Fully Promoted Morley
Our Work
Embroidered Polo Shirt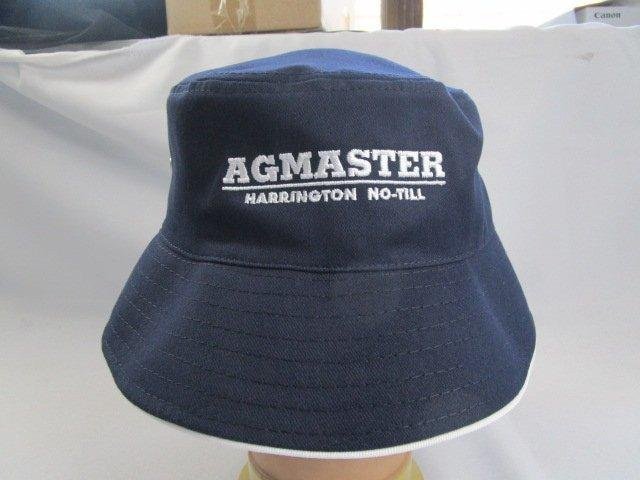 Job carried out for local Plumbing Business
New Job for local construction company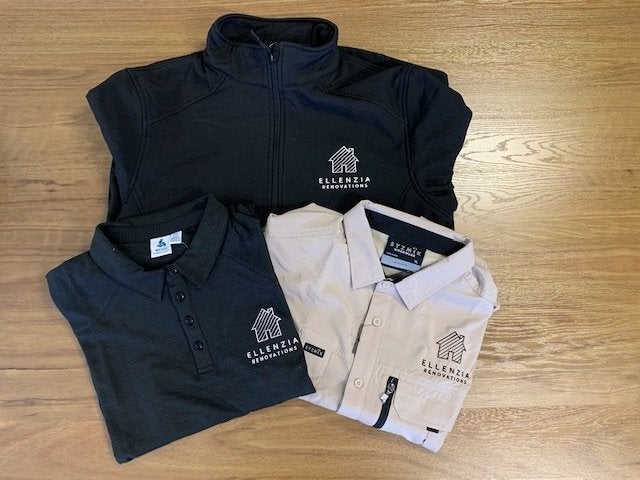 Fully promoted were given the opportunity to work with Ellenzia on their brand new work Uniforms. The outcome was great and the owners of the business were very happy.
Craigmore Pastoral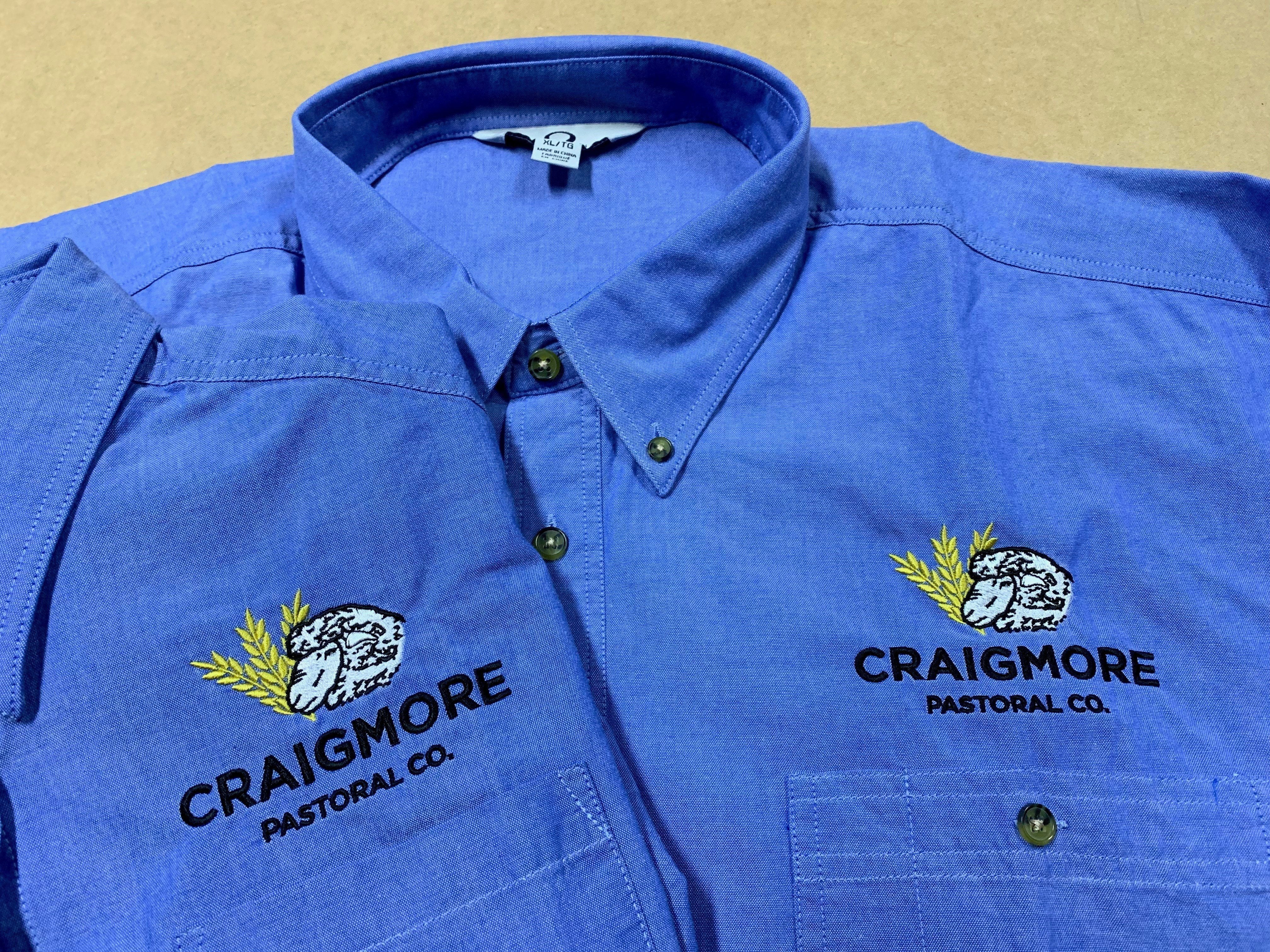 We were recently approached by Craigmore Pastoral to supply and embroider some Chambray shirts.
The Logo was fairly intricate and turned out extremely well. The client was very happy and is looking forward to getting more apparel embroidered in the near future.
SupaColour printed Singlets....Onspec Mechanical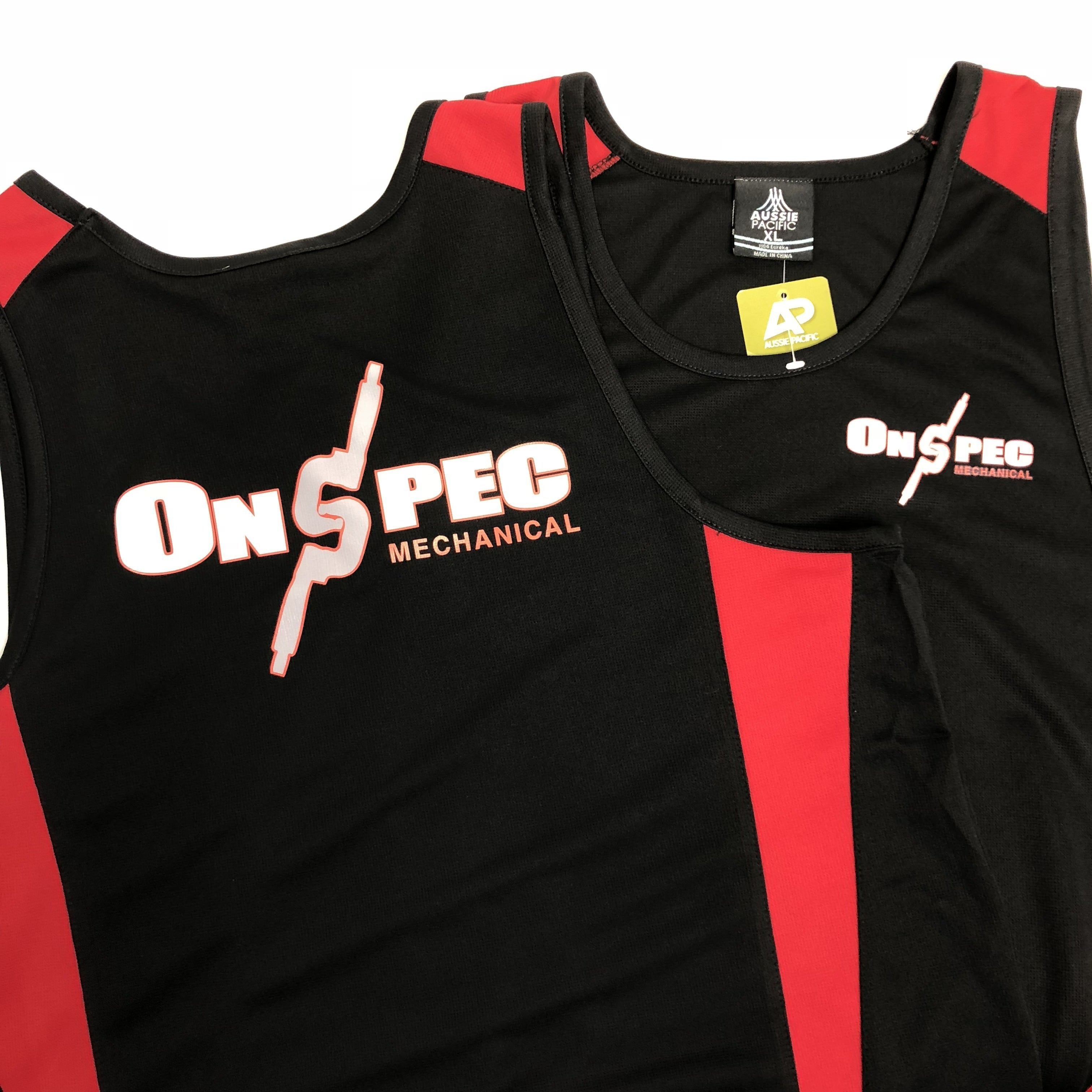 Onspec Mechanical Supacolour printed Singlets.
The owner of Onspec was happy with the outcome and will wear the singlets with pride whilst keeping himself nice and fit. Thanks Michael and Sarah
Perth Canine Craft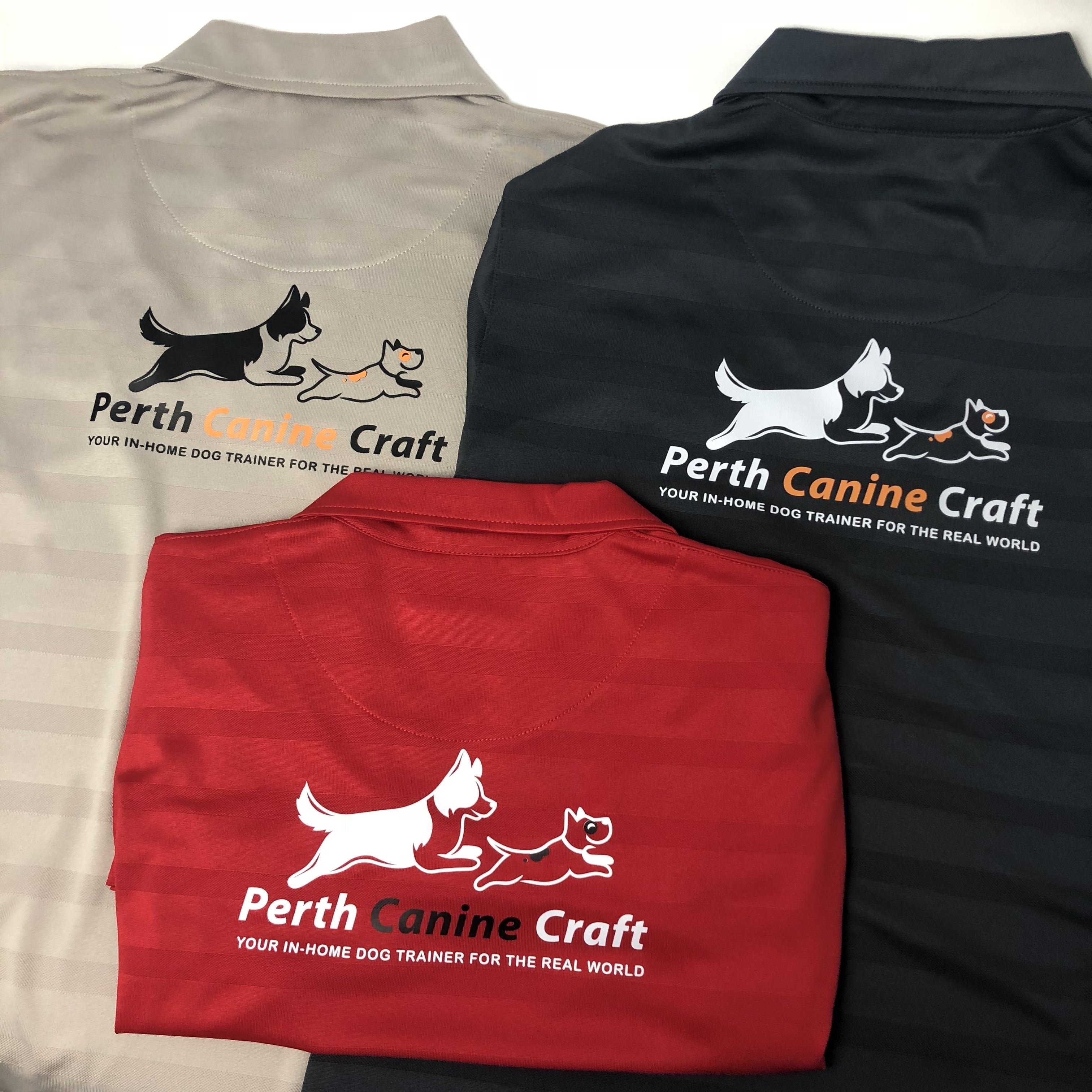 Perth Canine Craft are a new customer and asked us to create some Stencil Polos with Vinyl Transfer on the back and Embroidery on the front Left Chest.
The Polos turned out really well and the customer was very pleased with the outcome.
| Indi Drive |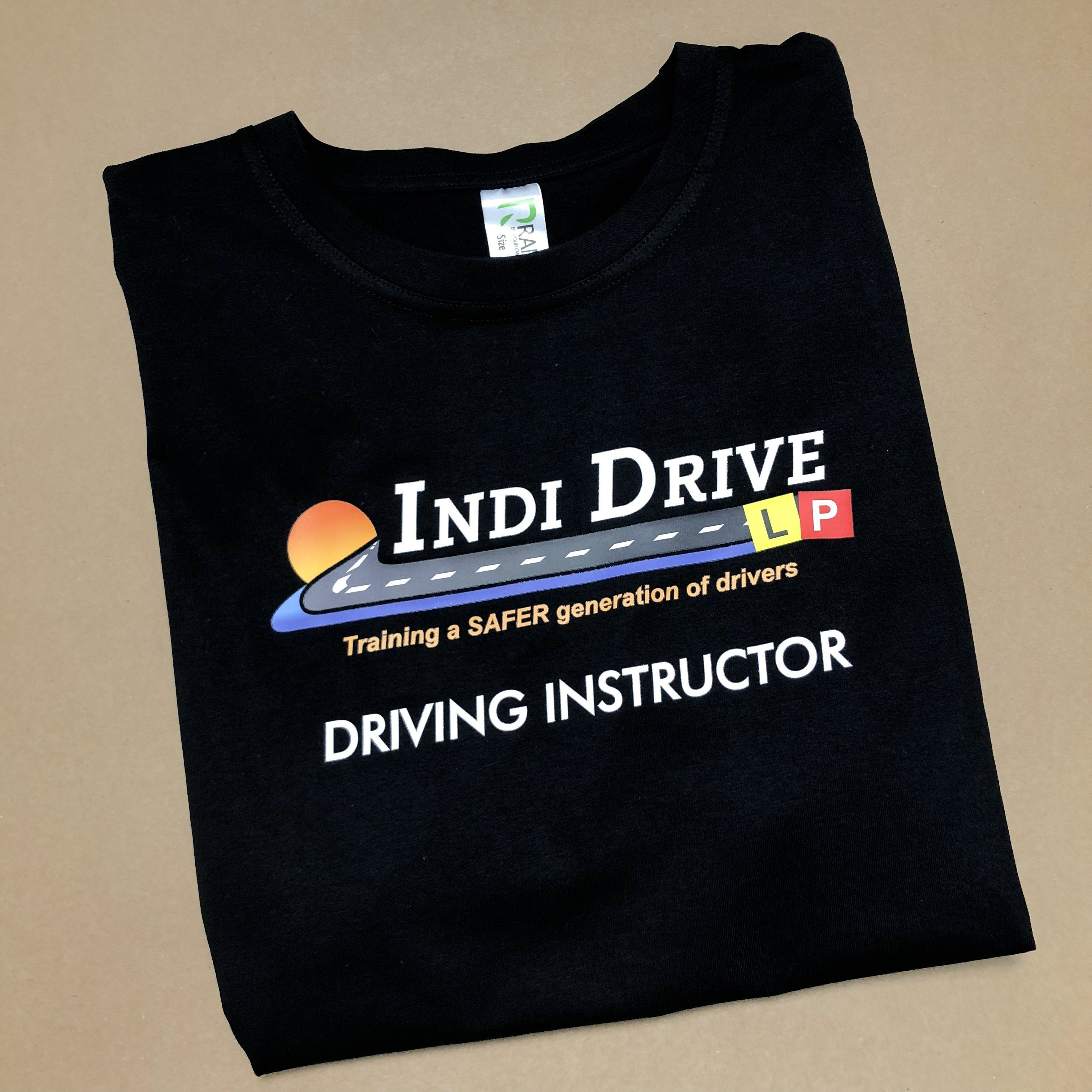 A brand new SupaColour print carried out on 100% Cotton Tee.
We have just started to work alongside SupaColour and we are more than impressed with the results so far.
Just look at those colours pop!

Call the Team at EmbroidMe Morley today to discuss how your Business/Sporting Club can apply the new SupaColour print option to your garments.
CO3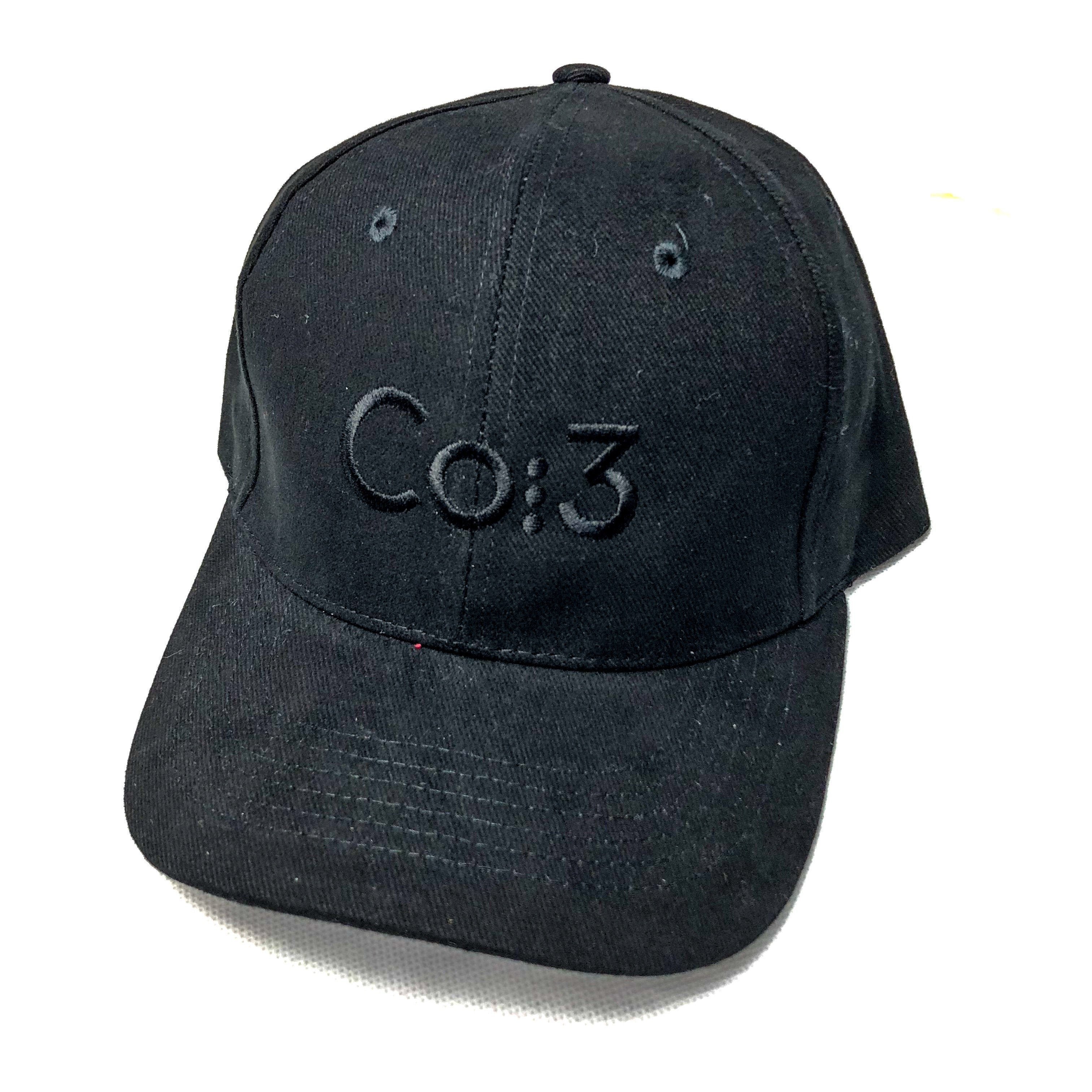 Tonal Black on black embroidery carried out on a heavy duty brushed cotton hat.

- EmbroidMe Morley can meet any of your headwear needs.

- Low minimum order quantities & a one time set-up fee.

Call us on (08) 9375 3344 to discuss any headwear needs further with our team.
GBI Manufacturing....heavy duty workwear.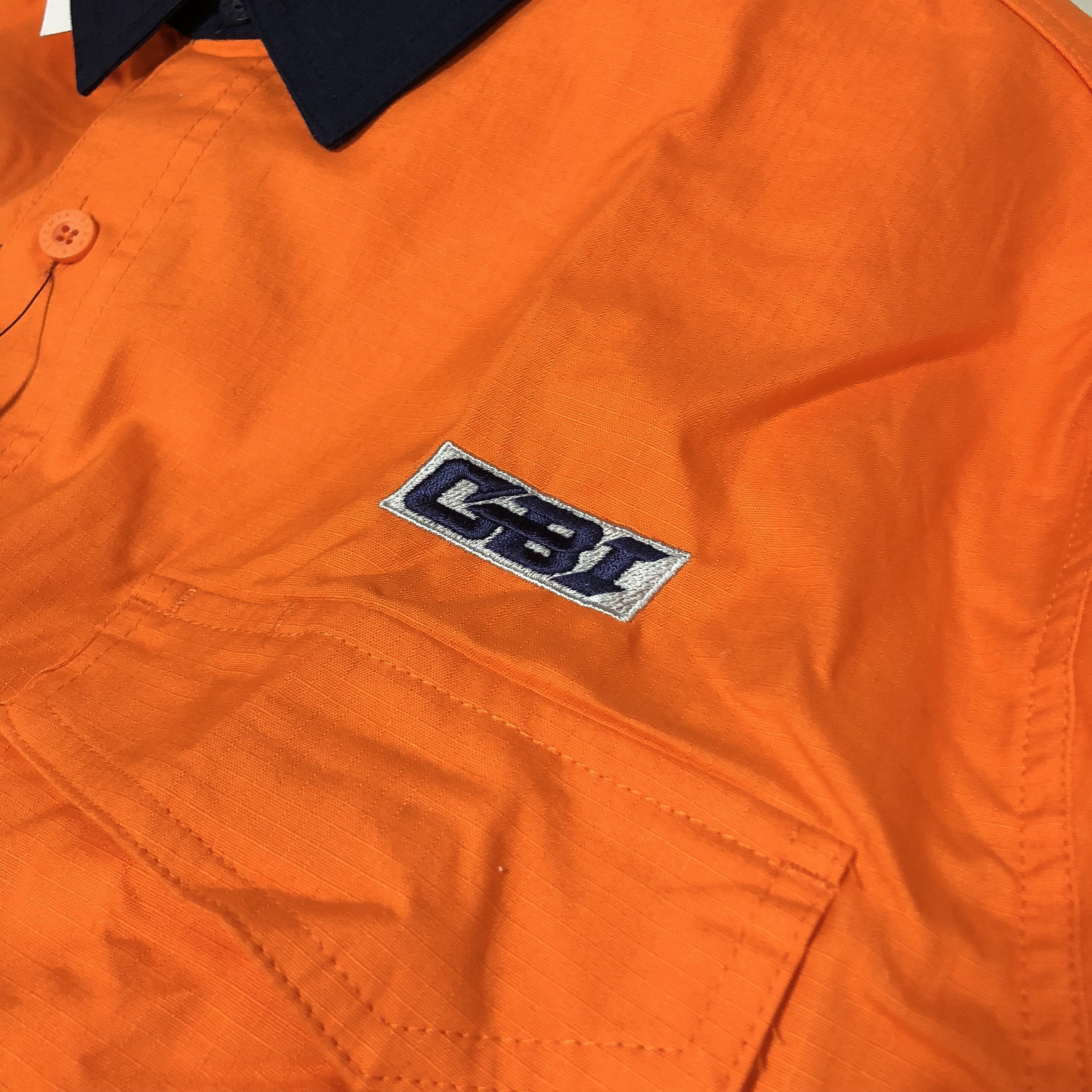 Hi - Vis work wear carried out for the team at GBI manufacturing.
Embroidery created on Syzmik Heavy Duty drill cotton shirts.

For all of your workwear / PPE needs please call us today on (08) 9375 3344.
Dynamite Concrete ...another local business !!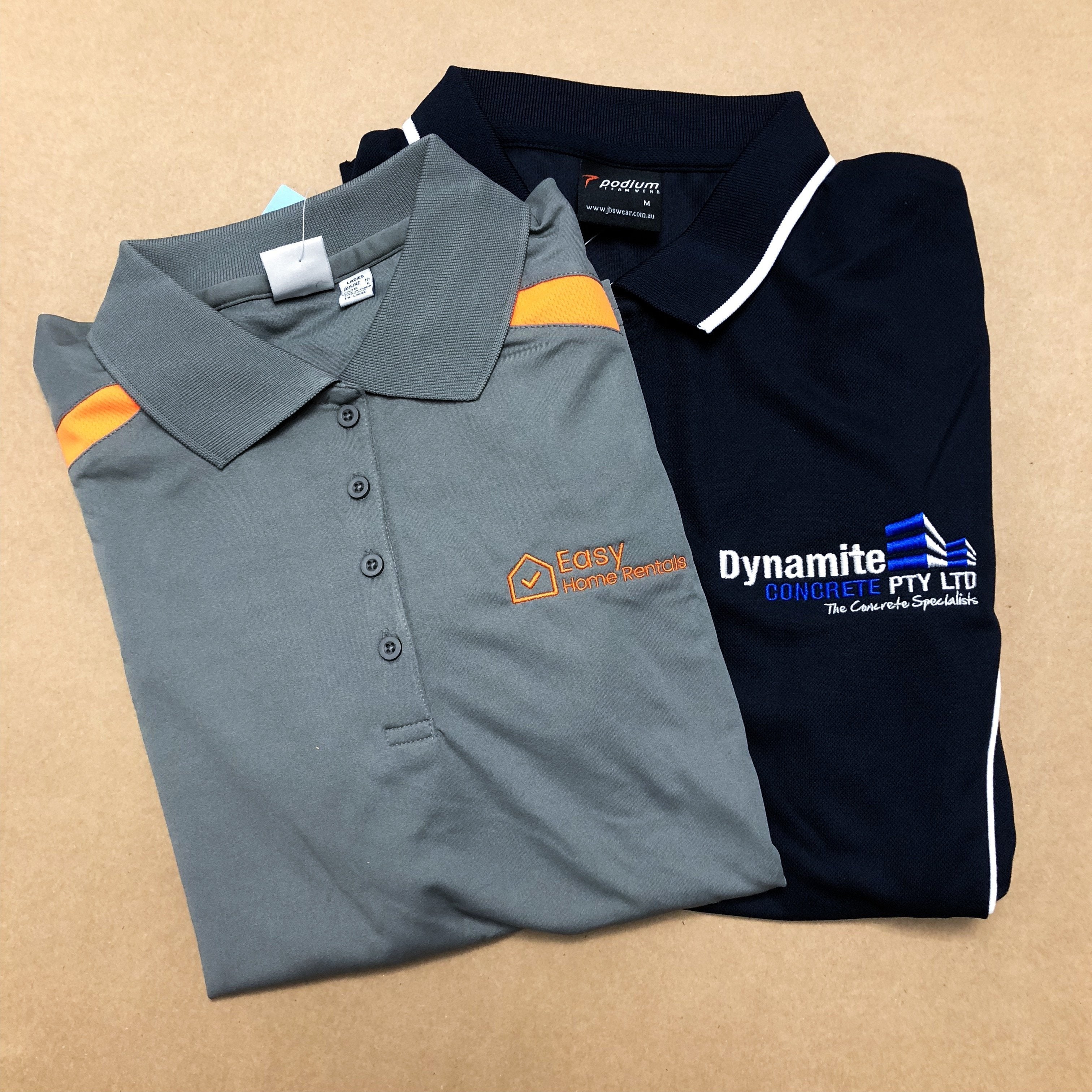 Dynamite Concrete are a local supplier of Concrete and work on major construction jobs in Perth and across WA.
We are happy to be working with them for the supply of all their Uniforms and Personal Protective Equipment.
Easy Home Rentals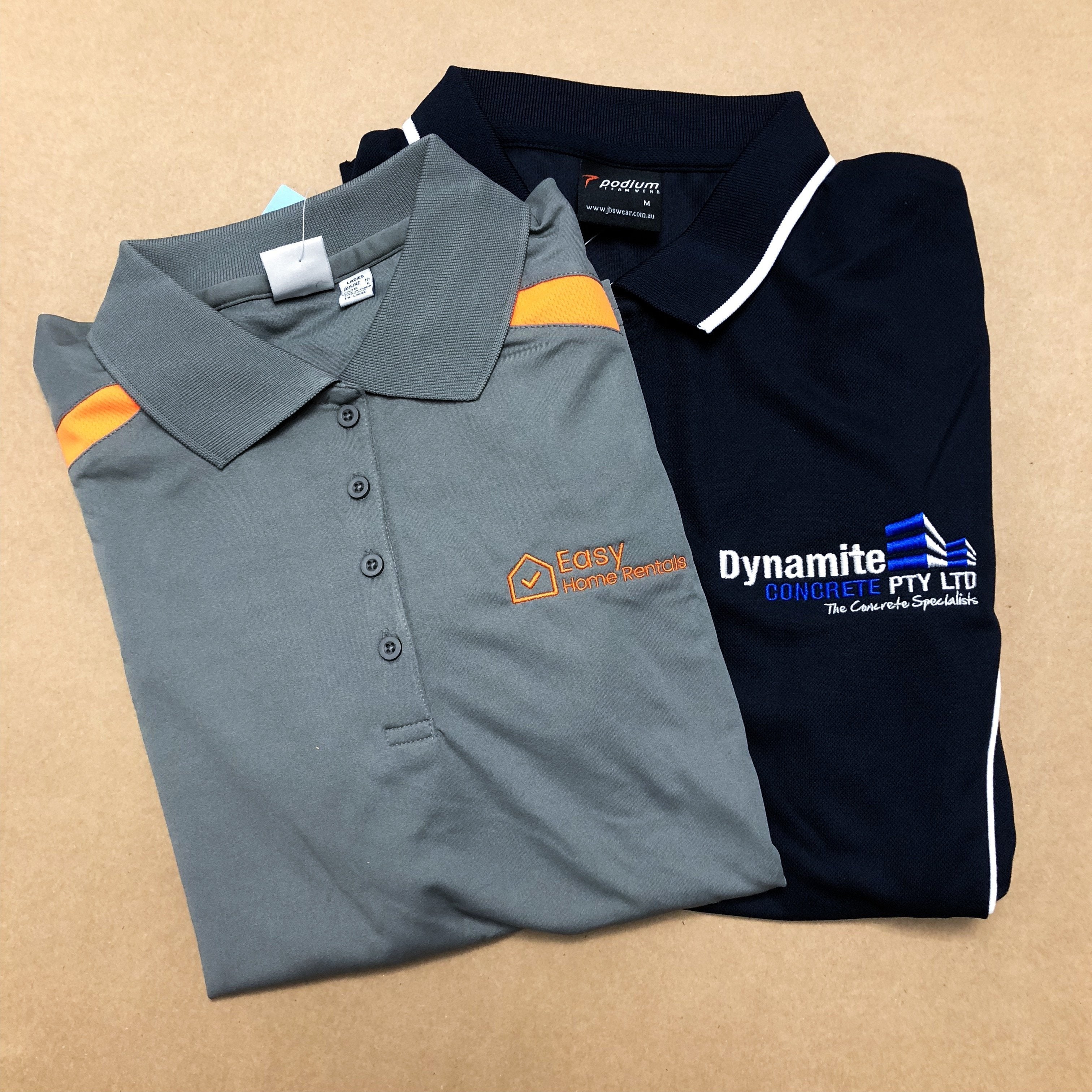 We are very happy to recently be awarded the contract to supply decorated apparel for Easy Home Rentals.
They are a local Bayswater based company and wanted to use a local supplier.
We have Embroidered and Heat Pressed their shirts and Jackets.
We love to work with local companies in the Morley area.
Adventurer Club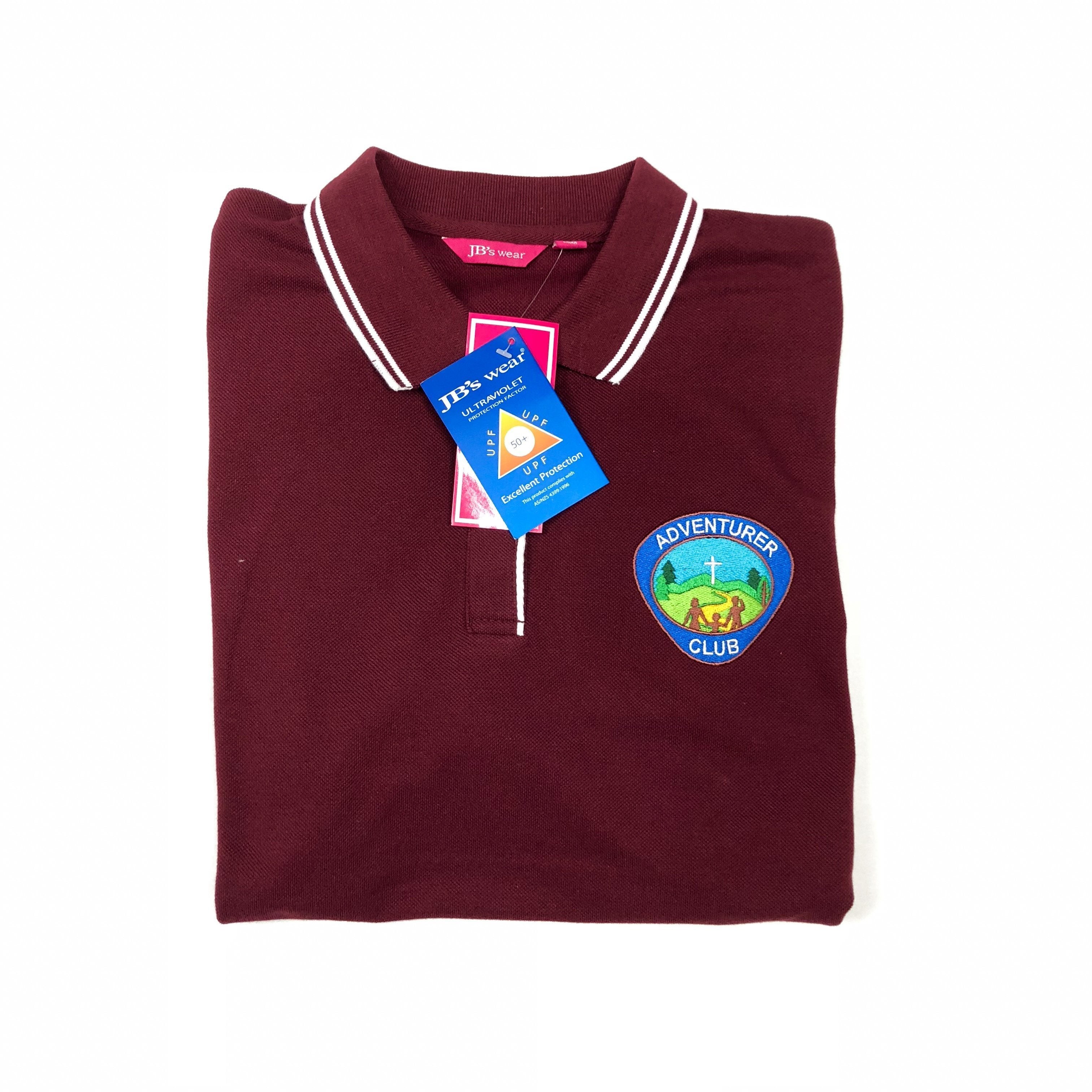 The Adventurer Club is our local church volunteer group that provides Learning,Parenting & various Activities for both the young and old.
Business / Corporate and Hi Vis Shirts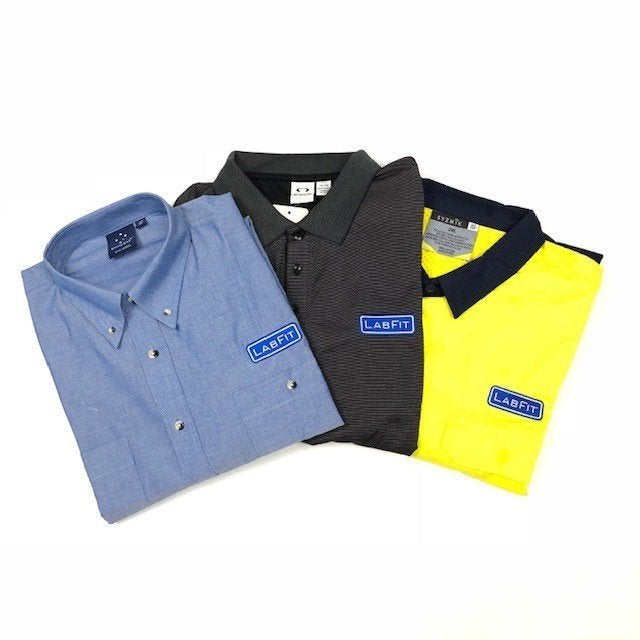 New job carried out for the team at LabFit.
Business shirts all the way to Hi-Vis for onsite visits.

Call EmbroidMe Morley today on (08) 9375 3344 to discuss with us about your uniform needs!
Large Heat Press onto Table Cloth.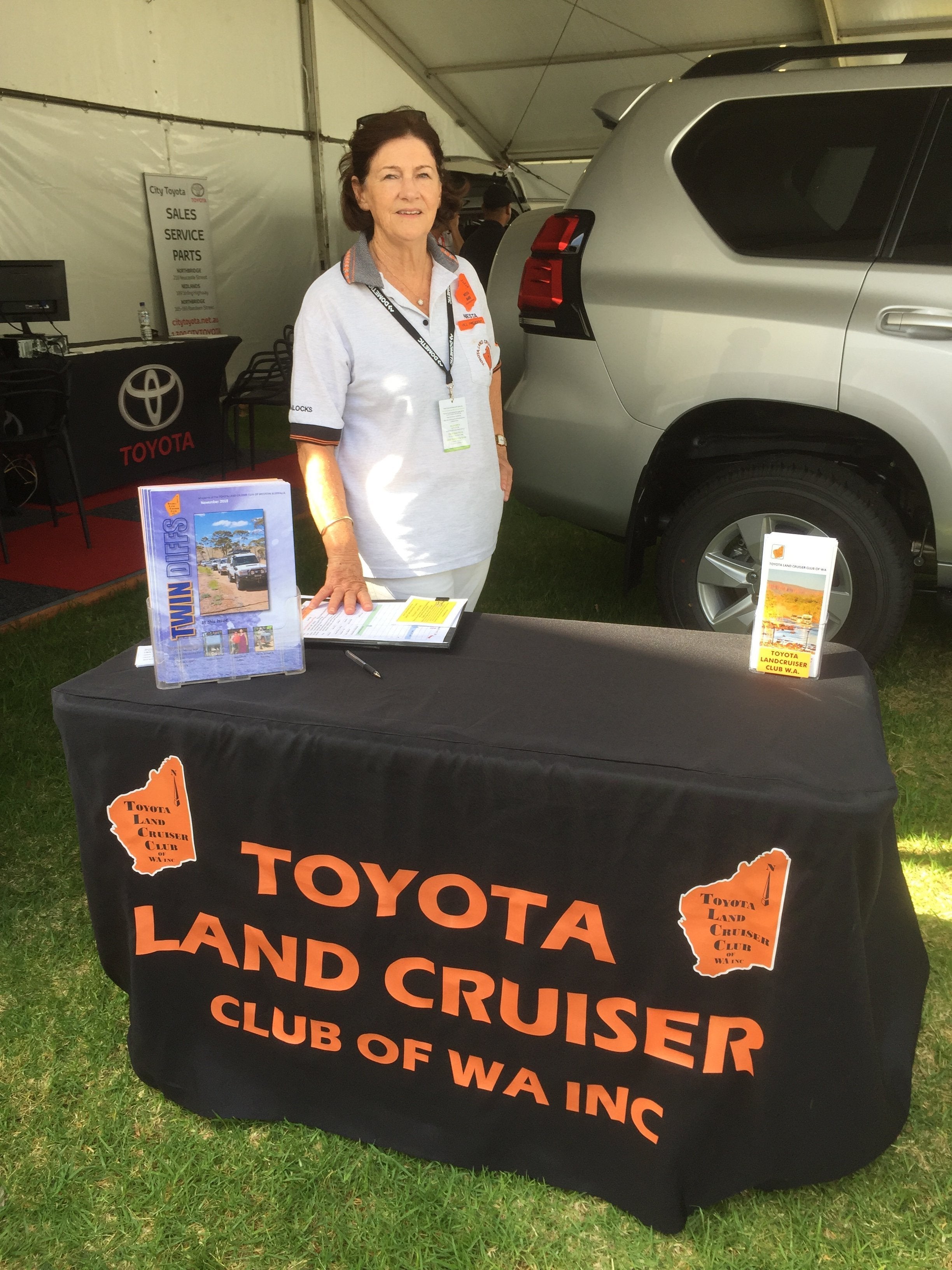 This was used by the Toyota Landcruiser Club of WA at the recent Camping & Caravan show at the Claremont Show Grounds. The client was very happy to have this done in a record time of two days. We of course were delighted to do it for her.
Hi Viz Shirts !!!!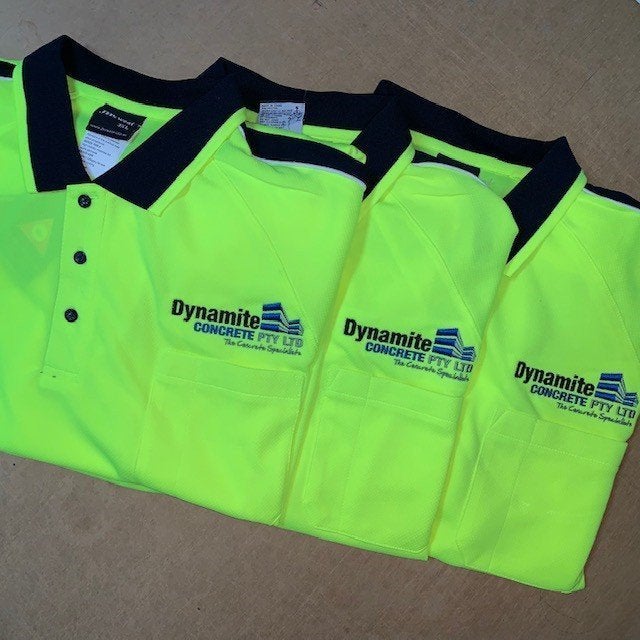 Hi Viz Shirts,Embroidered and Heat pressed on the back for our new customer "Dynamite Concrete".
New Caps for the Weeds Clay Pigeon Shooting Club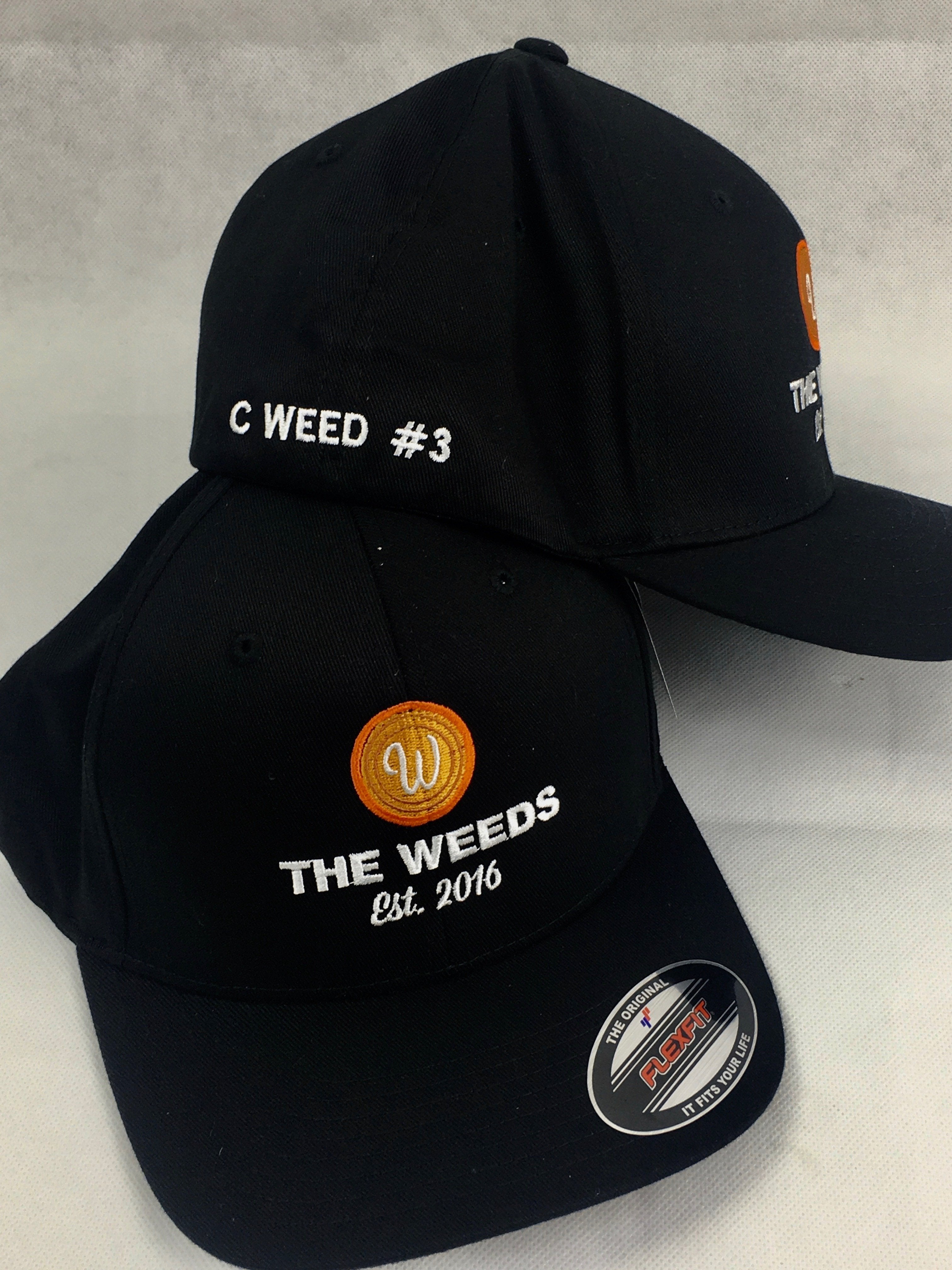 Pet Service | Dog Sense Training & Behaviour School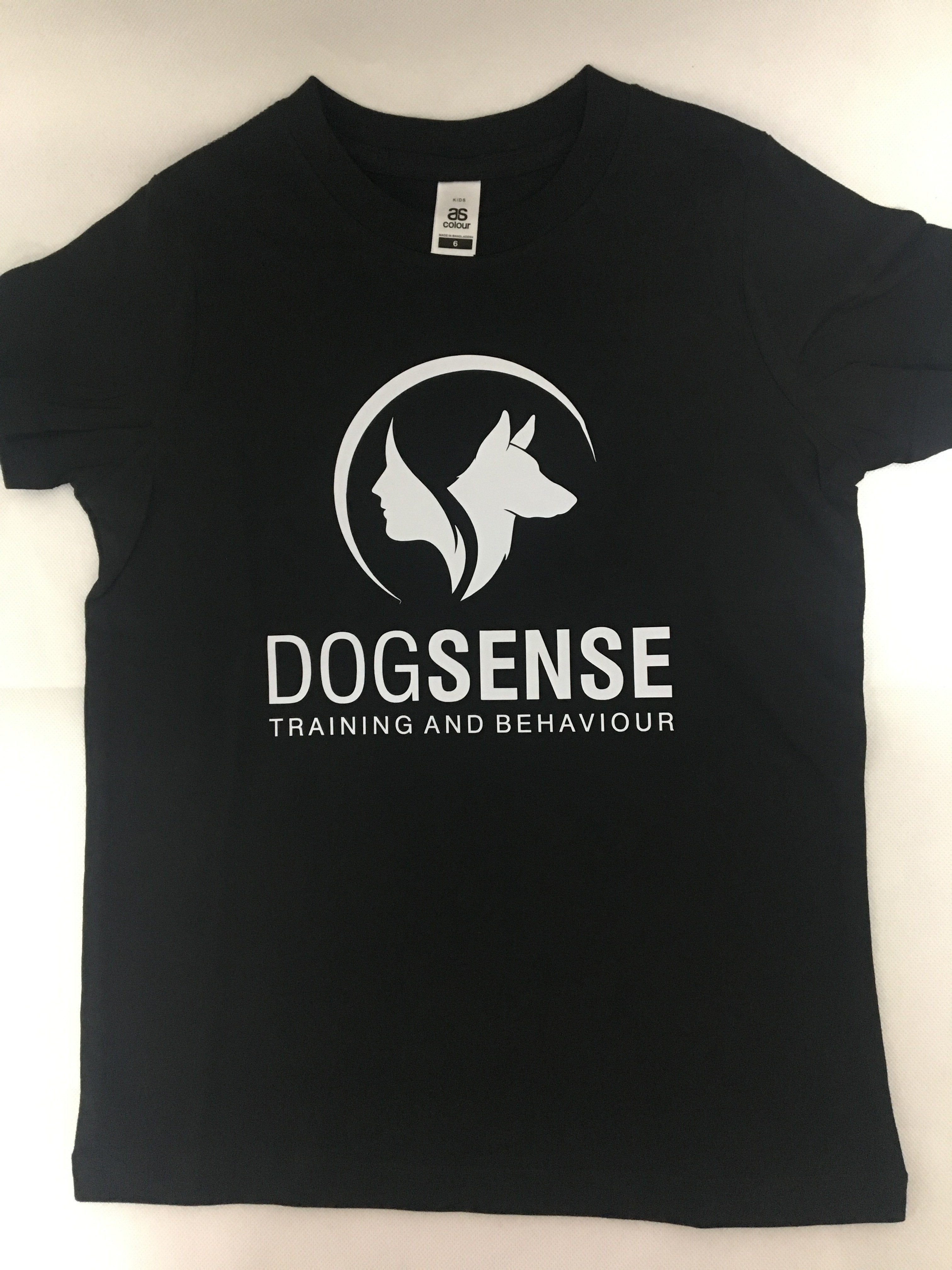 Snap Fitness...your local 24/7 Gym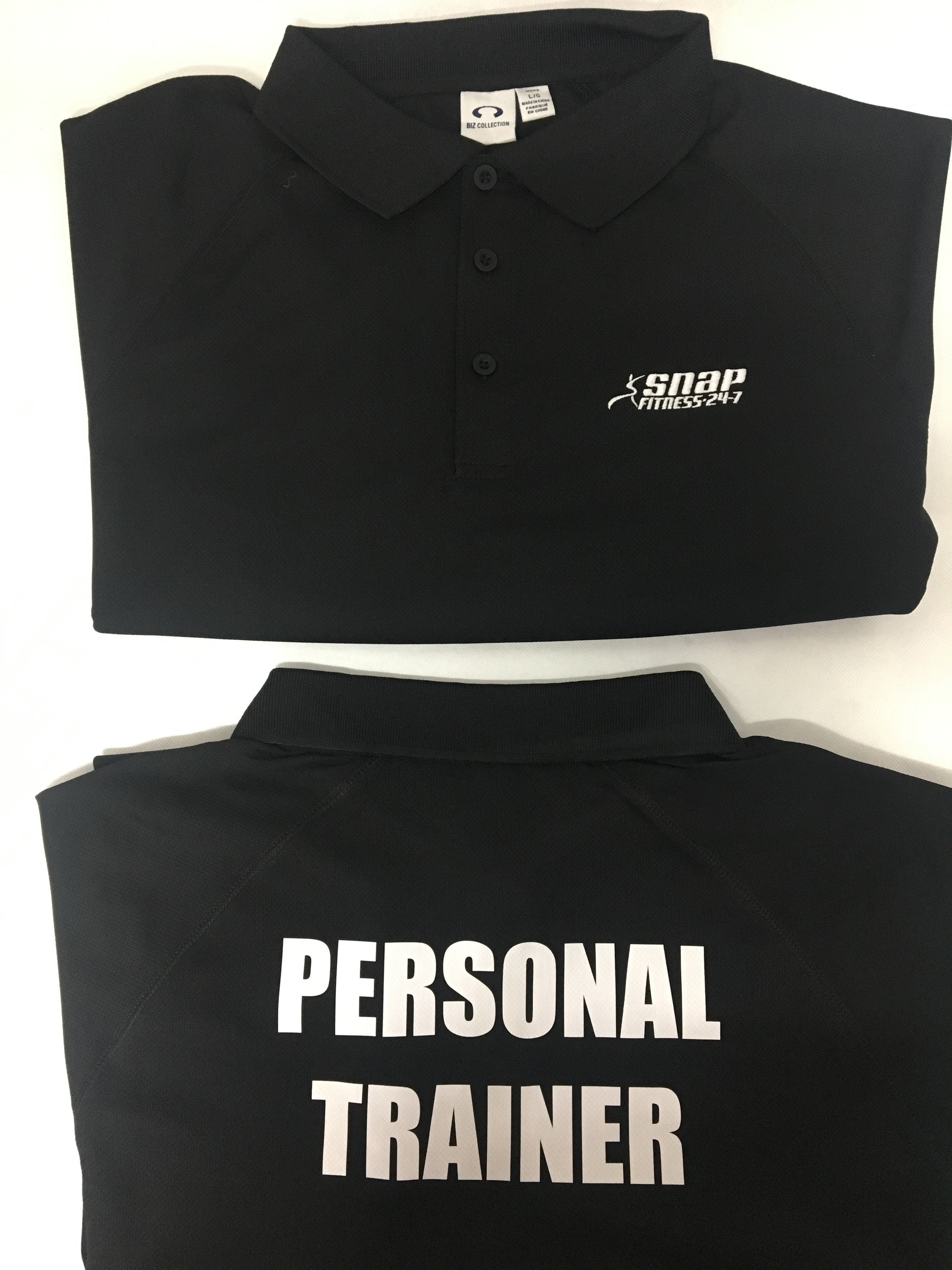 New designer uniforms for the trainers at Snap Fitness.
Balloons for Down 2 Earth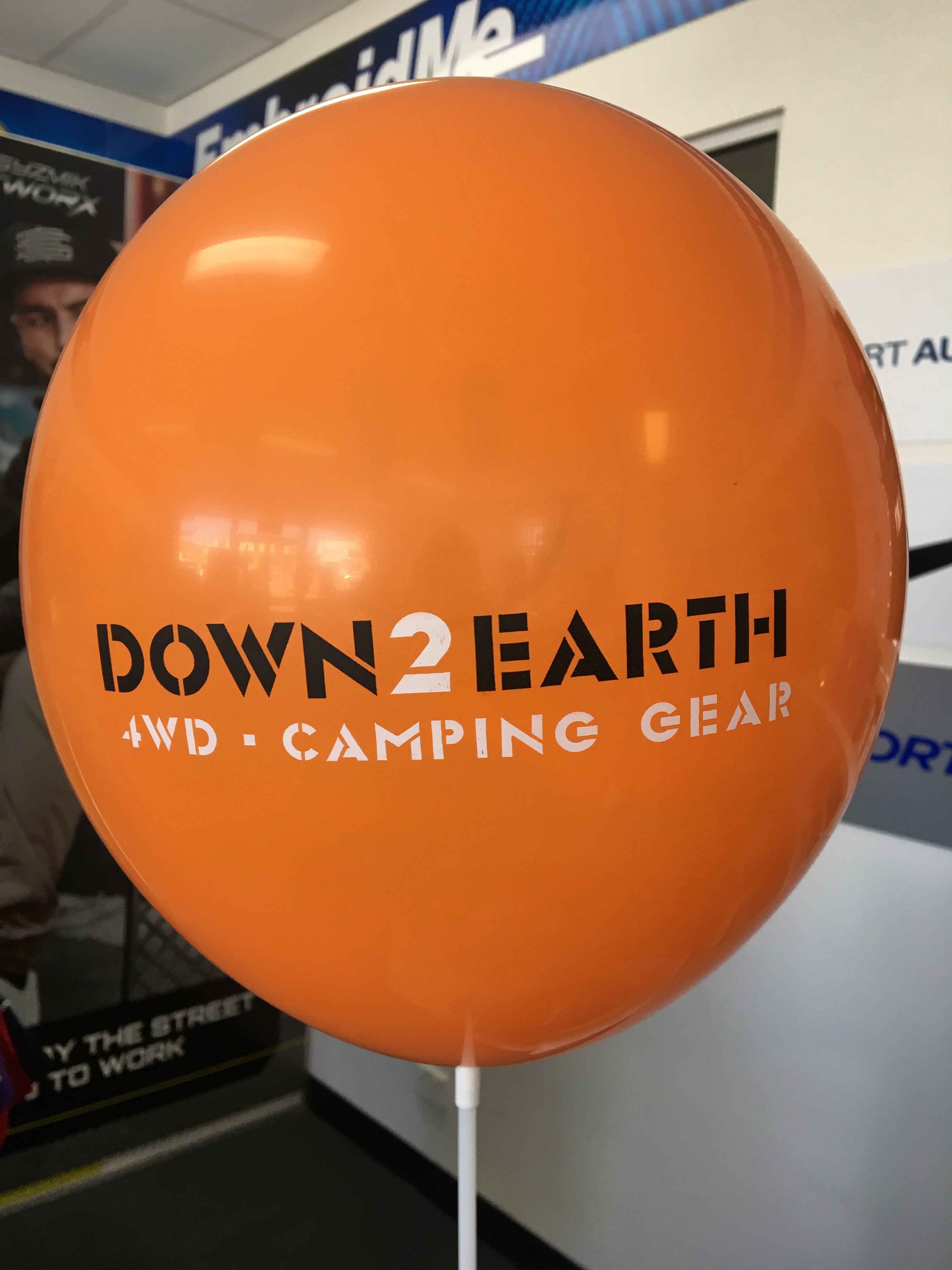 Down 2 Earth | Camping & Gear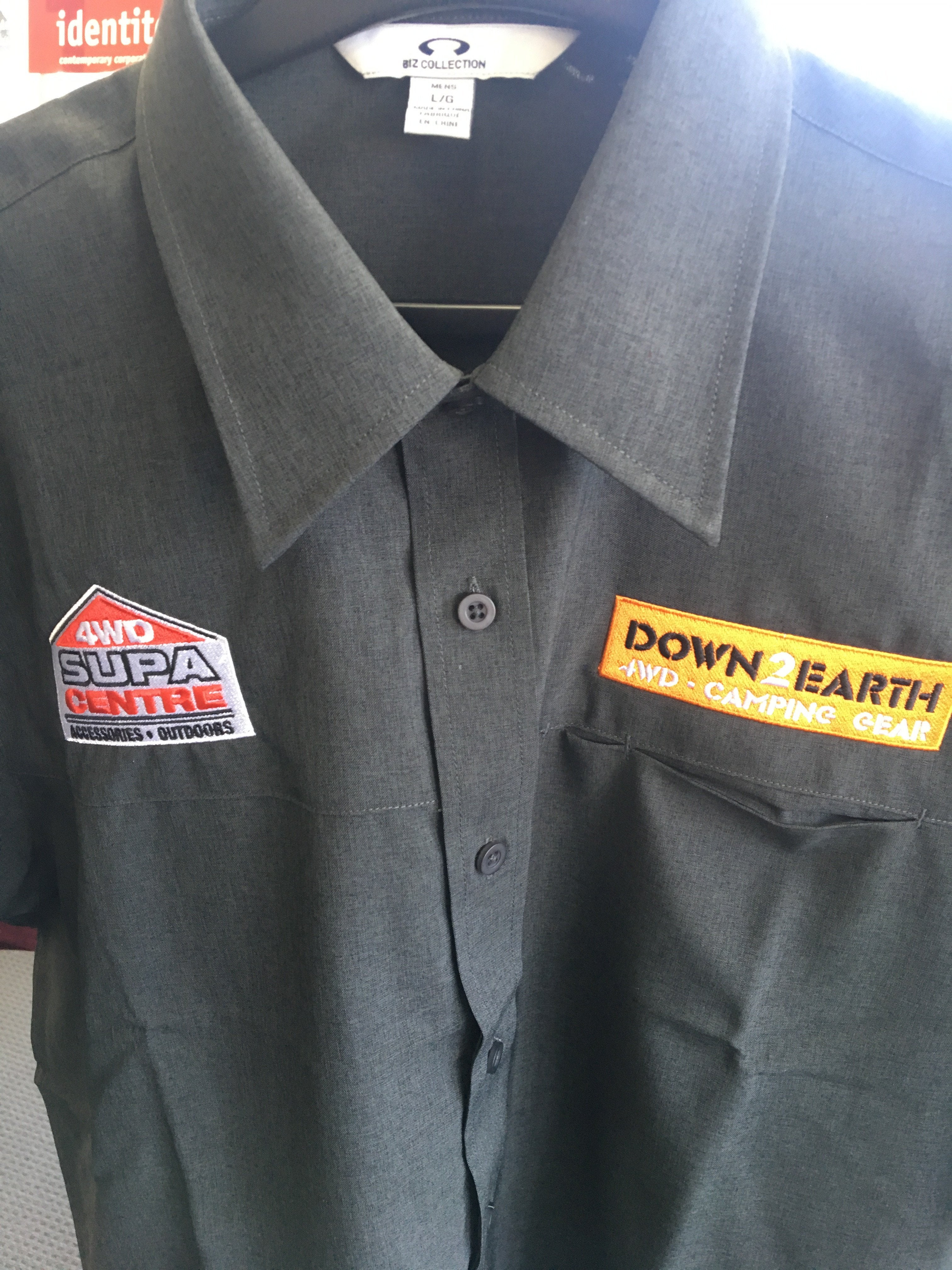 Jesters Pies.......Yum!!!!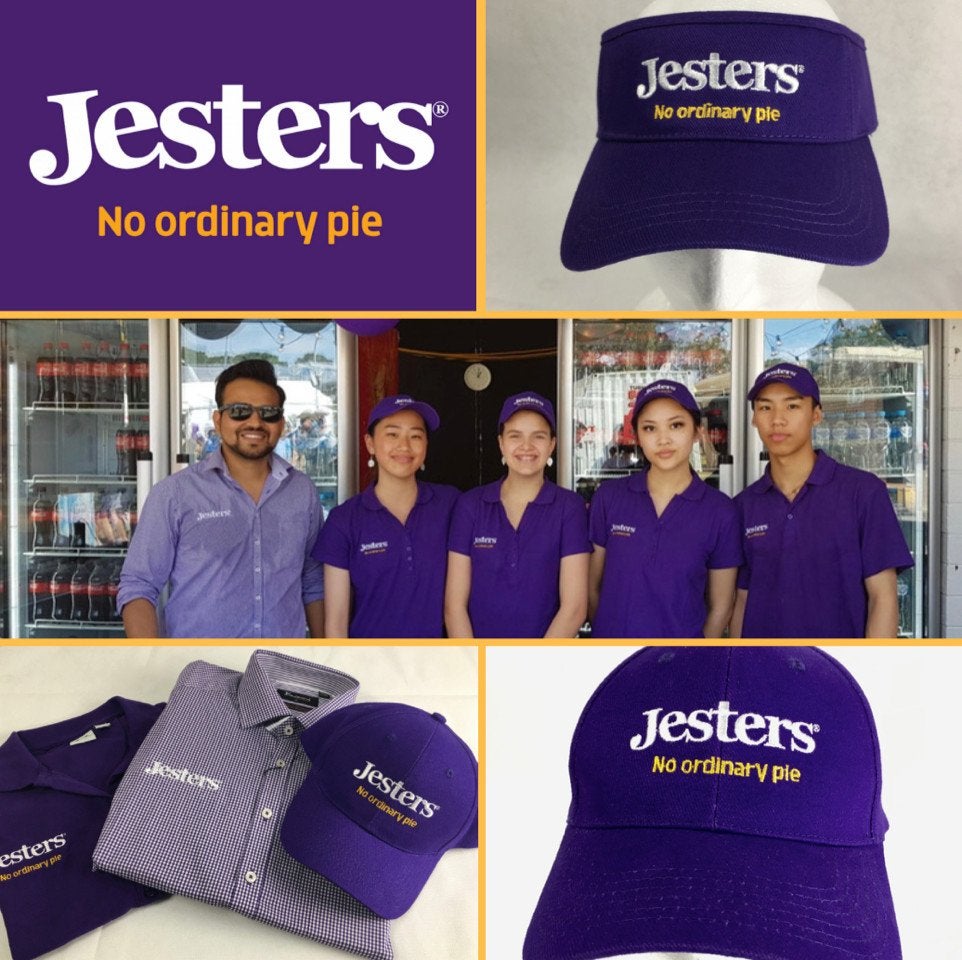 New Branded Uniforms for the Jesters Team !!

It was a real privilege for EmbroidMe Morley to be awarded the contract to supply the new branded apparel for Jesters Pies.
The team looks great and happy to be wearing the new uniforms at the recent Perth Royal Show.
Caps, Bucket Hats and Beanies.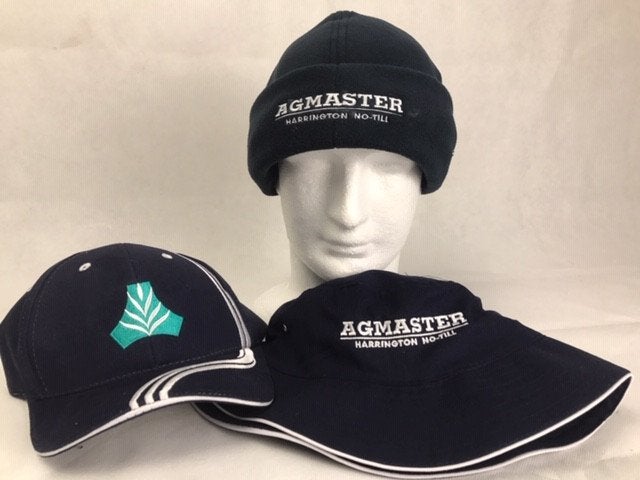 EmbroidMe Morley were approached by the Team at Agmaster Welshpool to purchase and decorate a large order of Caps,Bucket Hats and Beanies.
The Agmaster Team were extremely happy with the results.
If you require this type of service please feel free to contact Bob and his team at EmbroidMe Morley.
New Detailed Embroidery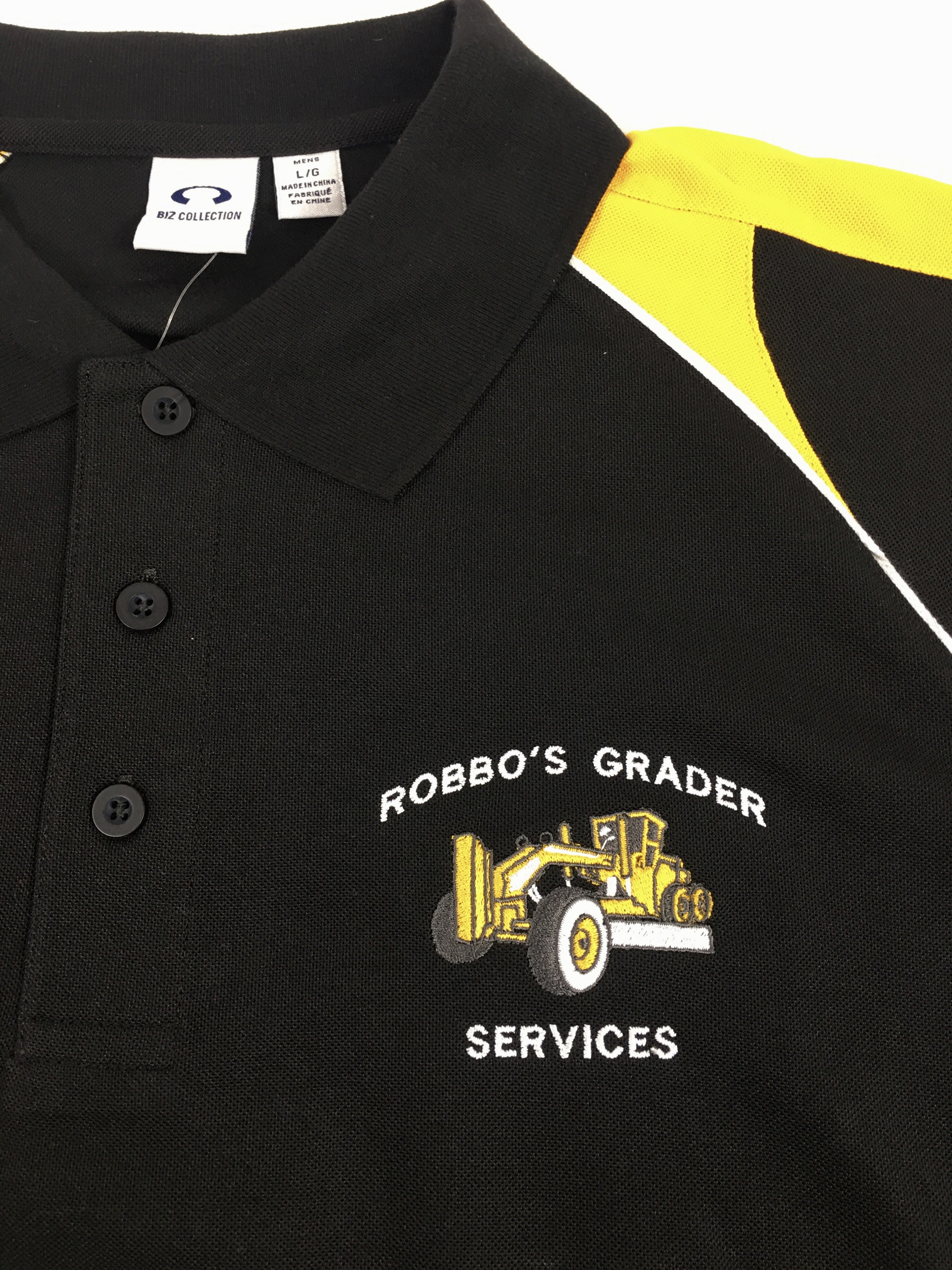 EmbroidMe Morley are pleased to be working with Robbo,s Grader Services. If you need a new or existing logo embroidered or Screen Printed on your workwear then come and talk to the team at EmbroidMe Morley.
REMEMBER: don't waste your valuable time shopping for your new work wear. We can supply you with your new uniforms as well.
Golf Shirts for the Sons of Pitches Golf Society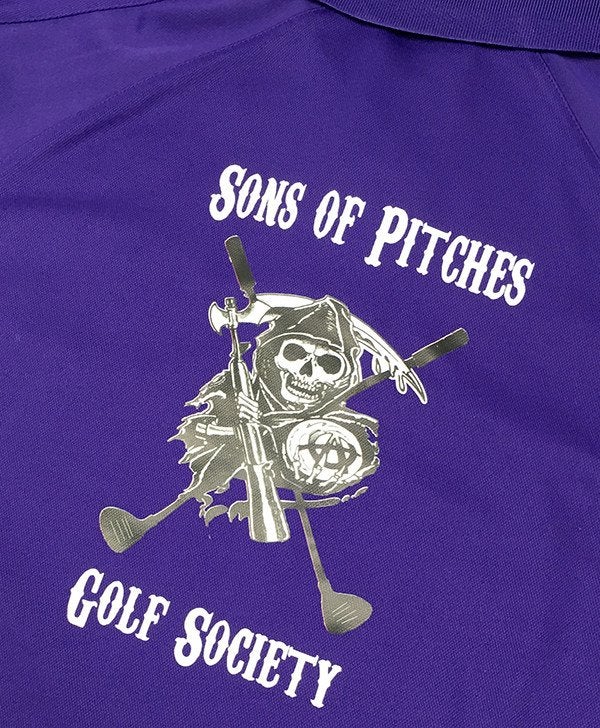 EmbroidMe Morley were asked by Dave and the other members of the Sons of Pitches Golf Society to supply thier new Golf Shirts. They brought thier own artwork which we applied to the garment using Heat Press Vinyl.
New to EmbroidMe Morley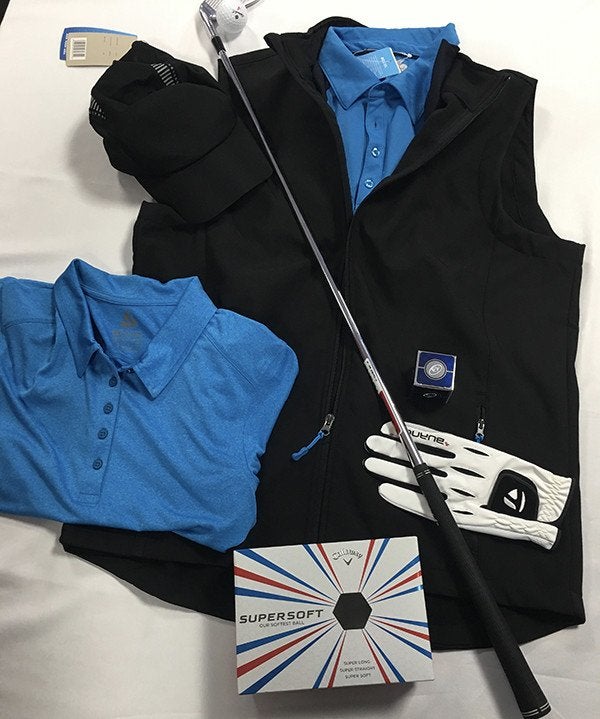 Great new range of Golf apparel available from EmbroidMe Morley. We can personalise your new golf shirts with your Club or Society name.
Linley Valley Pork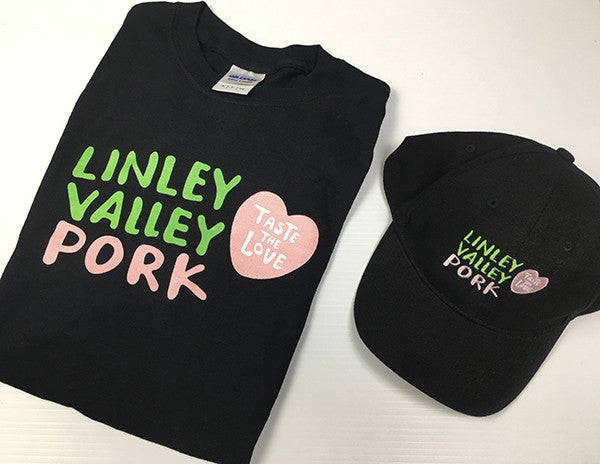 We were extremely proud to be asked to work with Linley Valley Pork on their recent Re-Brand. We supplied them with Tees, Polo Caps and Aprons for thier customers and Staff.
Hospitality Attire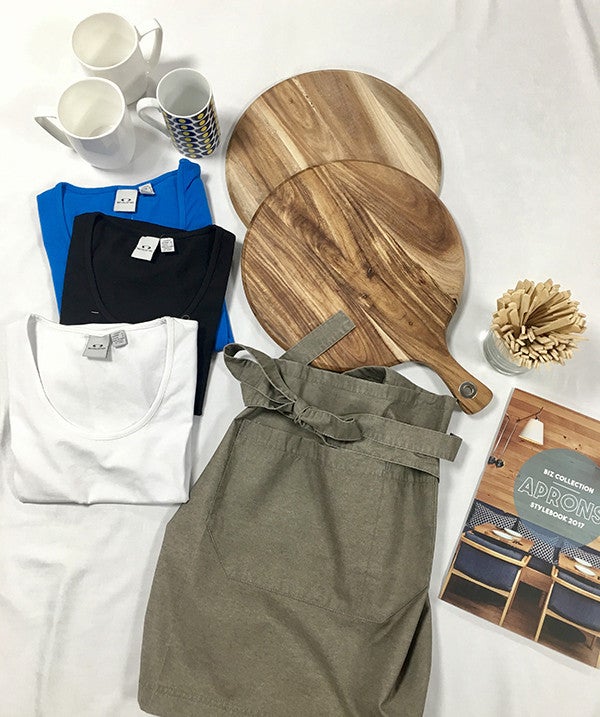 EmbroidMe Morley can supply your Cafe and Restaurant a great range of workwear and uniforms to really make your restaurant POP!!.
If required we can decorate your new uniforms with your own Logo or we can help you design a logo that makes your Brand stand out in the busy market place
Morley Bulldogs Junior Football Club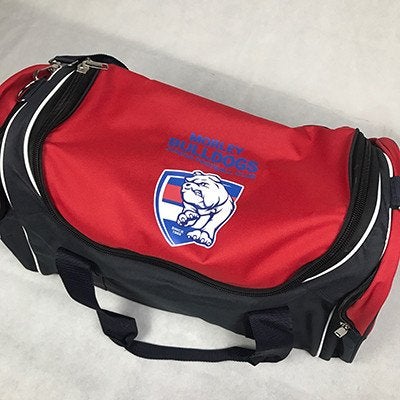 We love to work with local Sporting Clubs. These Winning Spirit sports bags were just the job for this local Footy Club.
Executive VIP Charters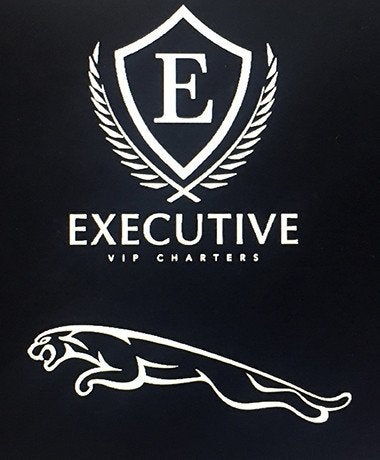 We were approached by a new client to help him create a new logo for his new Limosine business located in Perth. The Image above is the finished Logo.
Tom and the production team had numerous meetings with the client to find out what was required and then produced the logo for sign off. They got it right the first time. Another Satisfied Customer for EmbroidMe Morley. We have since produced Flyers, Business Cards and Unforms for the staff at Executive VIP Charters
Taylor Made 4U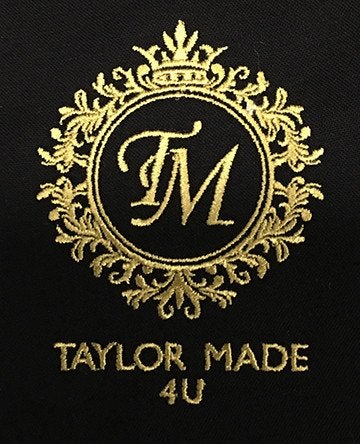 This Logo was Embroidered Inhouse by our professional team of embroiderers. It was fairly detailed but this was no problem for the team at EmbroidMe Morley.
Car Craft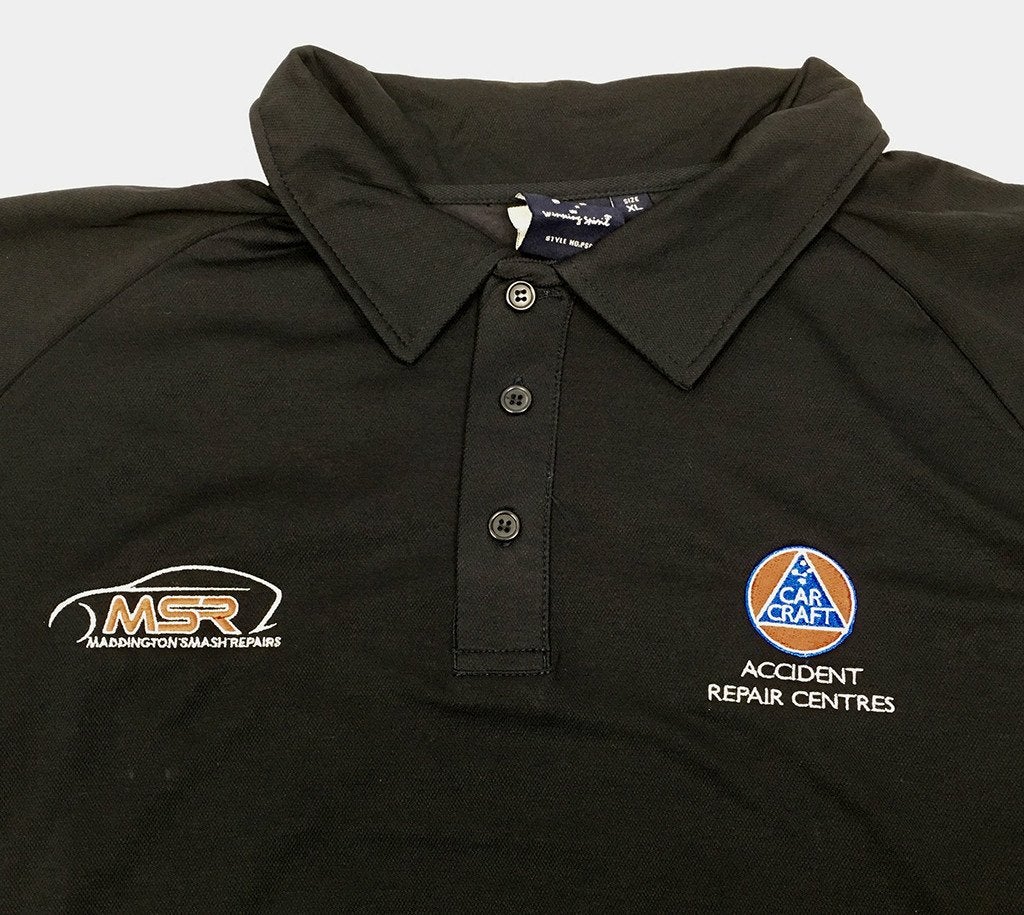 Car Craft Accident Repair Centres are a national buying group for the National Smash Repair Industry. We were recently asked to do the embroidery on their polo shirts. They look after many business,s and we have now completed several different logos for them. The attached is just one of the many customers logos that they look after