Fully Promoted Nerang
Our Work
Embroidery + Heat Press + Colour reversed logo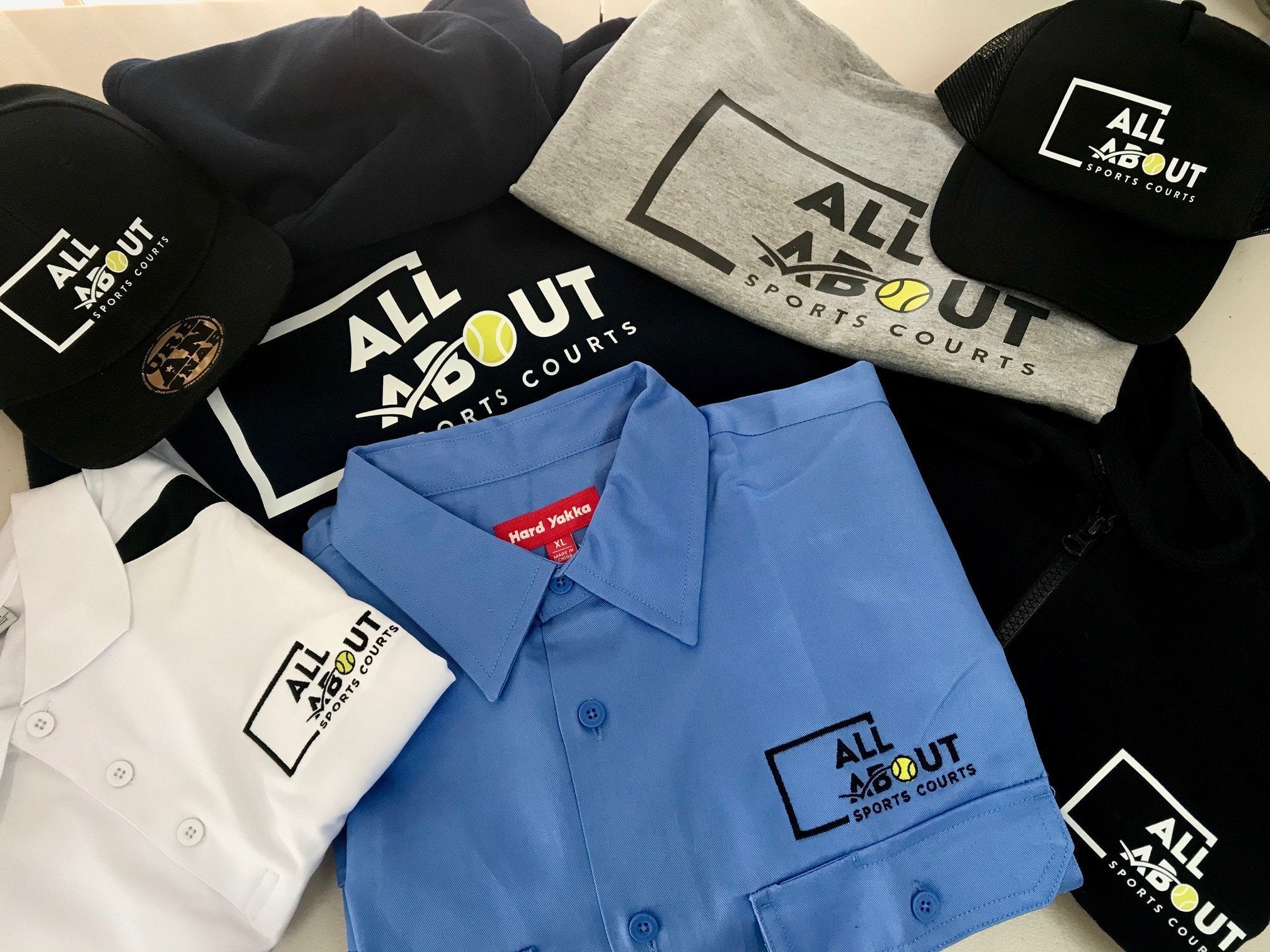 This client had a great combination of work shirts, quoting shirts, hats, hoodies and jackets.
Combinations of embroidery, heat press, and reversed colour logo.
Embroidery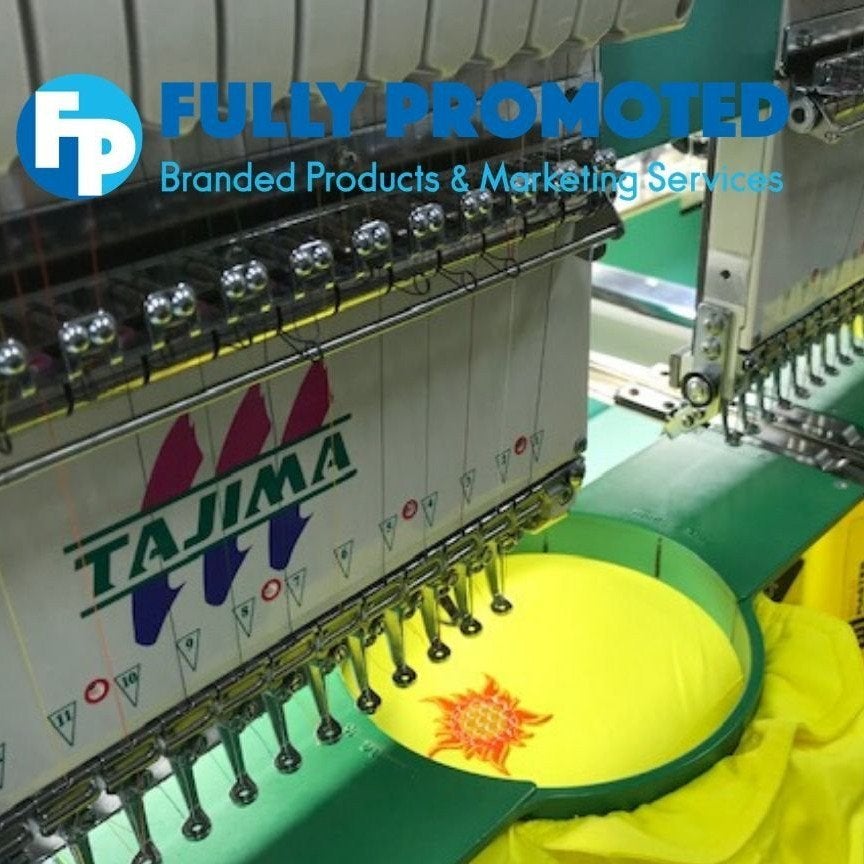 Bring your brand to life with embroidery! We can also provide digital heat press and screen printing. Let us help you pick the perfect media to imprint your brand with your clients.
Workwear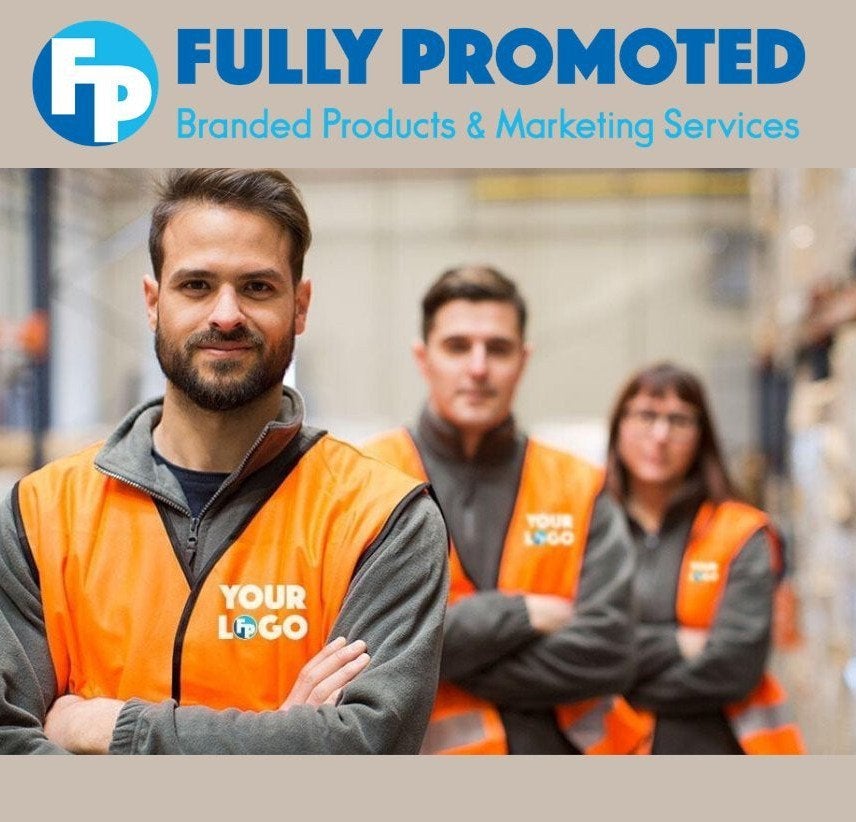 We can brand your workwear. We can supply hi-vis and workwear polos, shirts, vests, pants, boots, jackets and jumpers. Check out our range on the website.
Plain embroidery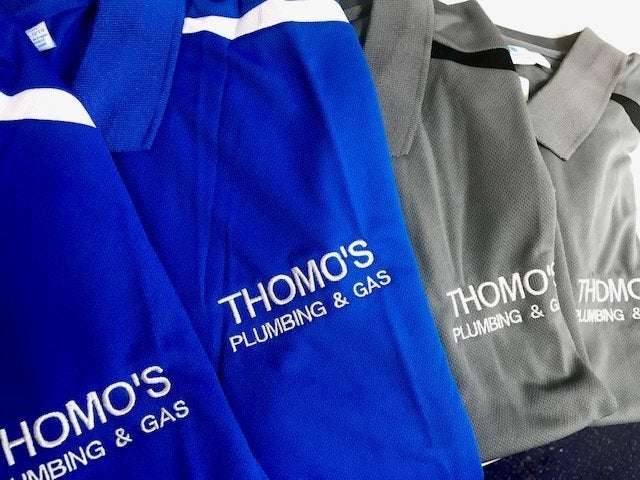 It doesn't matter if you don't have a logo. We can do plain embroidery with your business name. You still get your name imprinted with your customers without the hassle of designing a logo.
Heading back to work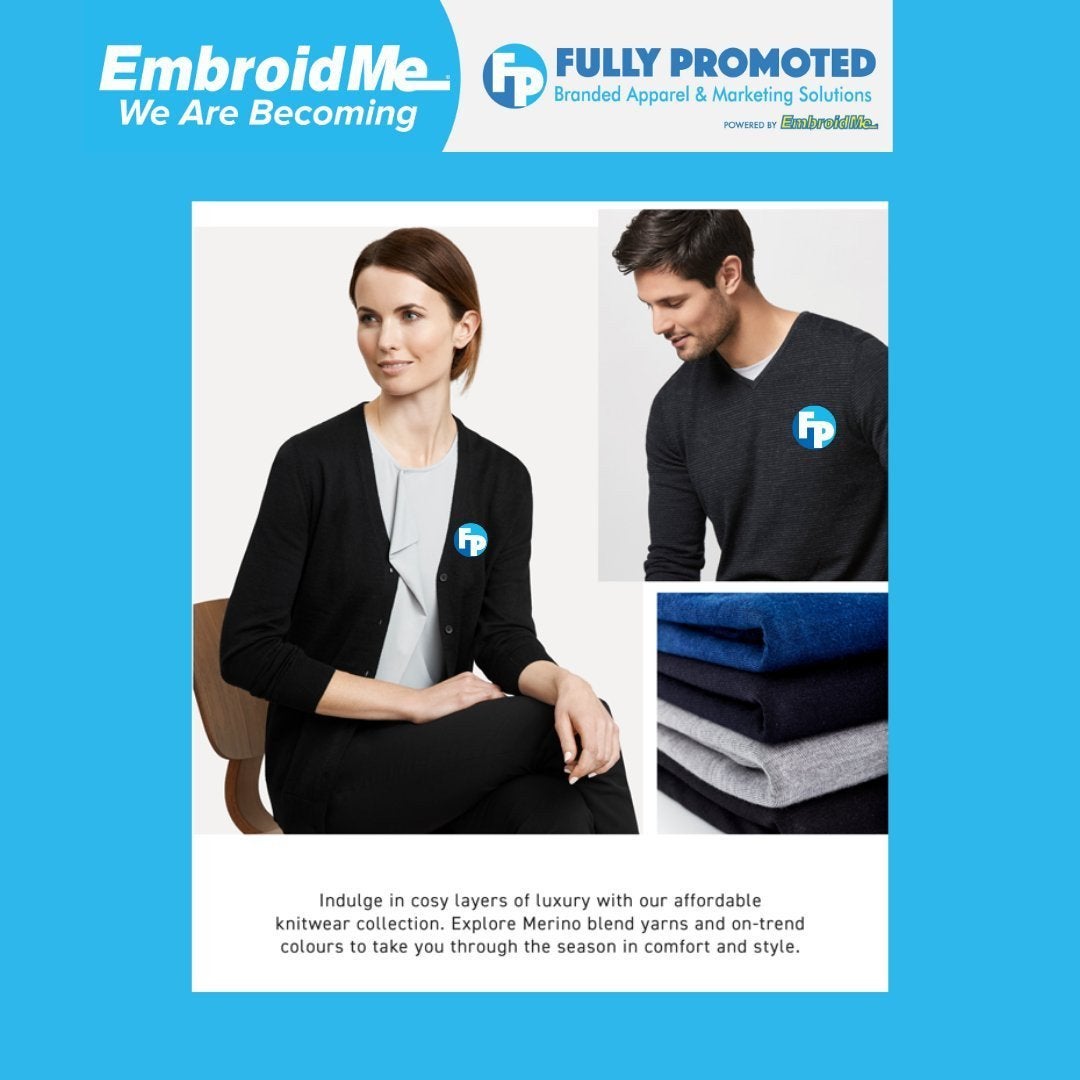 Ready to get back into the workplace? Stay cozy and beat the winter chill with our great uniform jackets and jumpers. Embroidery looks great on these jumpers. Make your brand come alive.
Ready for winter?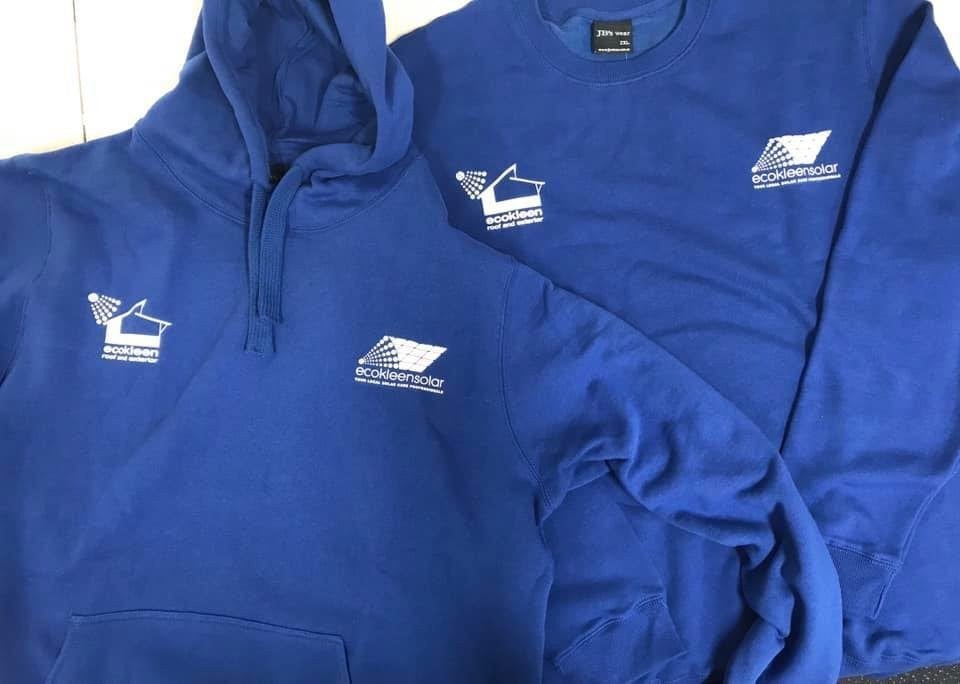 There is a chill in the air... are you ready for winter? Don't cover up your logo with a jumper or jacket. We can put your brand on winter gear too with embroidery, heat press or screen printing. Are you Fully Promoted?
Local customer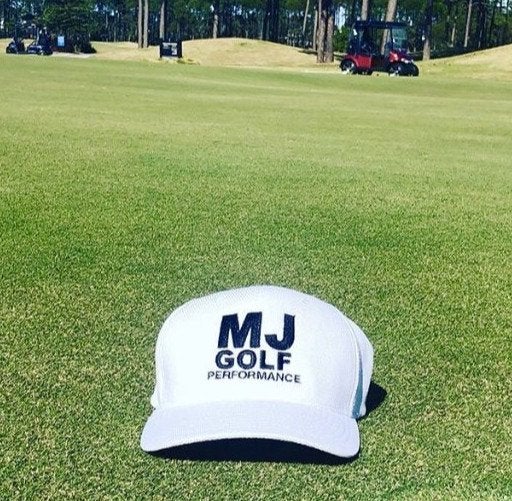 MJ Golf is a regular local customer here on the Gold Coast. A great example of Hat Embroidery
Ready to re-open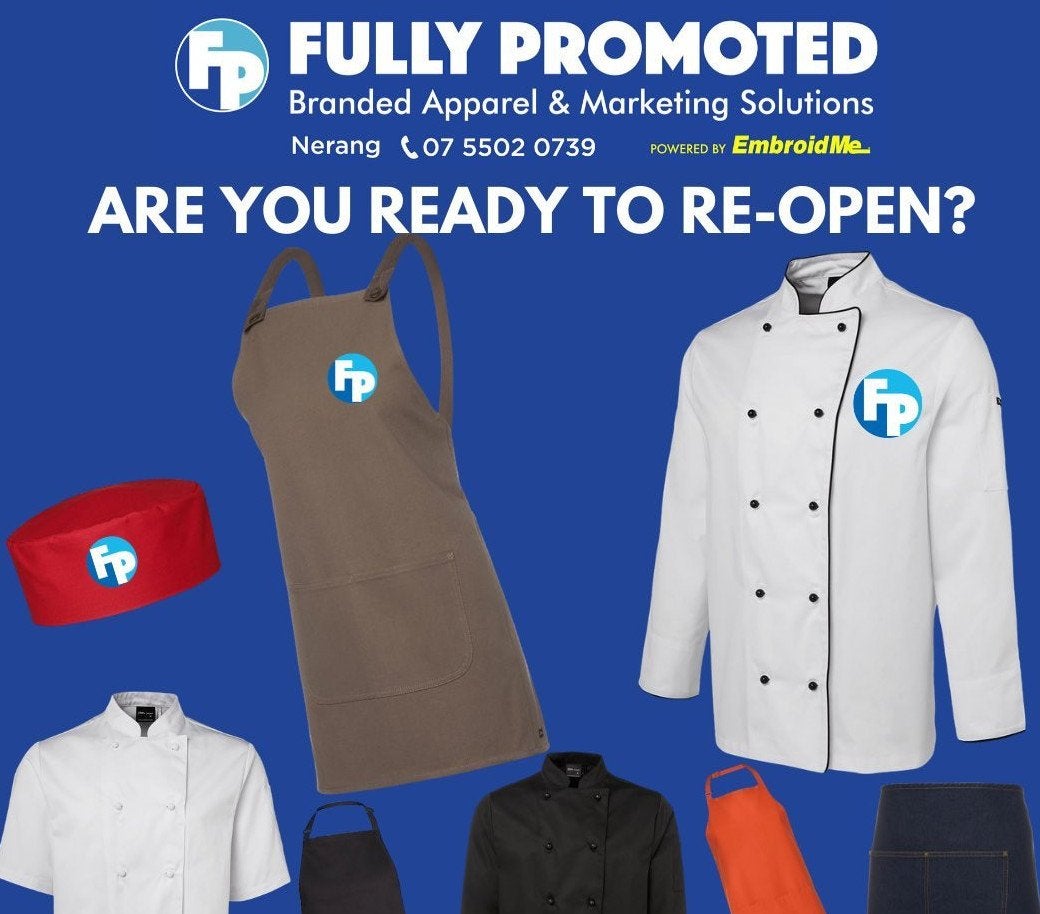 Is your business ready? We can help with uniforms, branding, embroidery, digital heat press, vinyl transfers and screen printing. Make sure you are Fully Promoted and your brand is being remembered in the community. Shop Local
Embroidery and Heat Press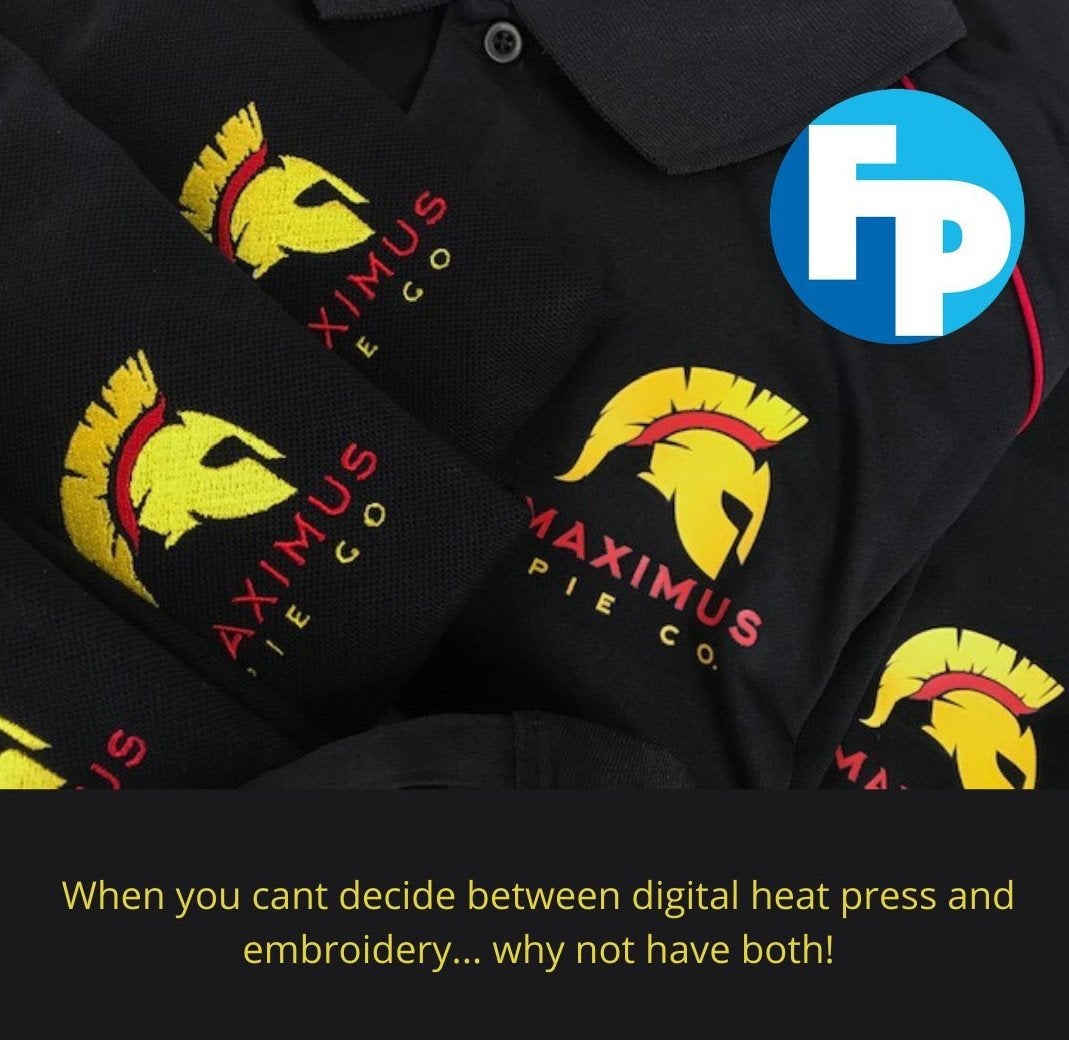 These clients couldn't decide if they liked heat press or embroidery better for their brand new franchise - so they got both! Watch out for these yummy treats across Australia and NZ soon.
Multi position digital heat press print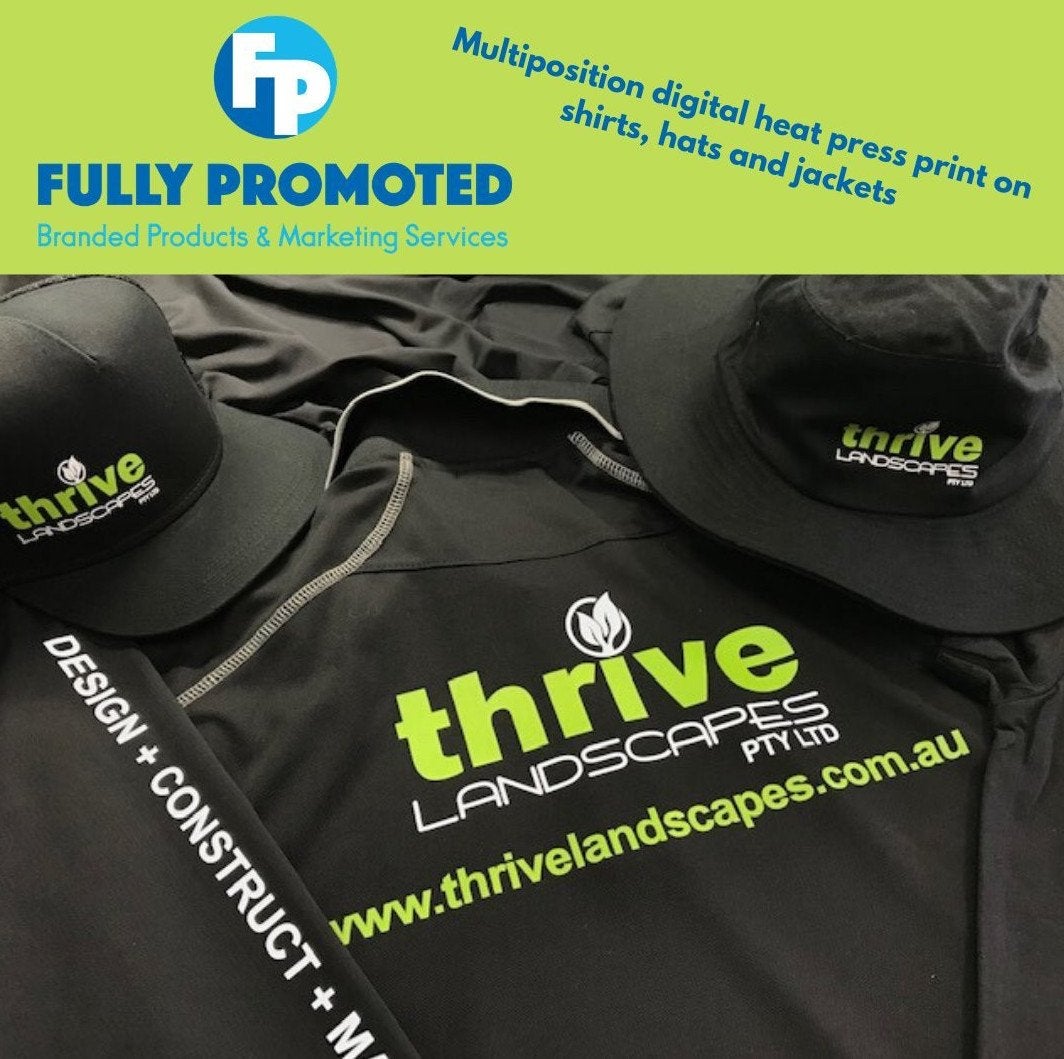 This client knows how to get seen! Multiple versions of their logo in digital heat press on front, back and sleeves of short sleeve polos, long sleeve shirts, jackets and hats. Even a tiny kiddies version so that the apple of mum and dad's eye can look just like dad does.
Winter Ready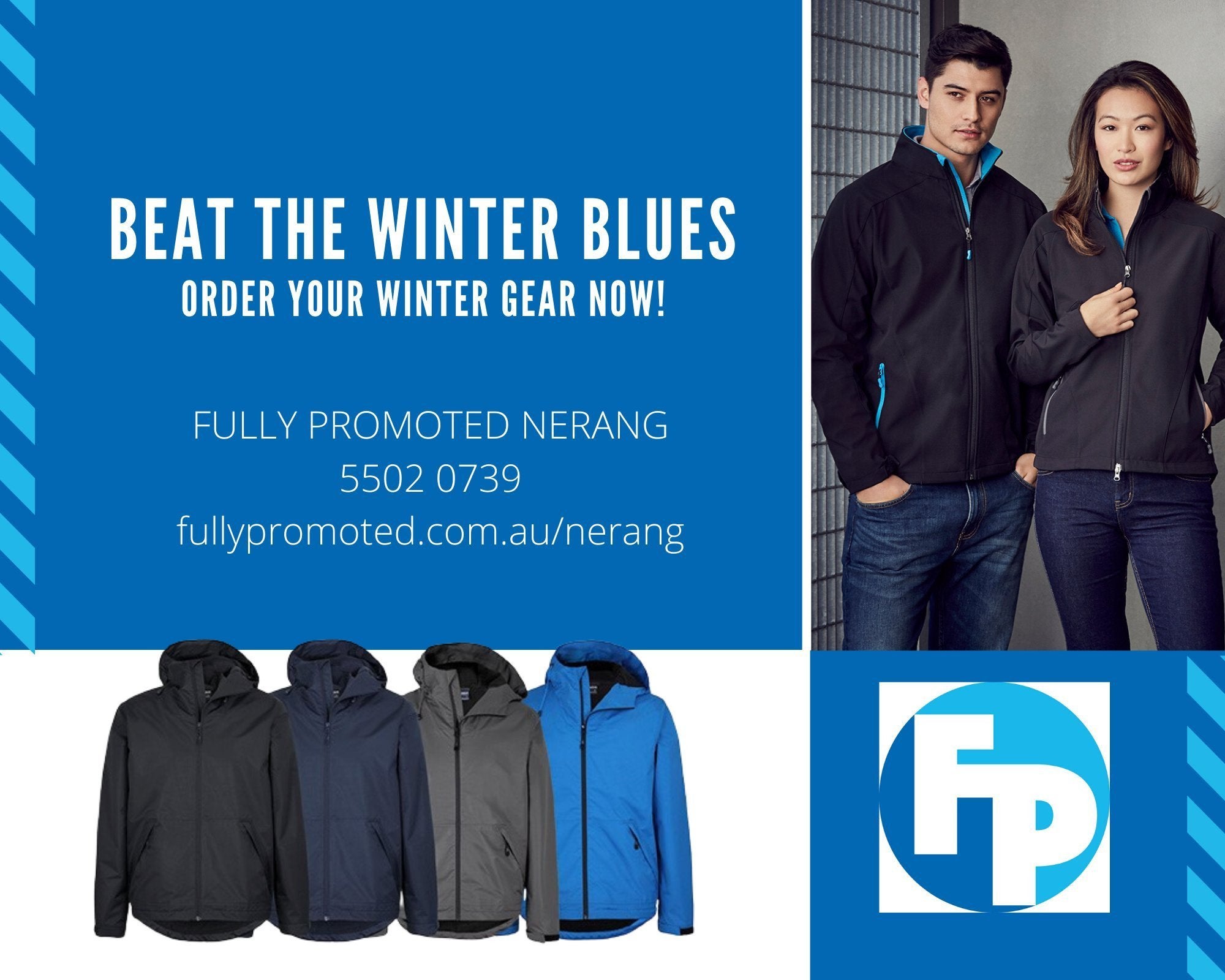 Are you and your staff ready for the early morning winter chill? We can help you with winter uniforms that are consistent with your brand and they can be decorated with embroidery, heat press and screen printing so that your logo is ever present with your clients and local community.
More than just embroidery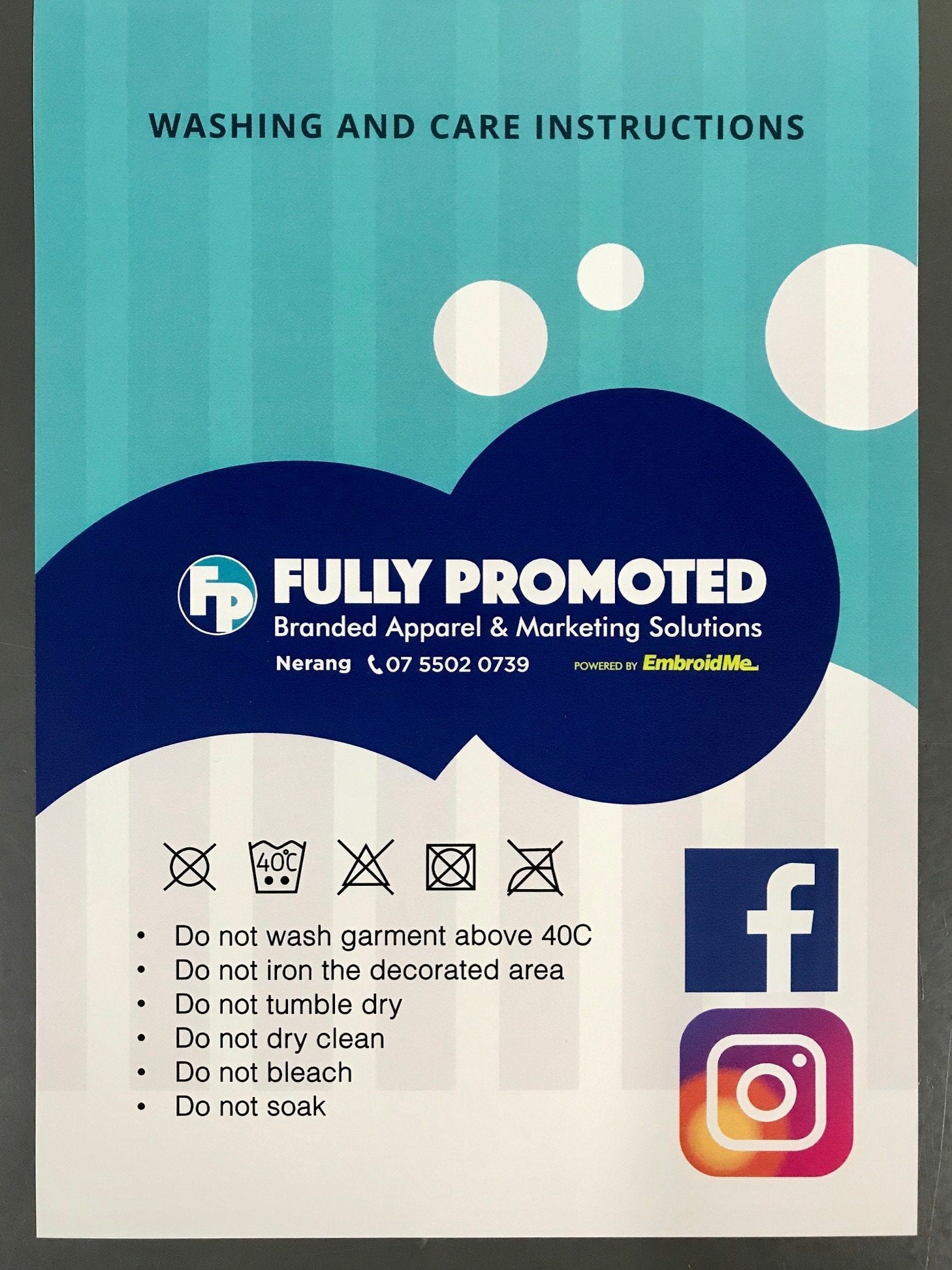 At Fully Promoted we are your one stop branding and marketing store. We do more than just uniforms and embroidery. We can handle all of your print, design and business card need too. Some brochures we made this week. Let us make running your business easier and be your one stop shop.
Looking good is important at work too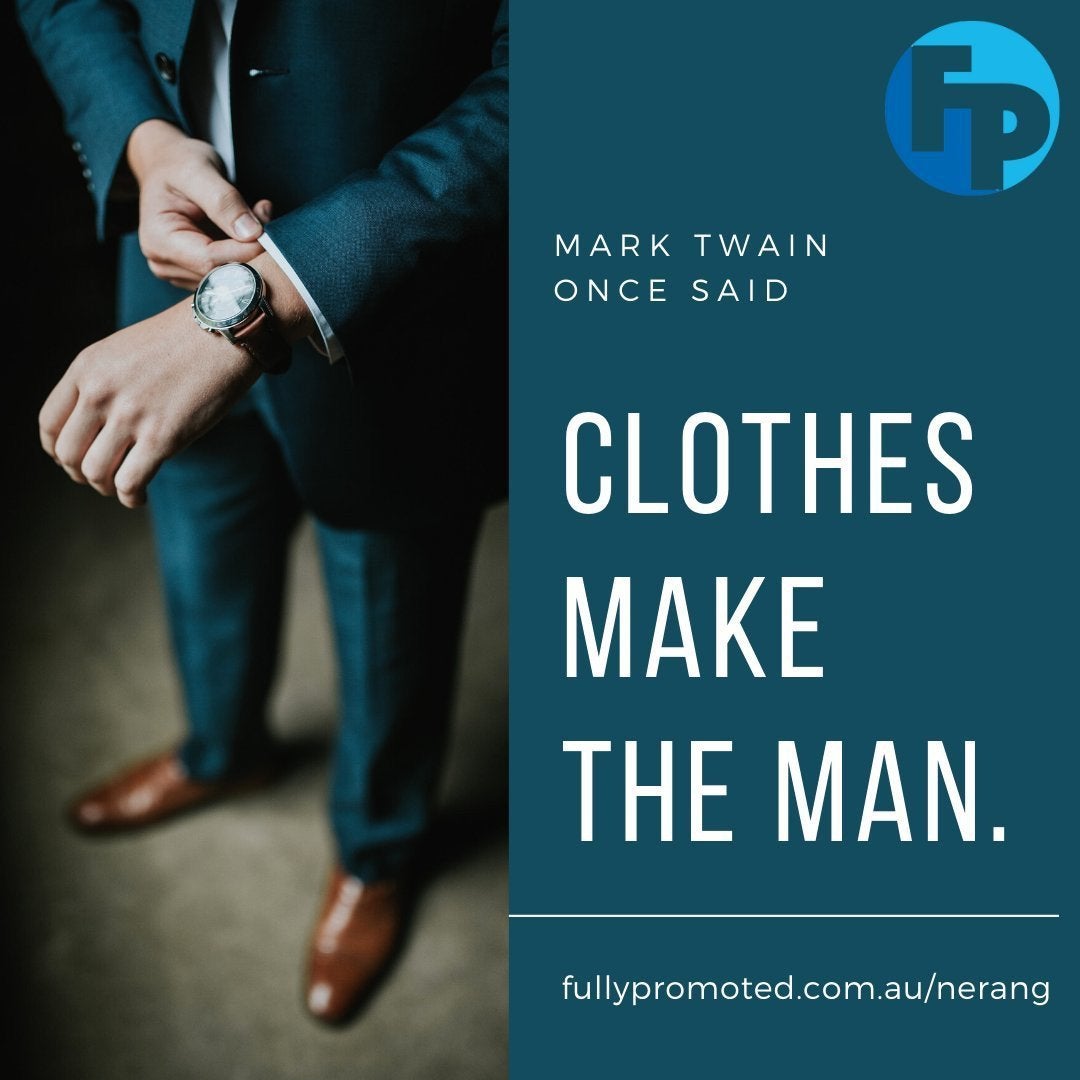 Why not go to work every day feeling like a Million Bucks? We can help you look great at work with uniforms, work wear and corporate clothing. Make sure you brand your team too so your logo is imprinted and your brand becomes recognisable in the community.
School Fundraiser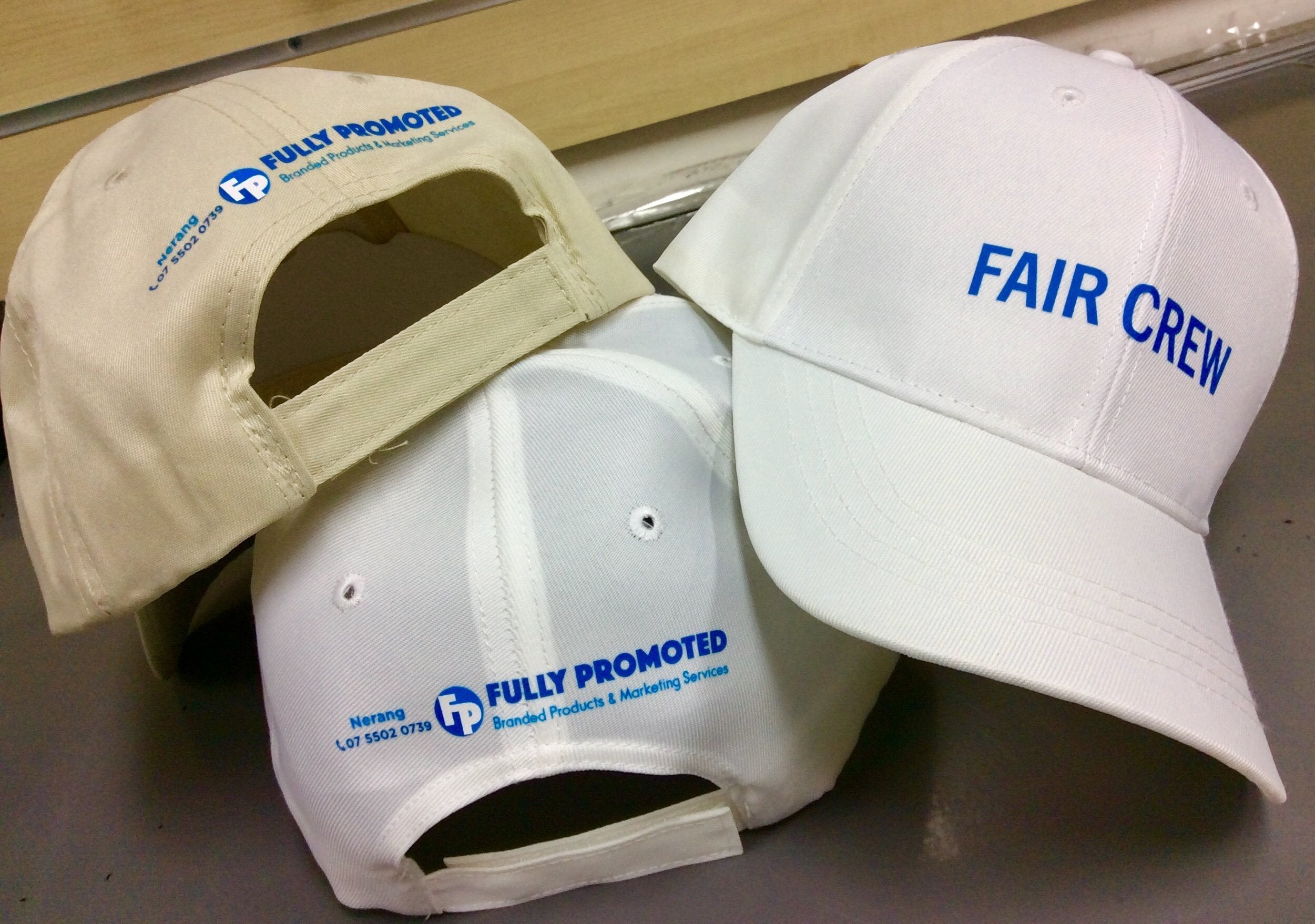 Hats with 2 position print using Ultra colour heat transfers. The volunteers at this school fundraiser will be happy. Hats are also suitable for Embroidery.
Local Charity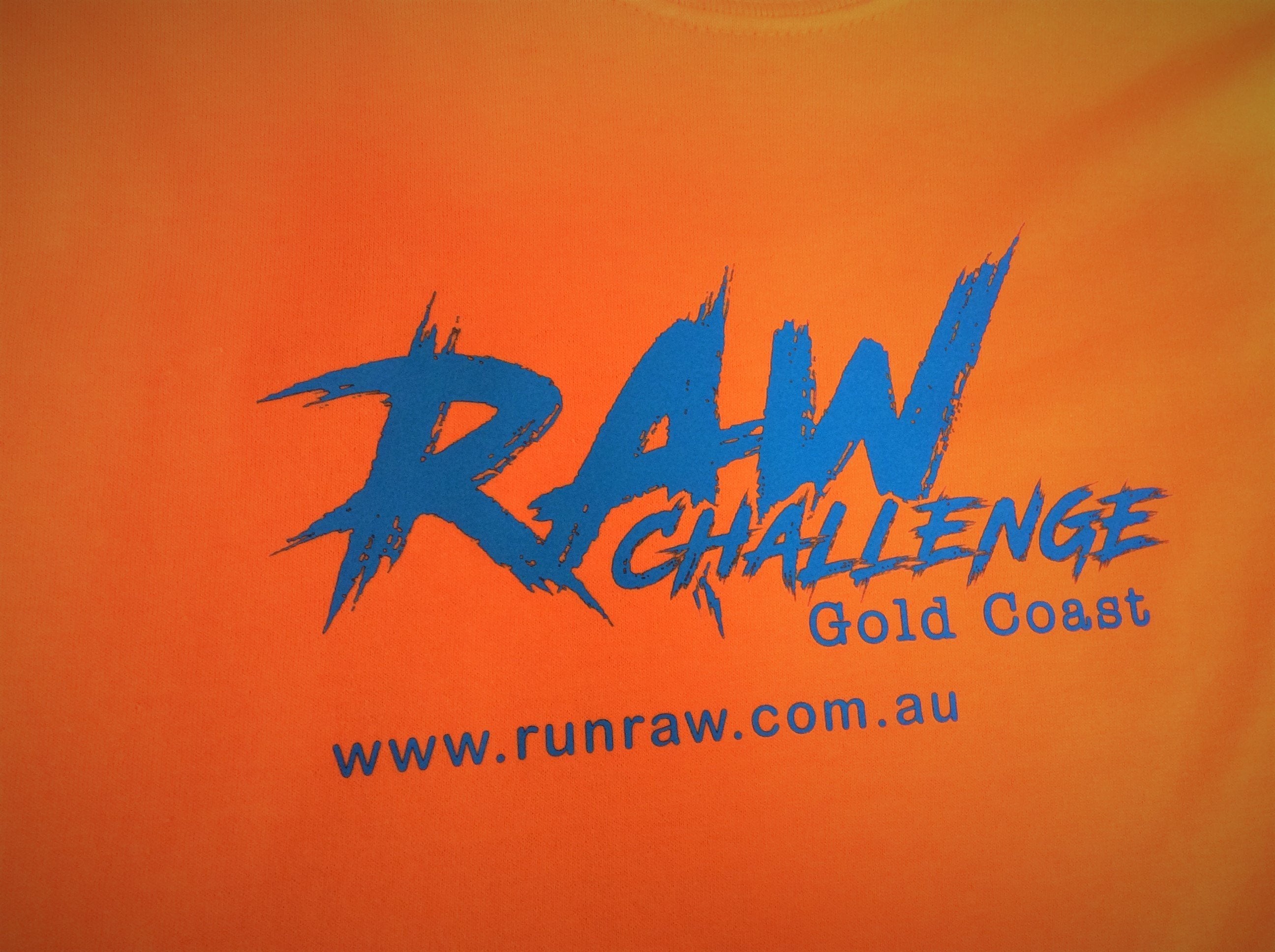 A front and back heat press and screen print for a local charity that conducts many events here on the Gold Coast
Riding the COVID-19 wave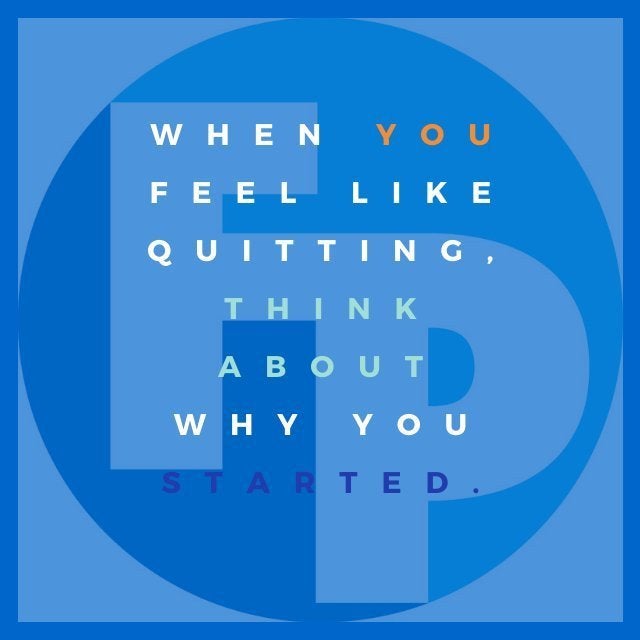 We are all trying to ride out the storm. Business is slow, keep in contact with your clients. Top up your marketing. Keep your brand alive. Stick together. Keep smiling. Help each other. This is temporary. We will all get through this together.
Uniform embroidery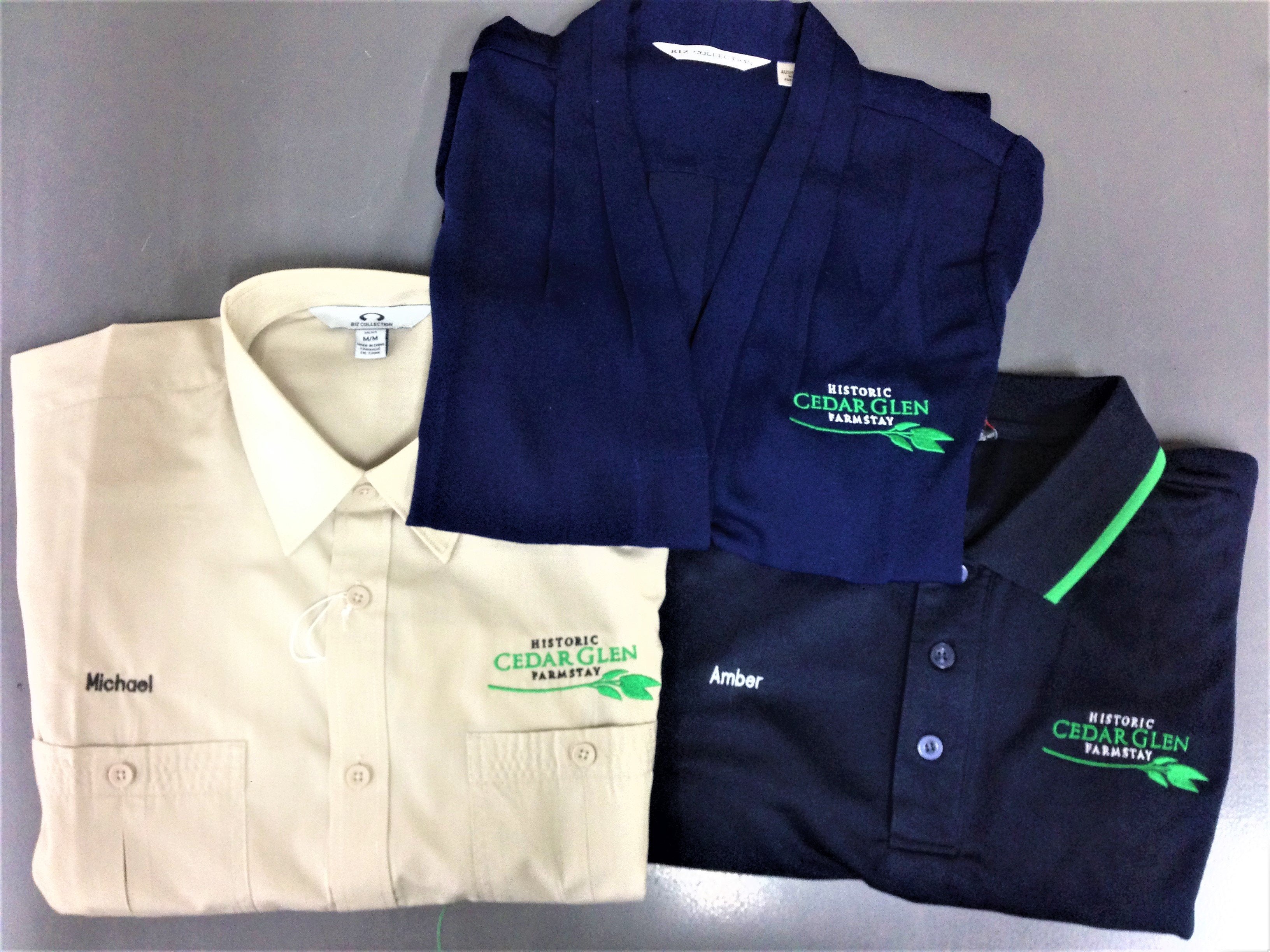 I know where I would like to be self isolating. These lovely clients have a beautiful farmstay property to be isolated at with all of their animal friends!
Look Fabulous at Work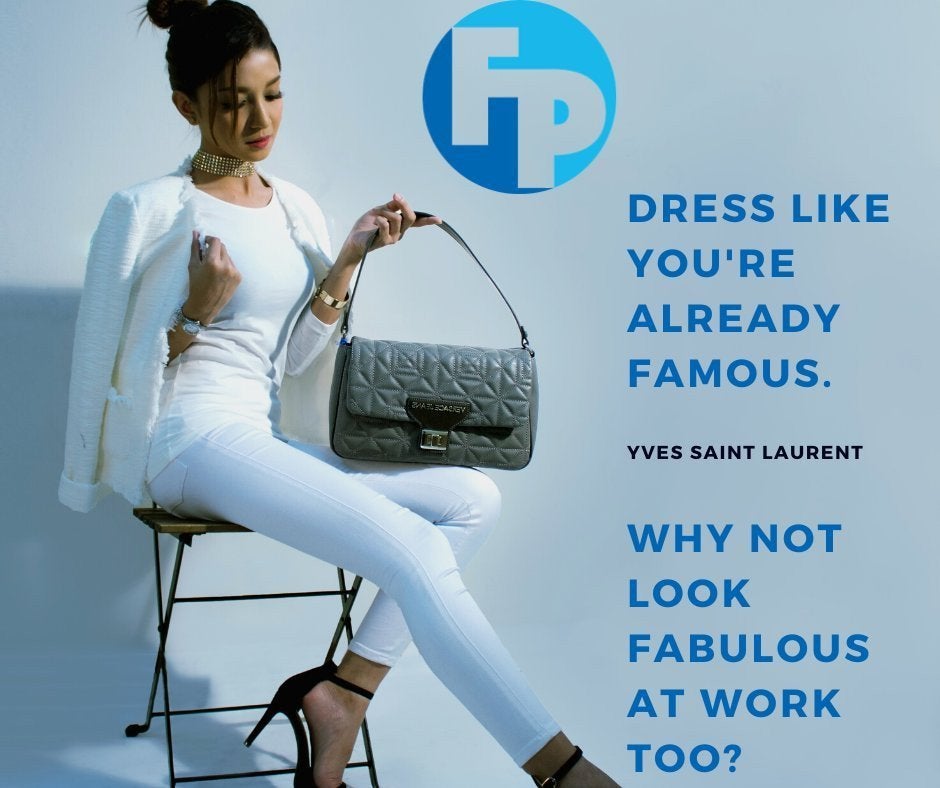 Uniforms don't have to be dull... we have a great range of uniforms and fashion apparel that can be decorated with embroidery, screen printing and digital heat press. Get your logo seen and your brand recognised. Let us get you Fully Promoted.
How to contact us for embroidery and uniforms during Covid-19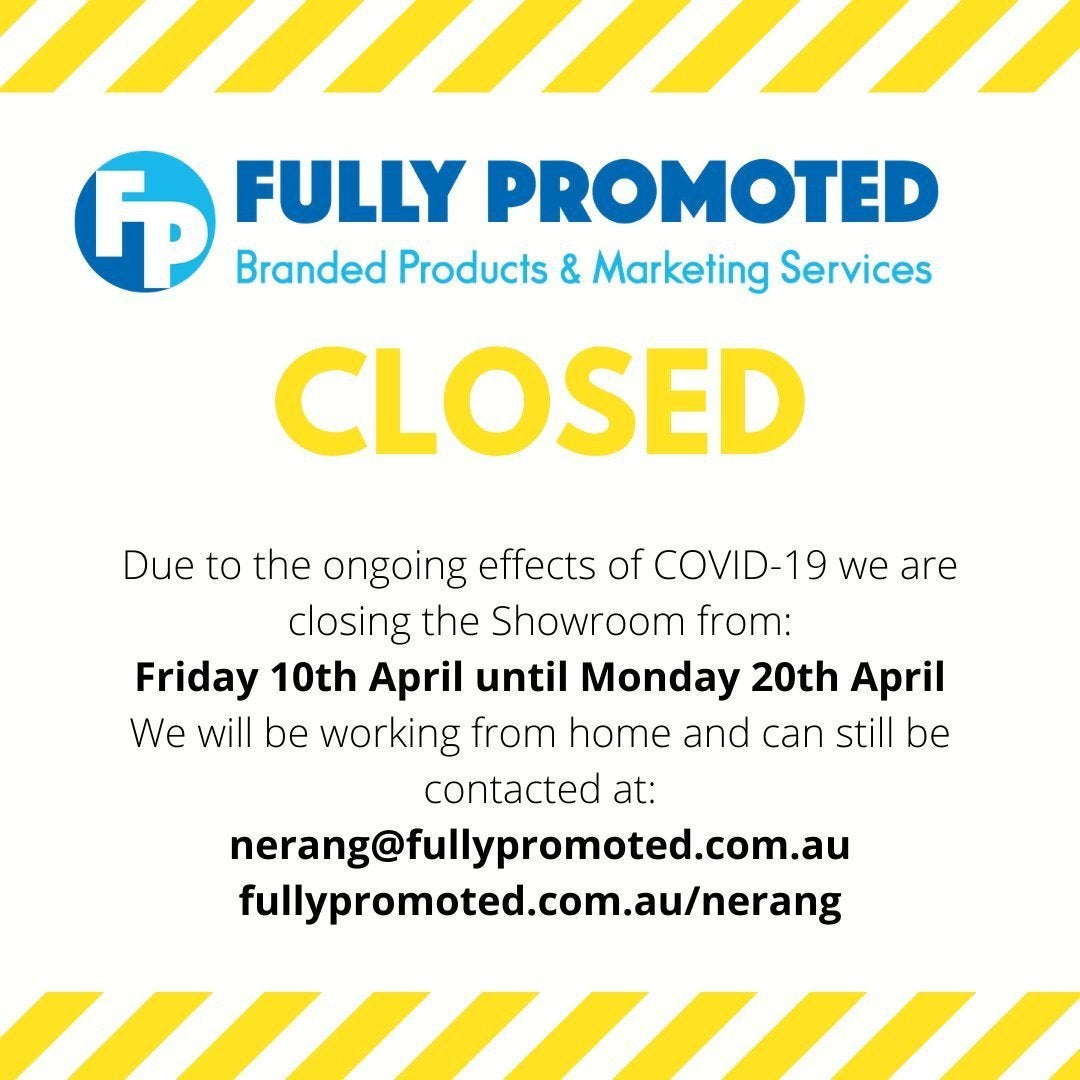 Due to the ongoing effects of COVID-19 we are going to trial working from home. We can still be contacted on via email or our website.
Thank you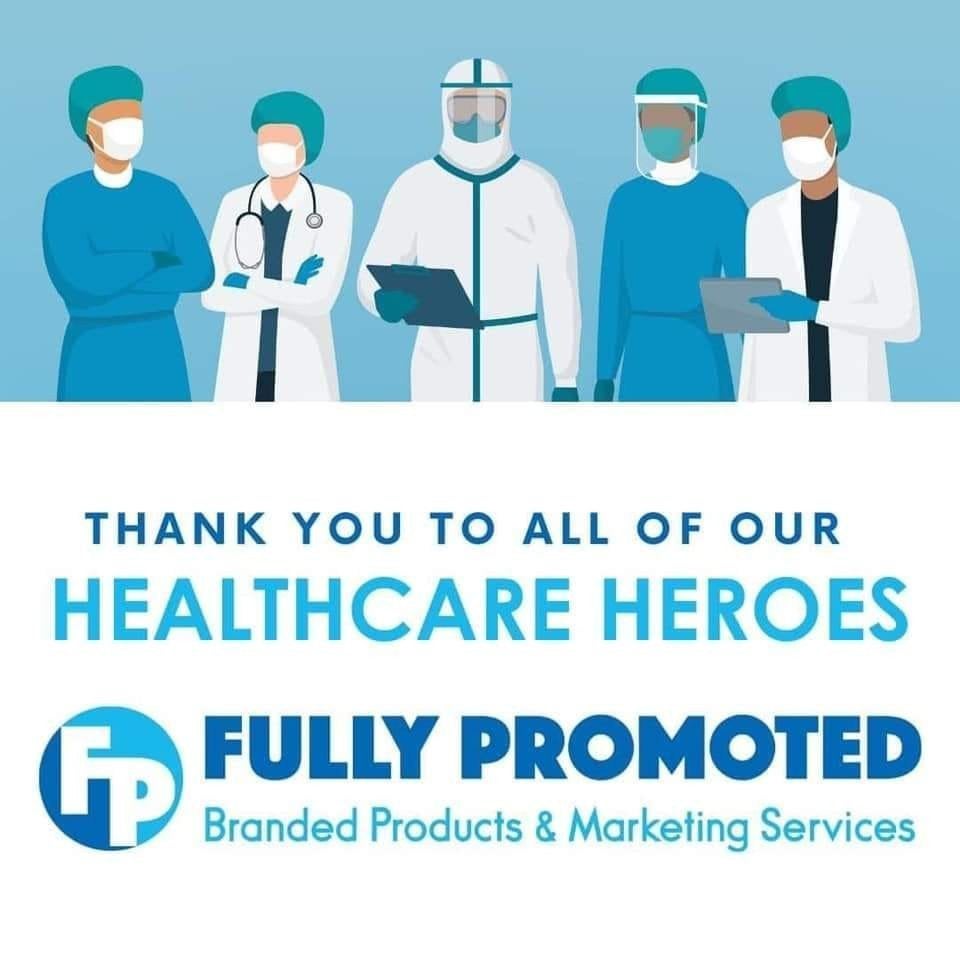 Our Health Care Workers and those on the front line helping fellow Aussies deserve to be recognised and thanked! Thank you to all of the workers (not only the Health Care Workers) who are putting themselves at risk every day to help their fellow Australians.
Working from home?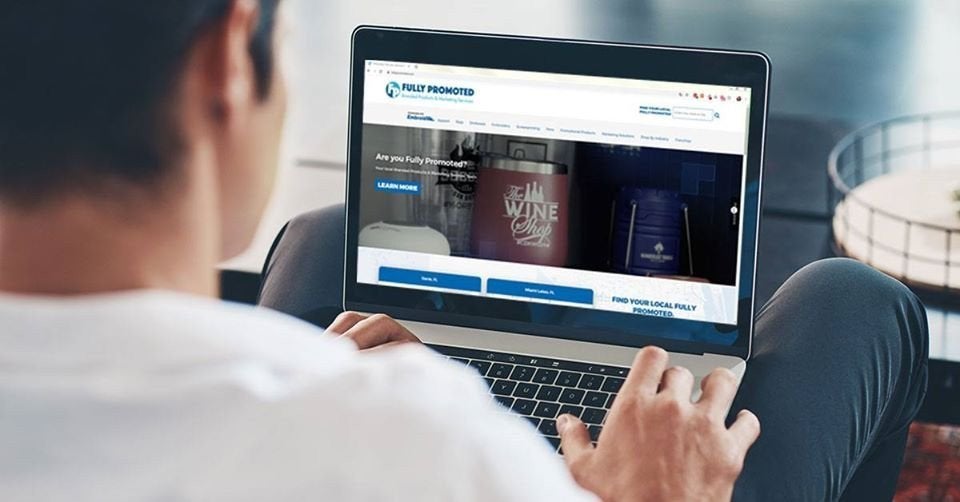 Just because you are working from home, don't let your brand lose it's punch! We are still open and here to help you keep your brand visible. Talk to us today about how we can help. marketing brandawareness embroidery uniforms
We are still open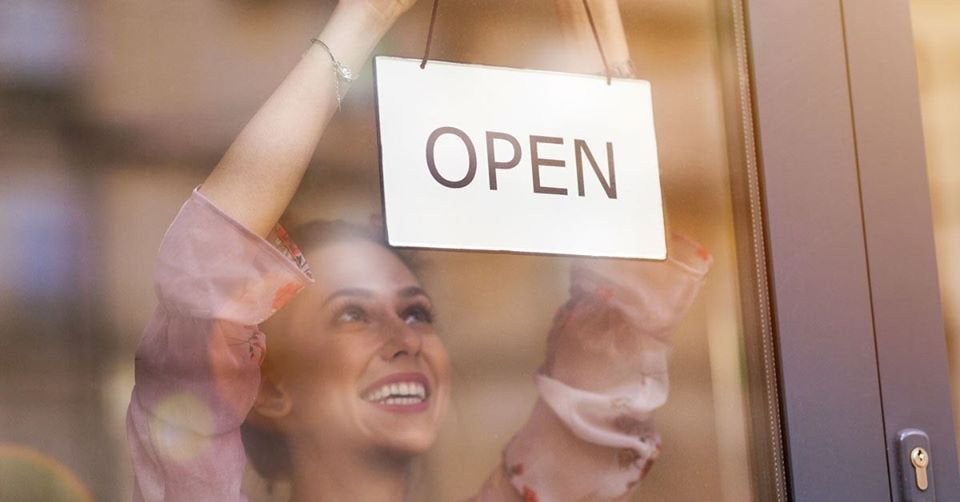 We are still OPEN! Our showroom opening hours are now 10am to 2pm, but we can still take orders for all of your uniforms, embroidery and promotional goods via the phone, email or internet. Don't let your business be forgotten while we are dealing with COVID-19.
Amended Opening Hours

We are still OPEN! Our showroom opening hours are now 10am to 2pm, but we can still take orders for all of your uniforms, embroidery and promotional goods via the phone, email or internet. Don't let your business be forgotten while we are dealing with COVID-19.
Covid-19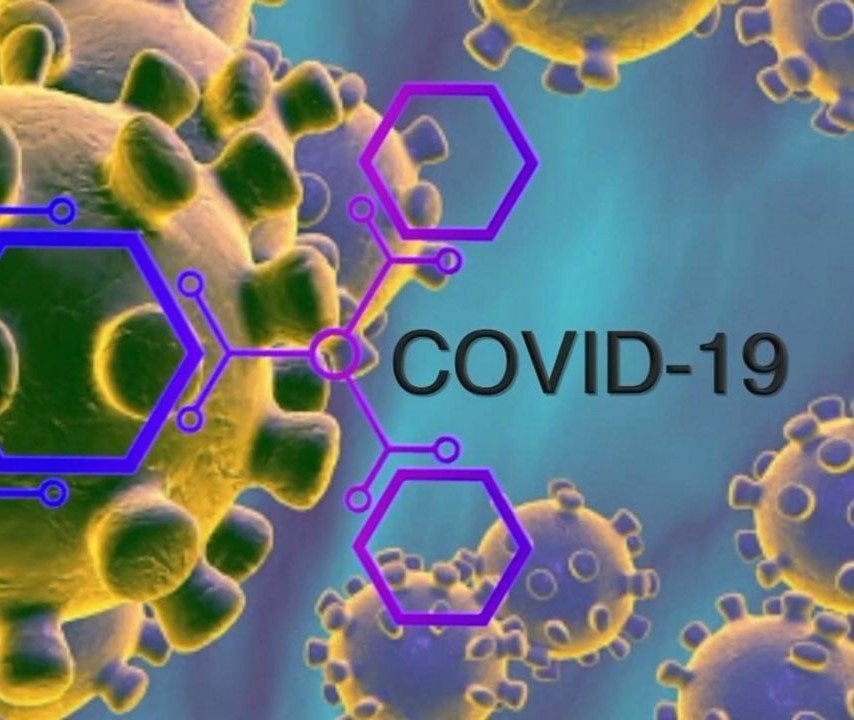 Fully Promoted Nerang is maintaining normal trading hours until advised otherwise. We can still help you with your uniforms, marketing & promotional needs. If you have concerns about face to face contact, we encourage you to contact us via email, phone or our website. Stay safe. Stay well.
Fully Promoted Nerang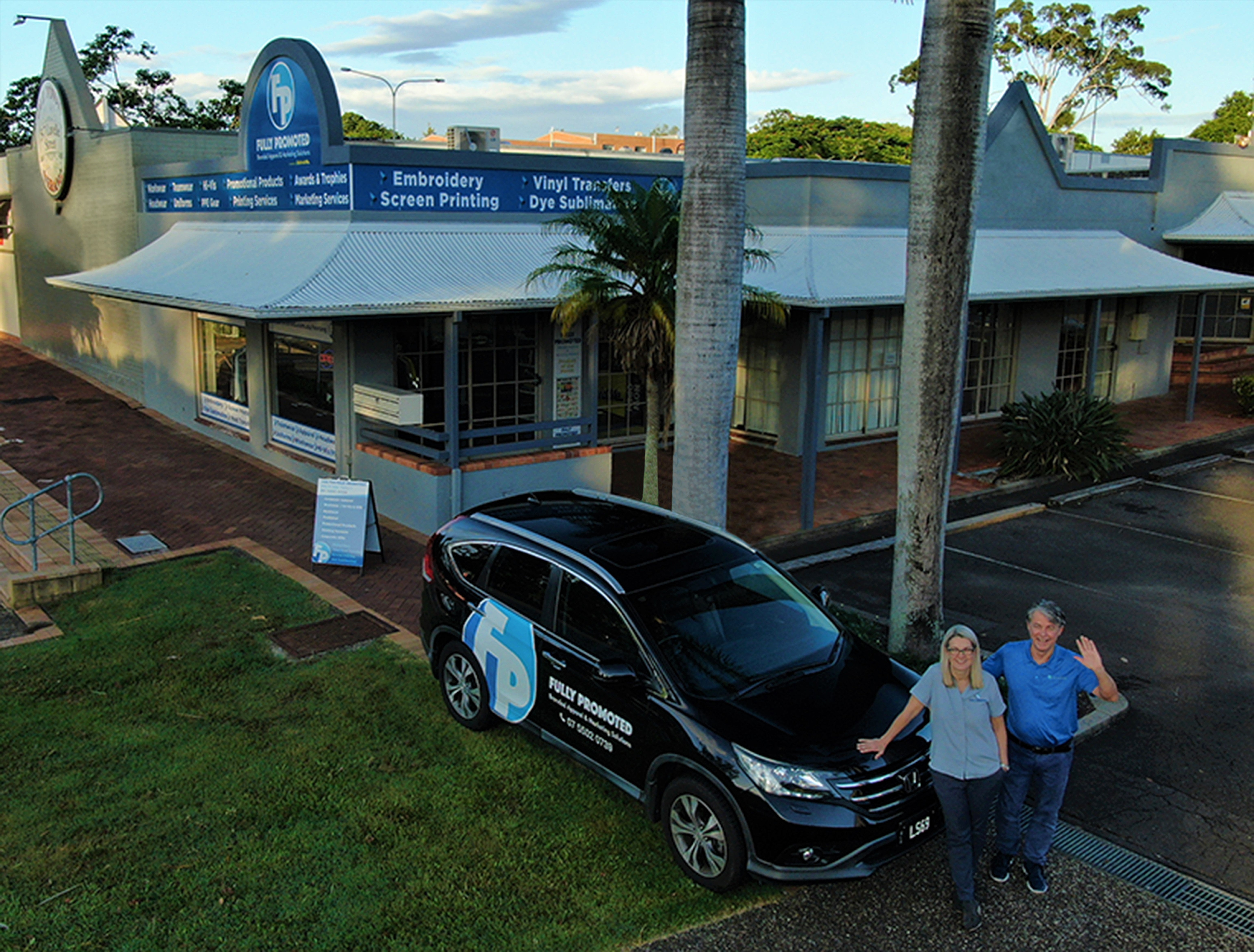 We had a little fun with our client who does drone photography this week.
Hi Vis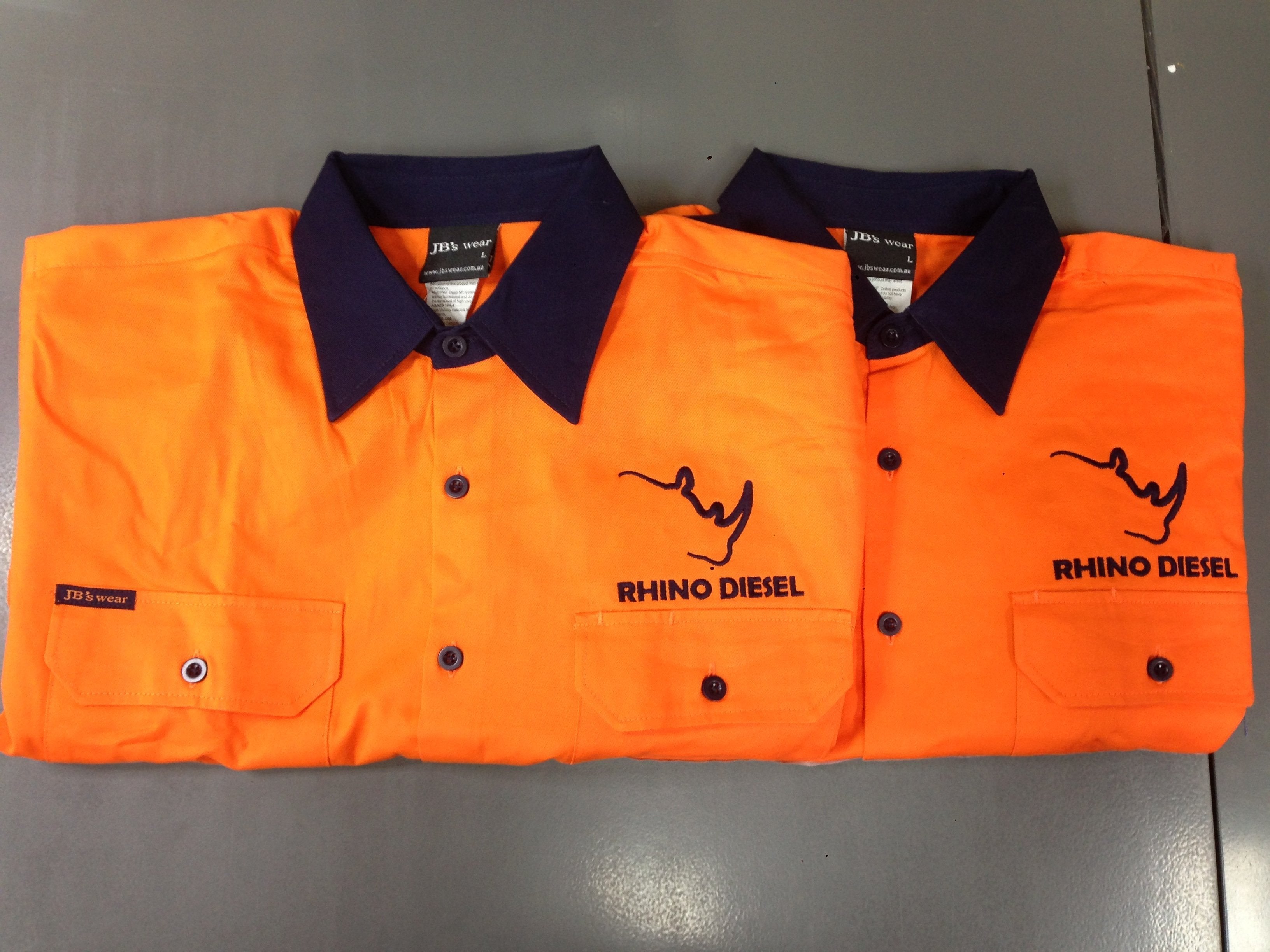 A repeat customer who loves seeing their brand on their Hi-Vis gear.
Embroidery on Shirts and Hats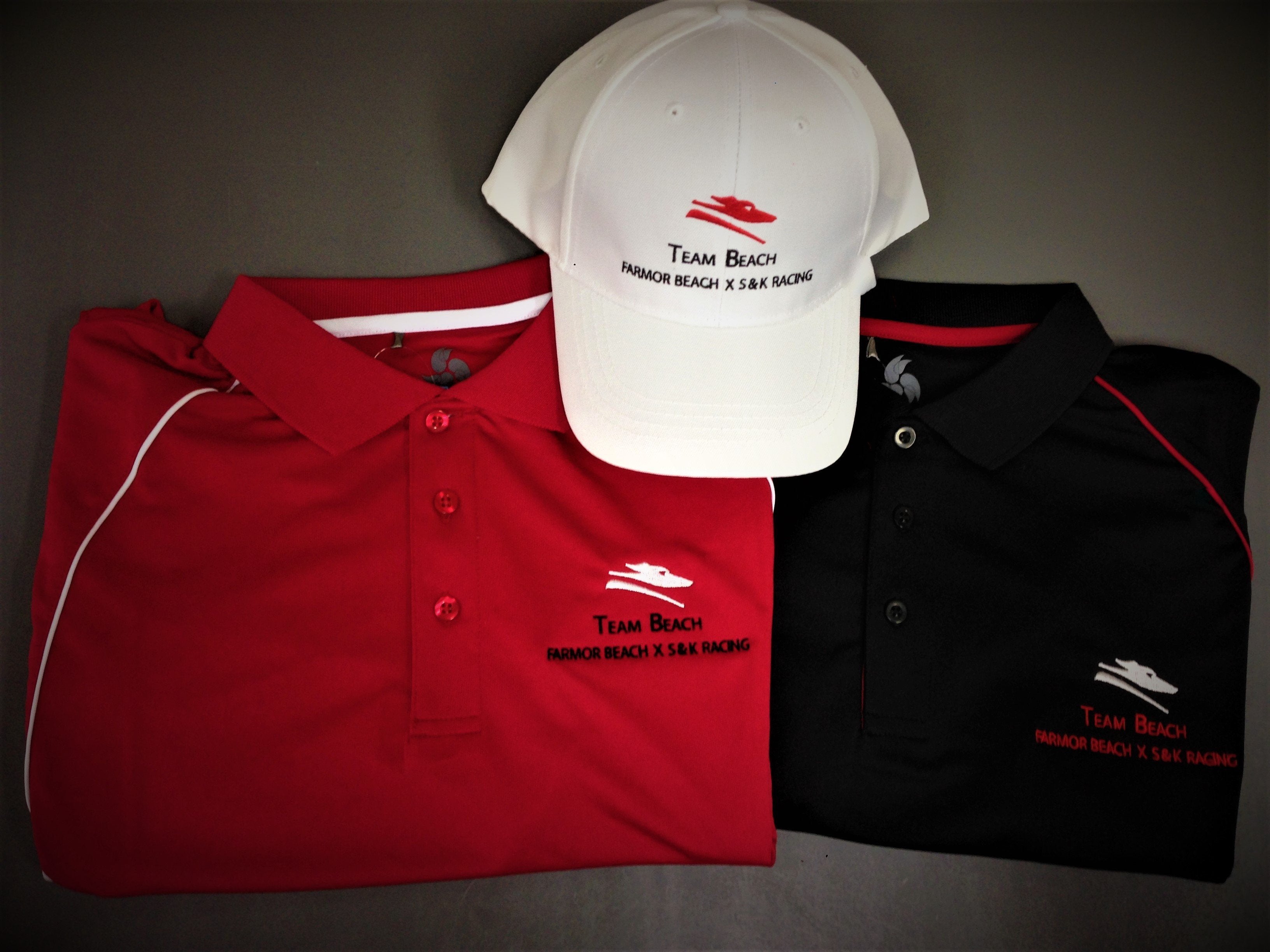 This client wanted a rush job for an event. We delivered!
Local Experts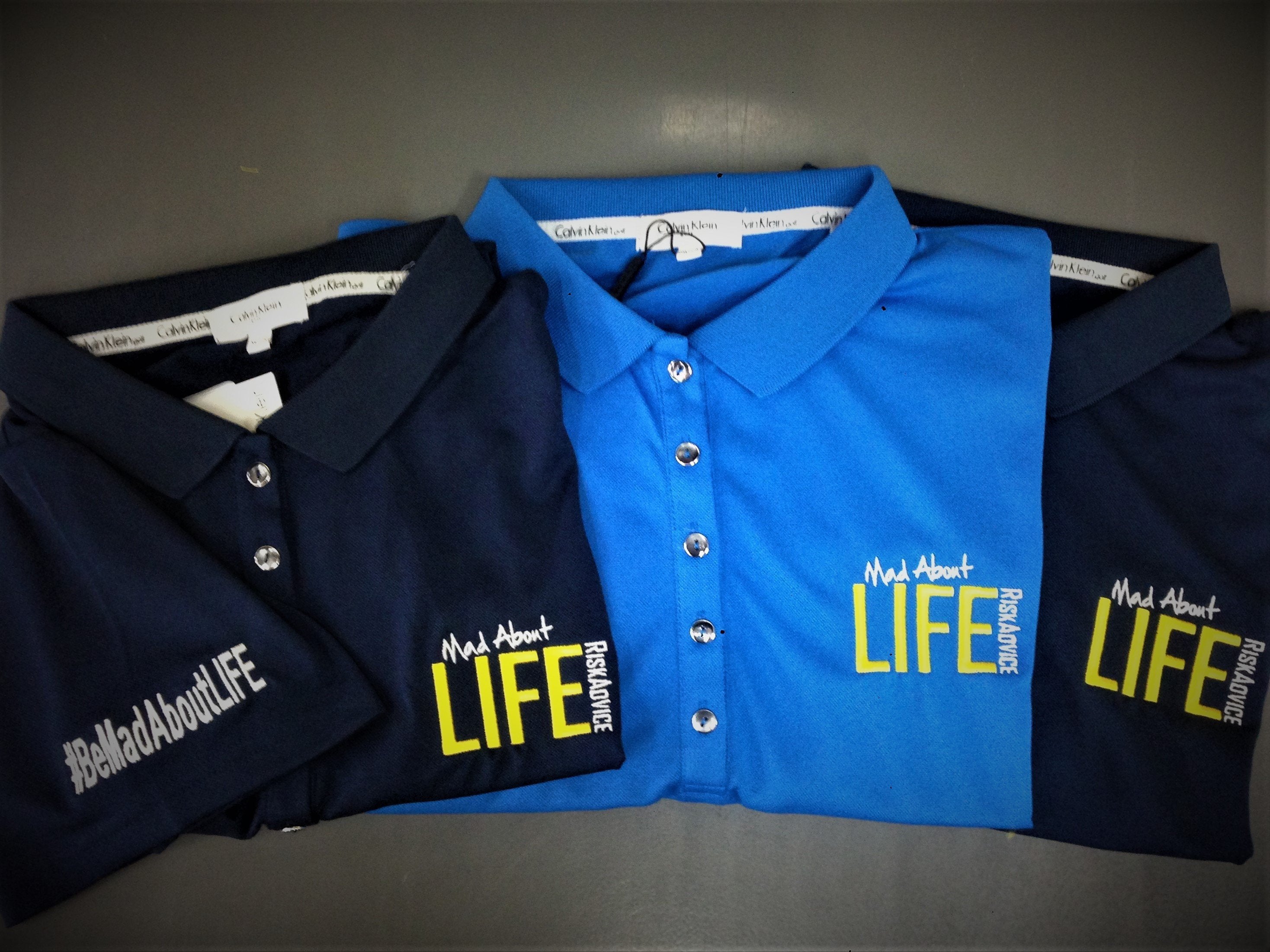 A local customer repeat customer. We love dealing with locals in our community. Seeing branding we have created walking around in our neighbourhood. Repeat customers mean we are doing something right!
Embroidery and Vinyl Print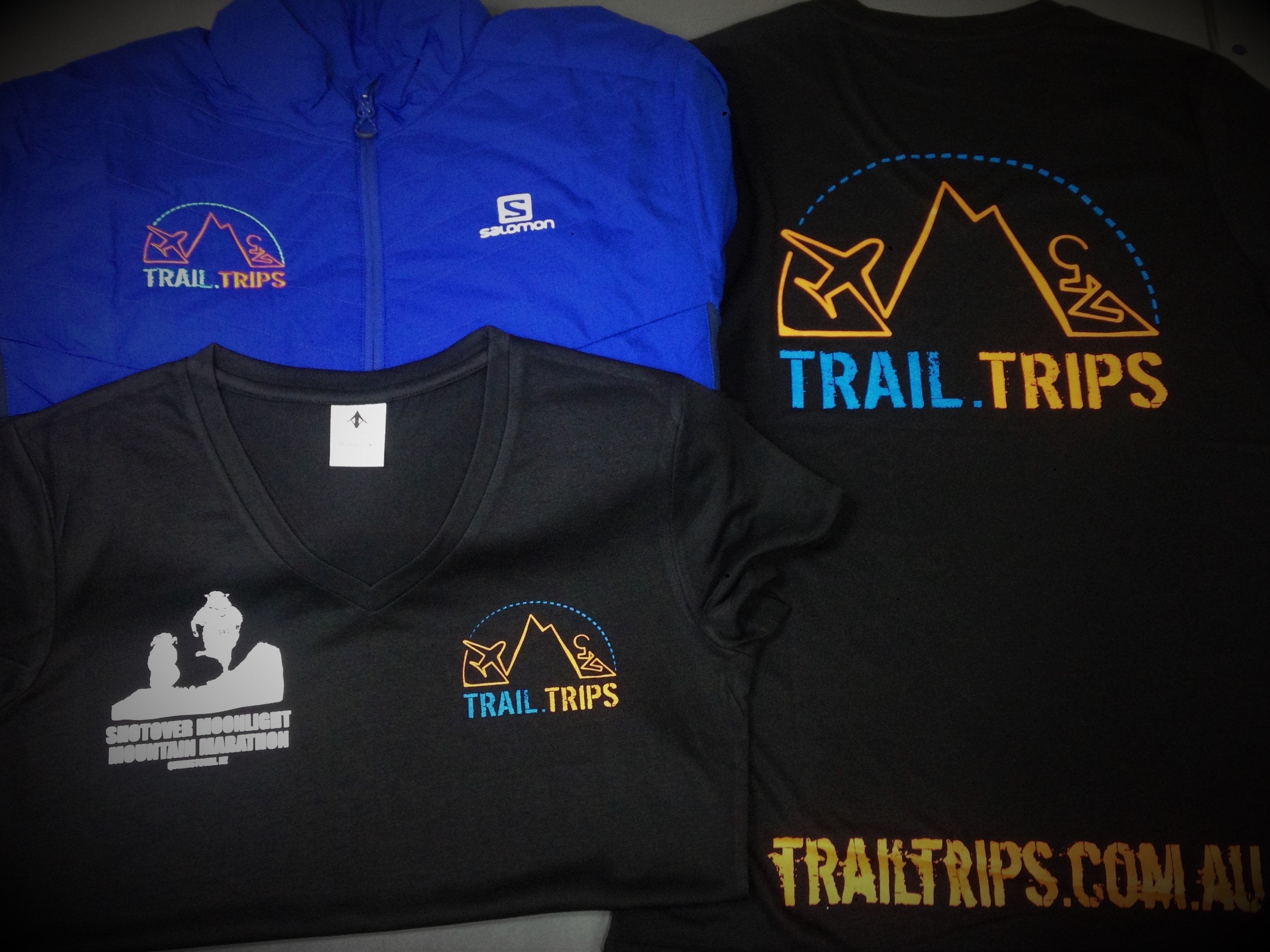 A great example of Heat Press and Embroidery of logos and brands combined on a shirt for a sponsored sporting event.
Uniforms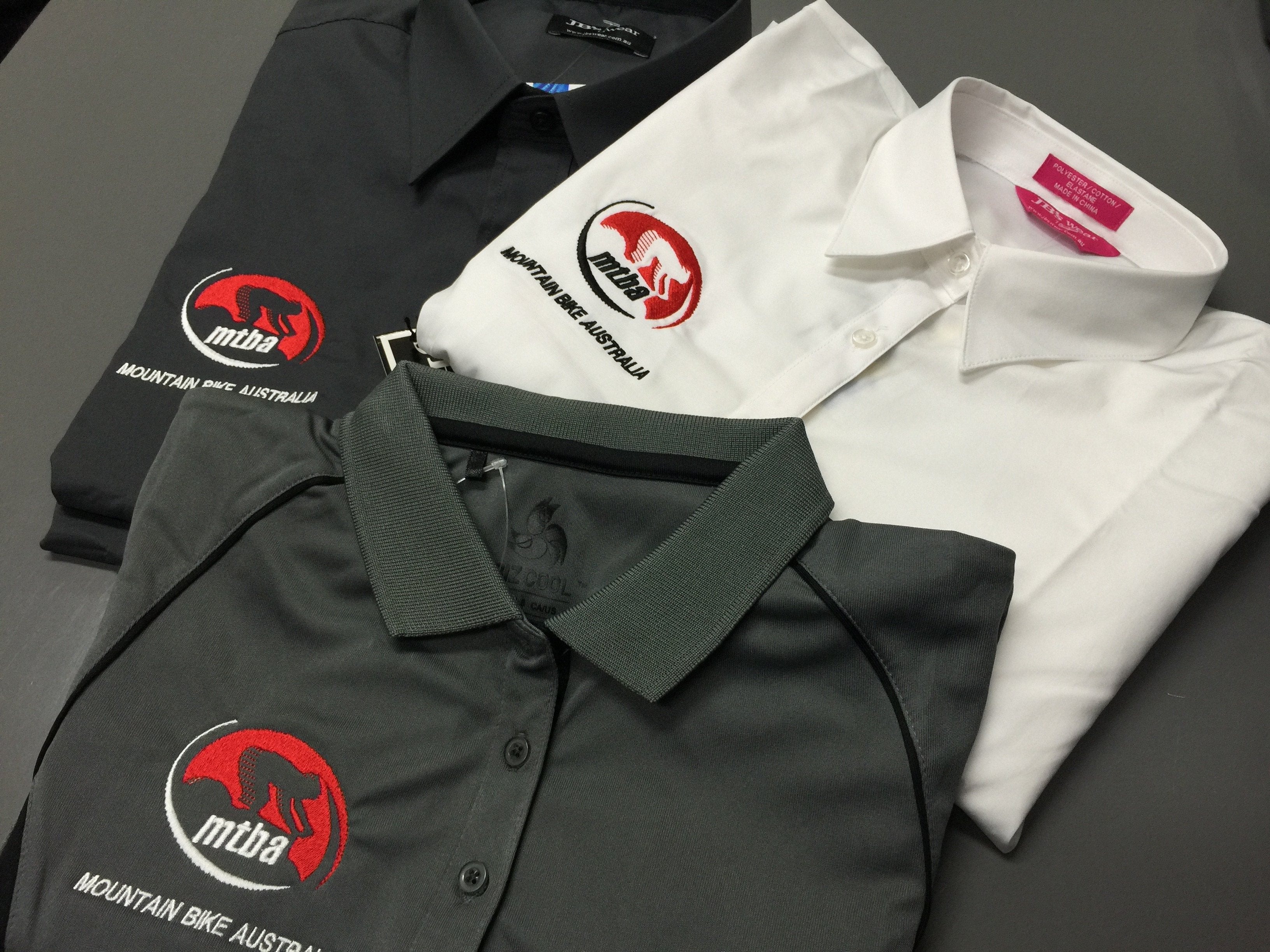 A great way to achieve brand recognition. Have your staff advertising your brand every day.
Hi Vis branding
Hi-Vis and safety gear can be branded to so you can be seen and your logo can be seen too!
Vinyl print team names and numbers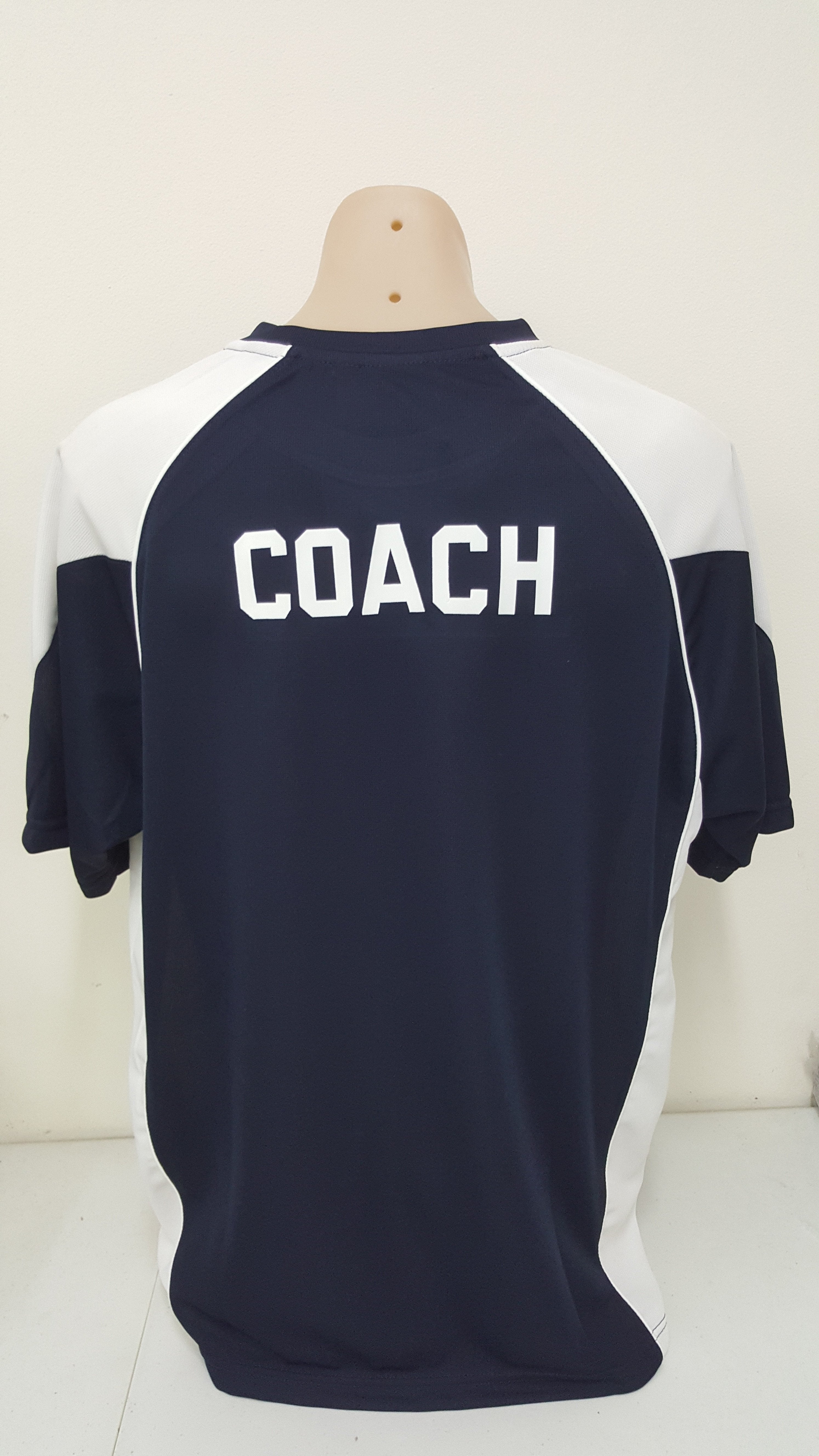 Team numbers and names in vinyl print
Vinyl and embroidery combined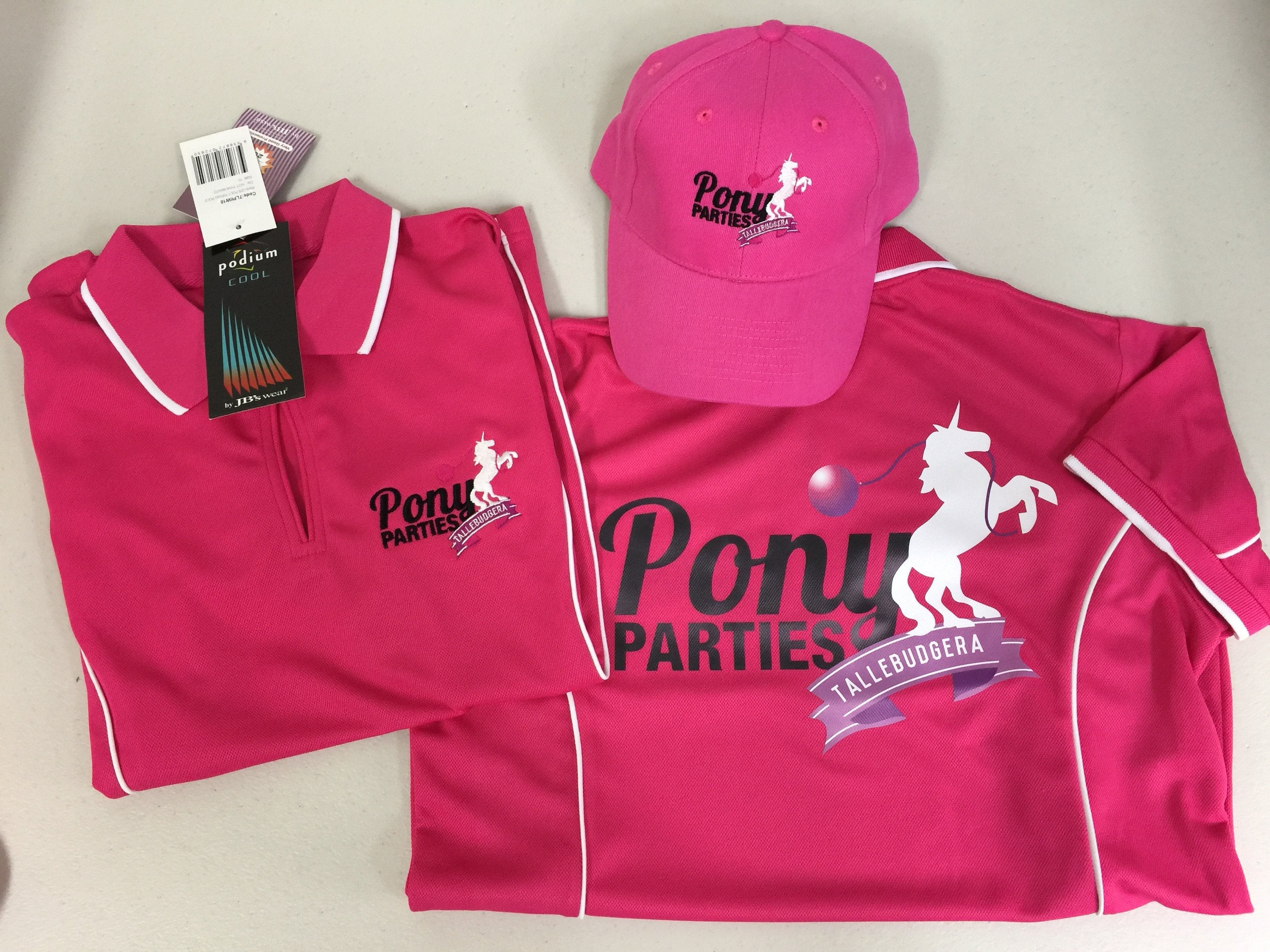 Embroidery and vinyl prints are often combined for small print and large print branding options
Embroidery
Embroidery decoration is great for chest branding, but has many more applications too.
Hats and Tees