Fully Promoted Perth CBD
Our Work
Merry Christmas!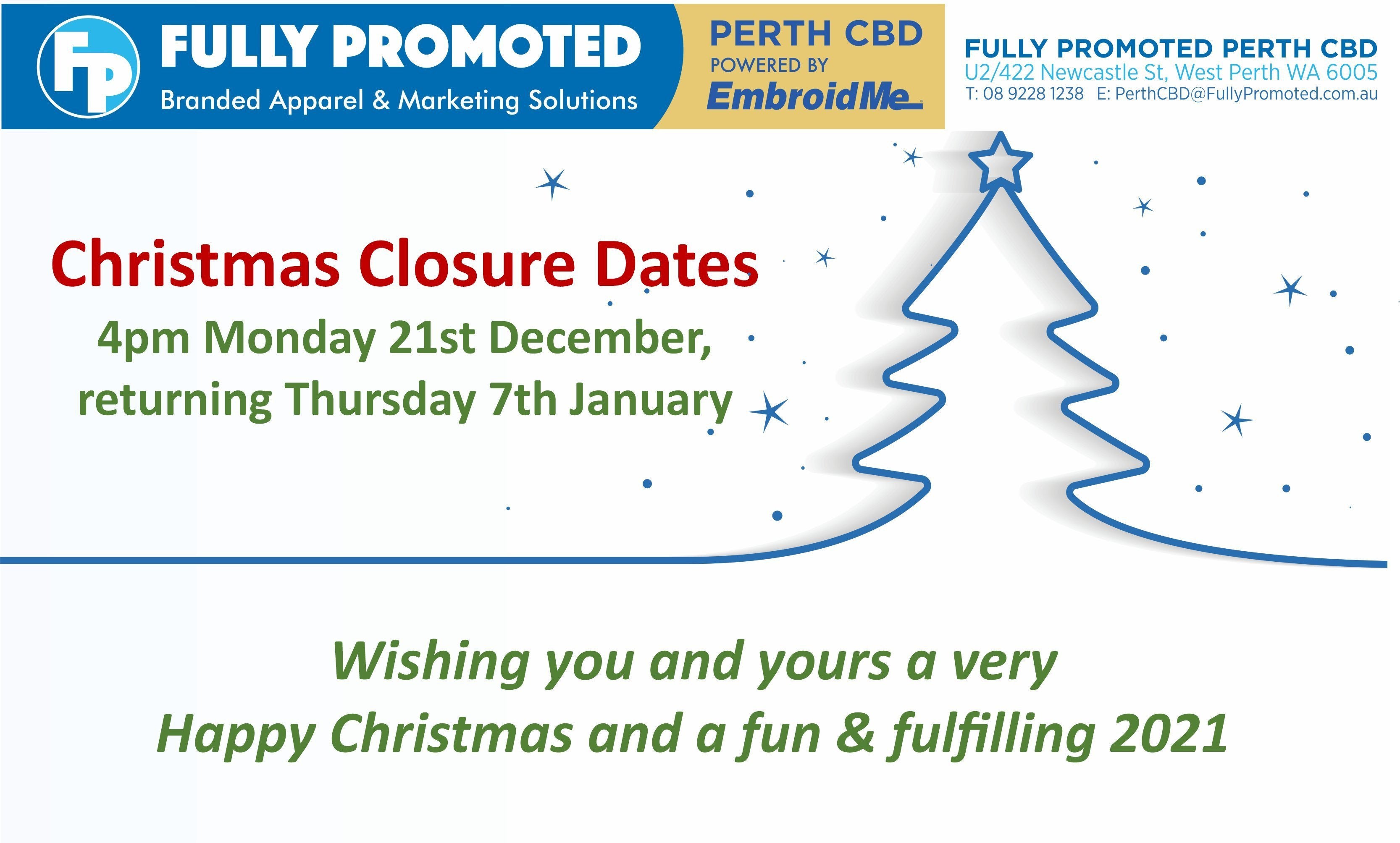 The team are taking a well earned break and will be back on Thurs 7th January.

Wishing you and yours a very Merry Christmas and a fun and healthy New Year
Almost back to Normal - Open until 4pm
Hi Folks
We're glad to see that many of our clients are getting busy again as life returns to a new normal, so have increased our opening hours from 9 am to 4 pm. Sophie and Ashley look forward to hearing from you soon.
New Opening Hours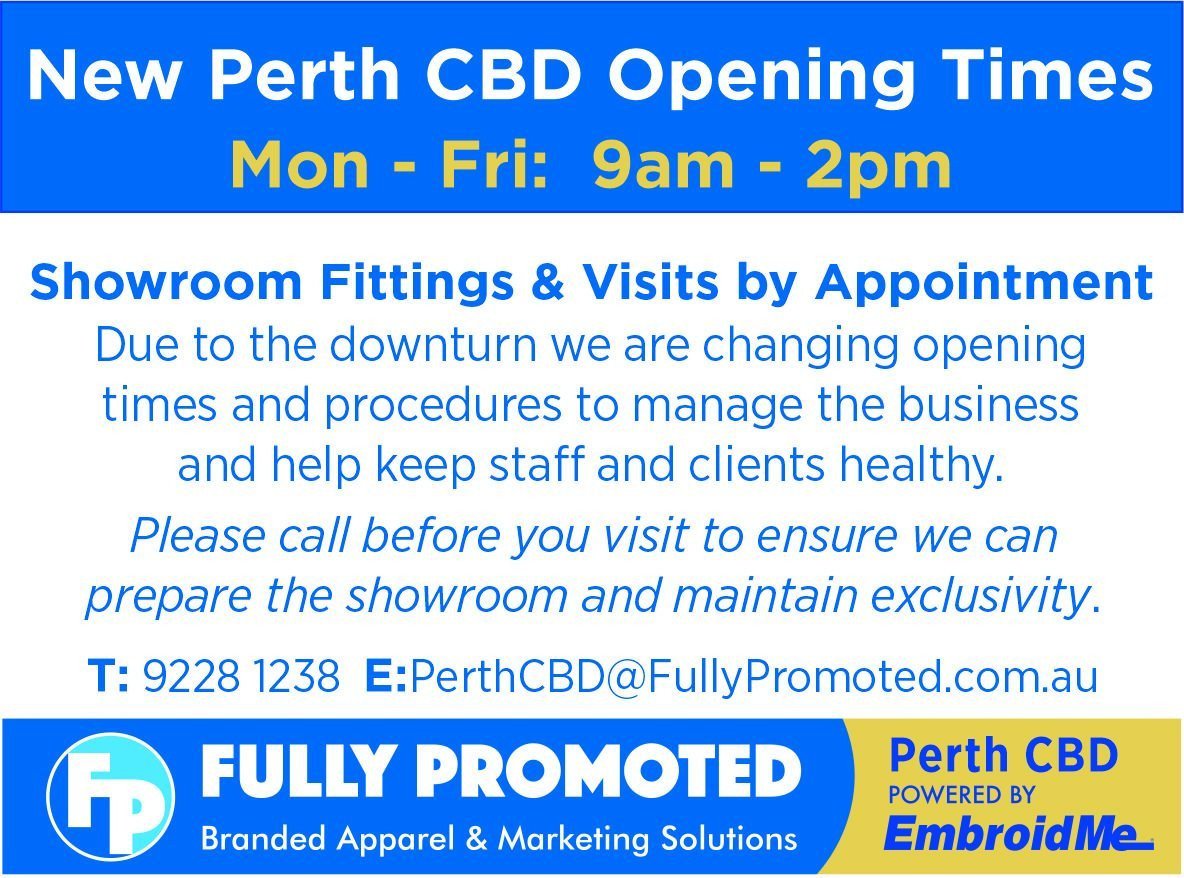 As restrictions tighten, most businesses are reviewing the way they operate and looking at new service delivery models. At Fully Promoted Perth CBD we are no different and will be taking additional steps to keep our team and clients healthy.

Until further notice, opening times will change to 9am - 2pm Monday to Friday.This will allow clients to book appointments when visiting the showroom for collecting samples or completed orders. It also means we can keep stock deliveries coming and production operational.

Please call before you visit, so we can ensure you have the showroom to yourself and have time to clean the hard surfaces. We can also check if any of the samples are in quarantine for health and safety reasons.

We have set-up the office so that both Ashley and Sophie can work remotely to manage client enquiries and orders. Ashley will be manning the showroom on Monday, Wednesday & Friday, and Sophie on Tuesday and Thursday. We will both be working remotely on the days we are away from the office. Appointments can also be booked for Ashley to deliver orders or bring samples to your premises in the CBD area after 2pm.

Our wholesalers are operational and production manager Jenny will continue to decorate the orders as the stock comes in.

It is a difficult time for all, but we know our clients that are still working, especially those in the health and IT sectors are in need of garments and informational tools. To reassure you;
• We're open!
• You can order remotely however it suits you; Phone, Email, Website.
• We can deliver wherever you are - home or business.
COVID-19 precautions are in place, including:
• Cleaning of door handles and hard surfaces after each client visit.
• Regular hand cleaning.
• Samples removed from showroom for 24 hours after handling.
• Completed orders held for 24 hours before delivery.
• Any flu-like symptoms will result in immediate isolation.
The next couple of months will be a challenge, but stay healthy and watch for updates.
.
Always happy to help.

Ashley
Working from home and maintaining a motivated team in Covid-19 times
"May you live in interesting times" is an old curse, which like Covid-19 is purported to originate in China. However, the reality of living and running a business is more than "interesting" at the moment, in what is a very challenging environment.

Current measures are all about keeping people safe. People we love, family, friends, colleagues, team mates, and customers, along with the elderly and those with underlying health problems that have heightened risk.

But how do we do that, while trying to keep a business running?

Finding clients is one thing, and much can be achieved with online promotion and communications, but how do you keep your remote staff motivated and feeling like part of the team when working at home? It will be a challenging time for many people and businesses large and small, as we adjust to what is hopefully a temporary, all be it global problem.

Technology has enabled many companies to change the way we work and the use of freely available video conferencing tools means that we can still enjoy the virtual face to face meetings that build relationships with colleagues and customers alike. But, having been a home office worker before, I know from experience that it requires discipline, the ability to slip into work mode and ignore the distractions. It can also be lonely and for many the need to feel part of team to keep motivated is essential.

This can be achieved by regular video conferencing with colleagues and management to ensure that goals and targets are set. This also allows the reading of non-verbal clues to enable additional support for those that are struggling without the day to day contact and camaraderie of the office environment.

One area that can help, is feeling that you look like part of the team and are ready for work.

One easy way to do this is wearing a corporate branded shirt, so that when video conferencing with clients and colleagues, there is an instant visual connection with the workplace. Even the use of corporate tools like branded pens and mouse pads can help reinforce the feeling of belonging required for home office working.

OK you ask - so how do we actually do that in these uncertain times? (Yes it's a qualified and caring sales pitch…, so please read on to see how we can help)

There are tools to help make sure the garment sizing is correct, and of course you are welcome to borrow samples. As a business, we will isolate any sample that has been tried on for 24 hours before going back to the showroom which should eliminate any risk and clean if we feel there is an issue.

Turnaround for embroidered shirts is about 7-10 days at the moment and branded promotional items around 2-3 weeks. There are many options, though it has to be said that branded hand sanitizers are out of stock for a couple of months…

We have ordered industrial hand sanitizers to be installed for clients and staff throughout the showroom and premises to ensure that risks via hand contact are minimized as far as possible at every stage of the process and are following strict hand washing protocols along with disinfecting hard surfaces on a regular basis.

Please give us a call if you would like to discuss the above. Always happy to help.

Ashley
Perth CBD honoured with Mentor Of the Year and President's Award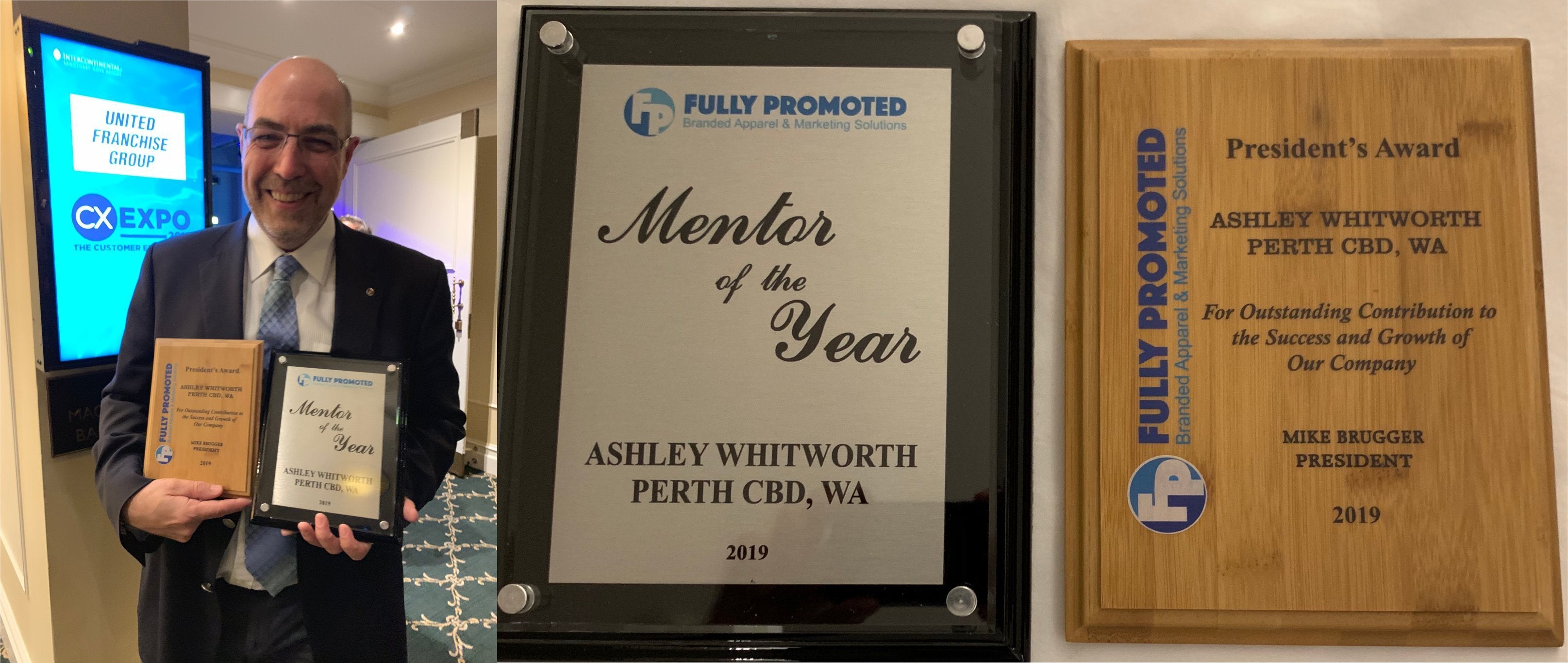 Very honoured to be awarded Mentor of the Year and to receive the President's Award at the recent Fully Promoted / EmbroidMe Expo on the Gold Coast last week. A big thank you for the support from the Perth CBD team, especially Sophie and Jenny, along with the great group of WA franchisees, who make things very easy.
Christmas is Coming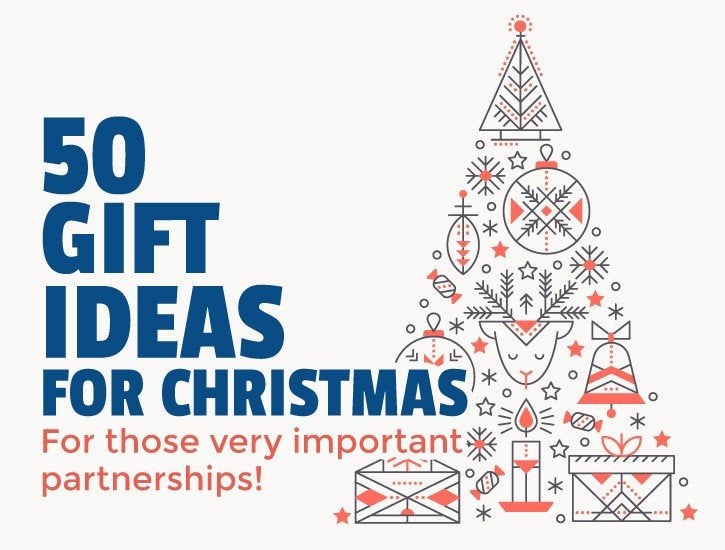 There are thousands of options, so give us a call if you would like to find out more." class="sharethis-inline-share-buttons">
Many will think "Bah Humbug" when Christmas is mentioned, but if you are looking at corporate gifts for clients, it pays to get in early and find that item which encapsulates your business and will resonate when used.

There are thousands of options, so give us a call if you would like to find out more.