Fully Promoted Edwardstown
Our Work
Promotional Expo Giveaway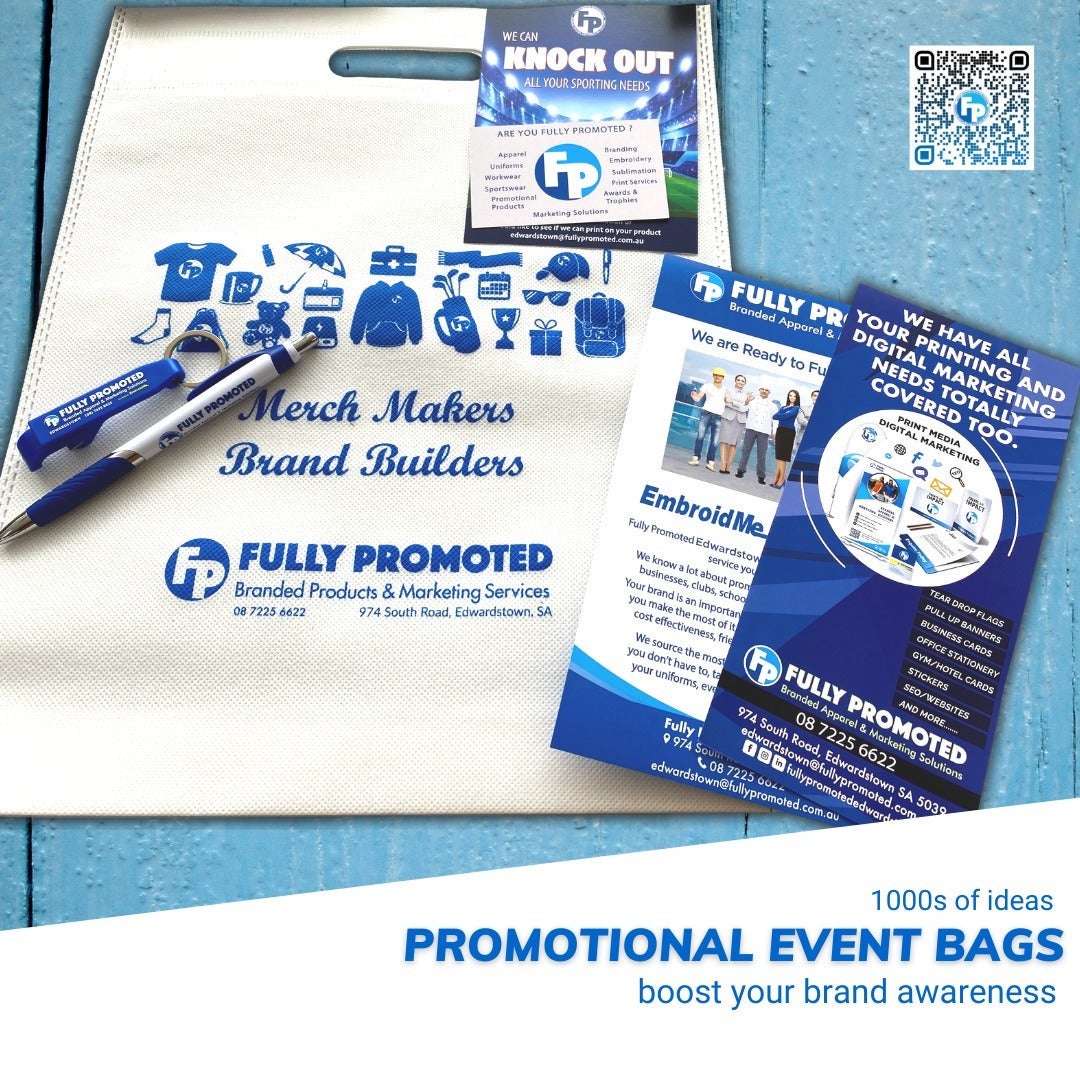 Are you planning an event next year?
Looking for organised event marketing?
We have 1000s of ideas to execute to promote your brand/company and increase brand awareness
Contact us today to discuss or book a free 1:1 consultation with our marketing & branding expert
Branded Tote Bags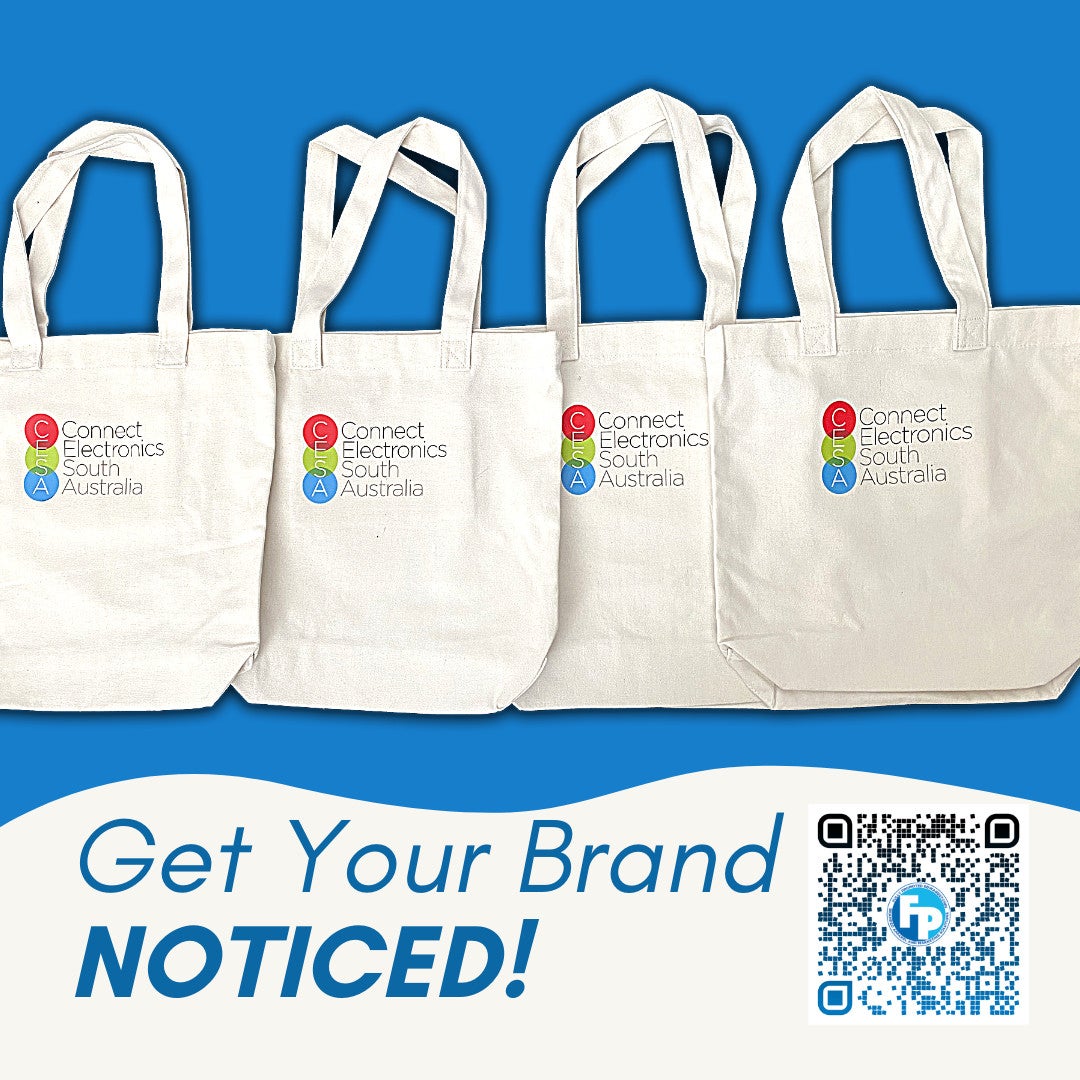 Don't sacrifice being branded in favour of being eco-friendly.
Class of 2021 - Blackfriars Priory School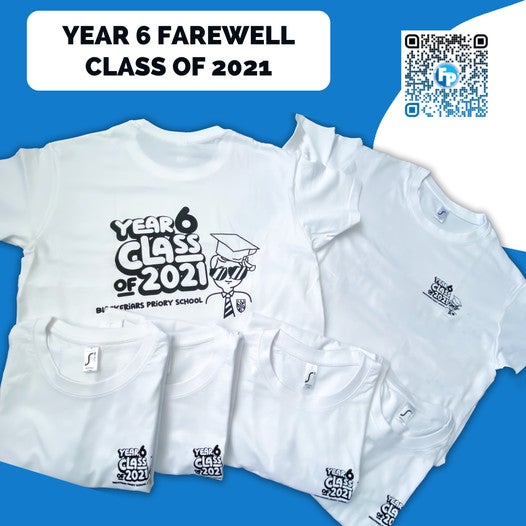 Our Work - Creatively Designed and Printed Year 6
Class of 2021 Shirts for Blackfriars Priory School SA
Sustainable Branding for Eynesbury Senior College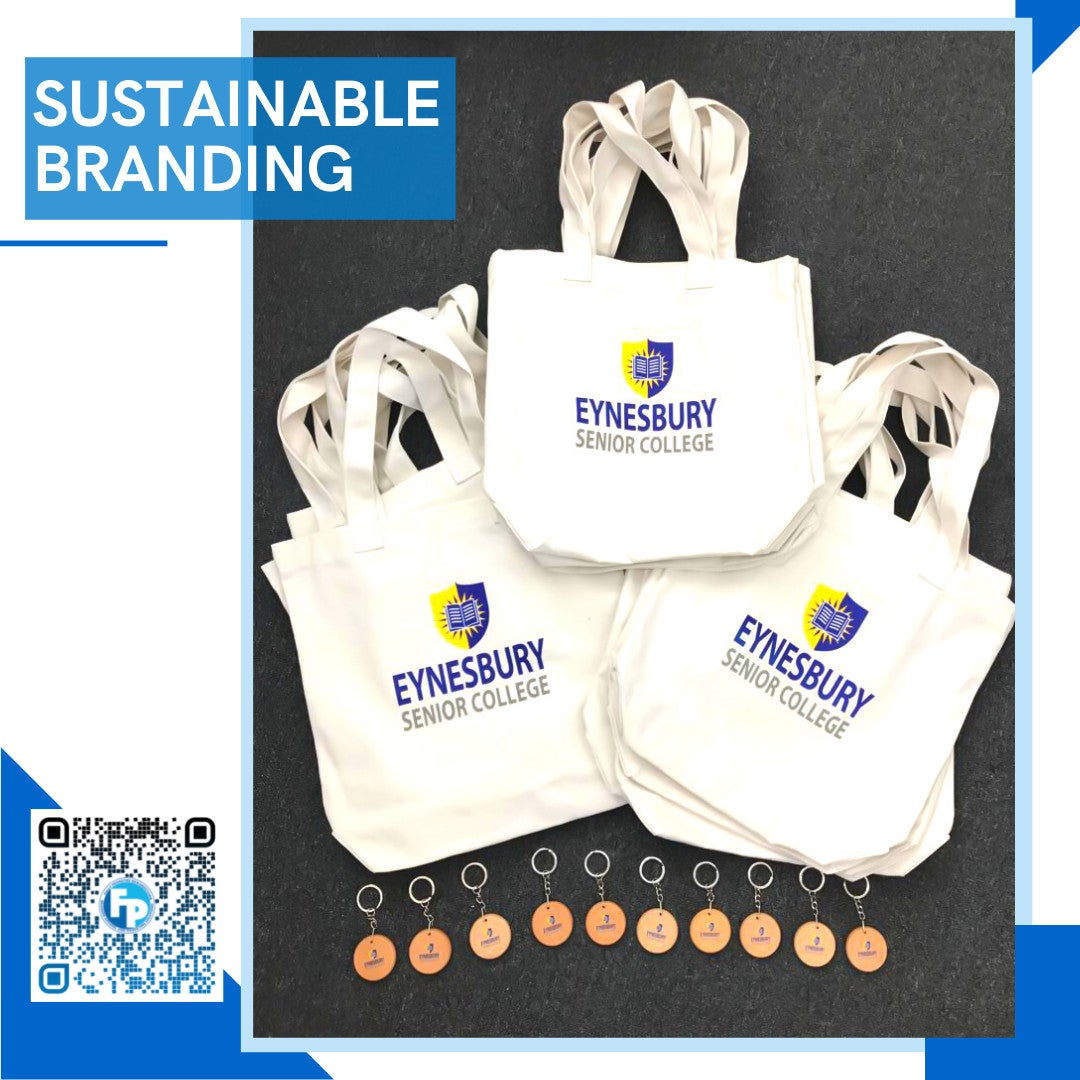 Eco-friendly products not only attract consumers to your brand but will also give more value to your brand.
1000's Merchandise Ideas - Fully Promoted Edwardstown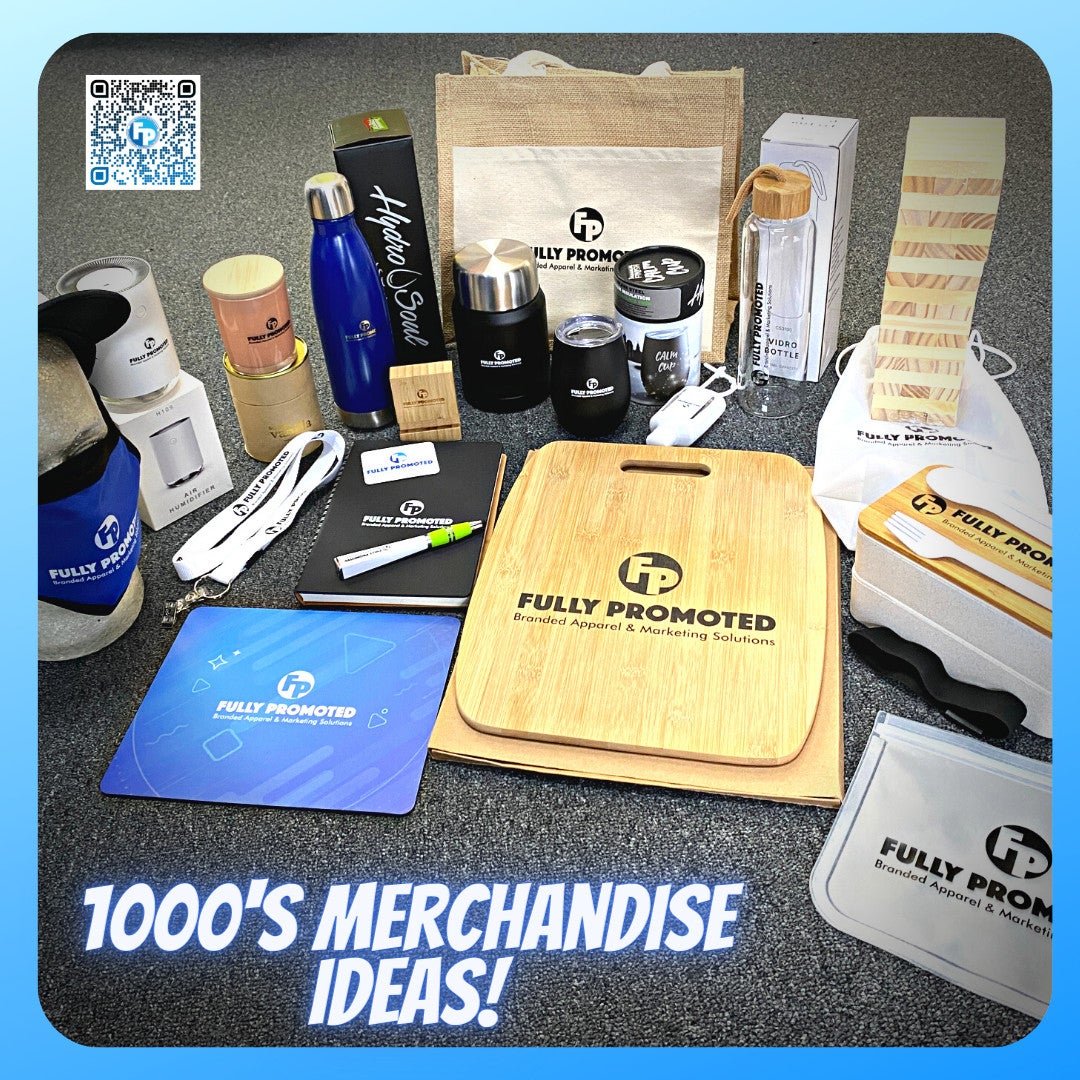 For brand new promotional ideas, look no further...
Are you after promotional products that guarantee maximum brand exposure and fantastic value for money?
we've got everything you could possibly need for your next campaign.
Utilising Promotional Products Can Increase Brand Awareness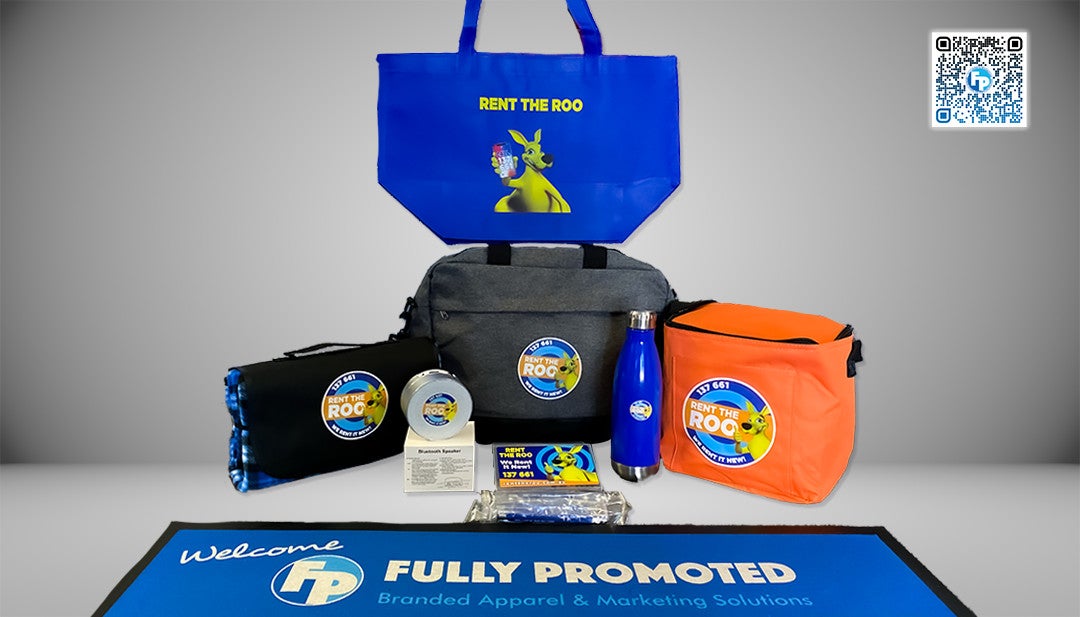 What a great way to promote your business and have people remember you!
Most businesses recognize that promotional products are great giveaways to say thank you to customers and promote their business. Yet many aren't using promotional products strategically, which means they may be missing out on some of the marketing benefits these products can bring.
Our top tips for utilising promotional products effectively are as below:
1- Choose wisely by keeping your target audience in mind
2- Be Unique and Stand Out and Be Memorable
3- Select Durable and good quality products
No matter how you decide to use promotional products in your marketing efforts, make sure that you take time at the end of the campaign to track their effectiveness. Did your clients like the gifts? Did you get the exposure that you anticipated? Most Important check your client retention.
With the right choice and proper strategy, using promotional products as a major part of marketing efforts can be very effective both in driving sales and creating brand awareness and engagement.
We'd love to help you find the right promotional product to get you the brand recognition you deserve. Contact Us to book a strategy call for your unique business and its unique needs.
Wine Label Printing for Roseworthy Shiraz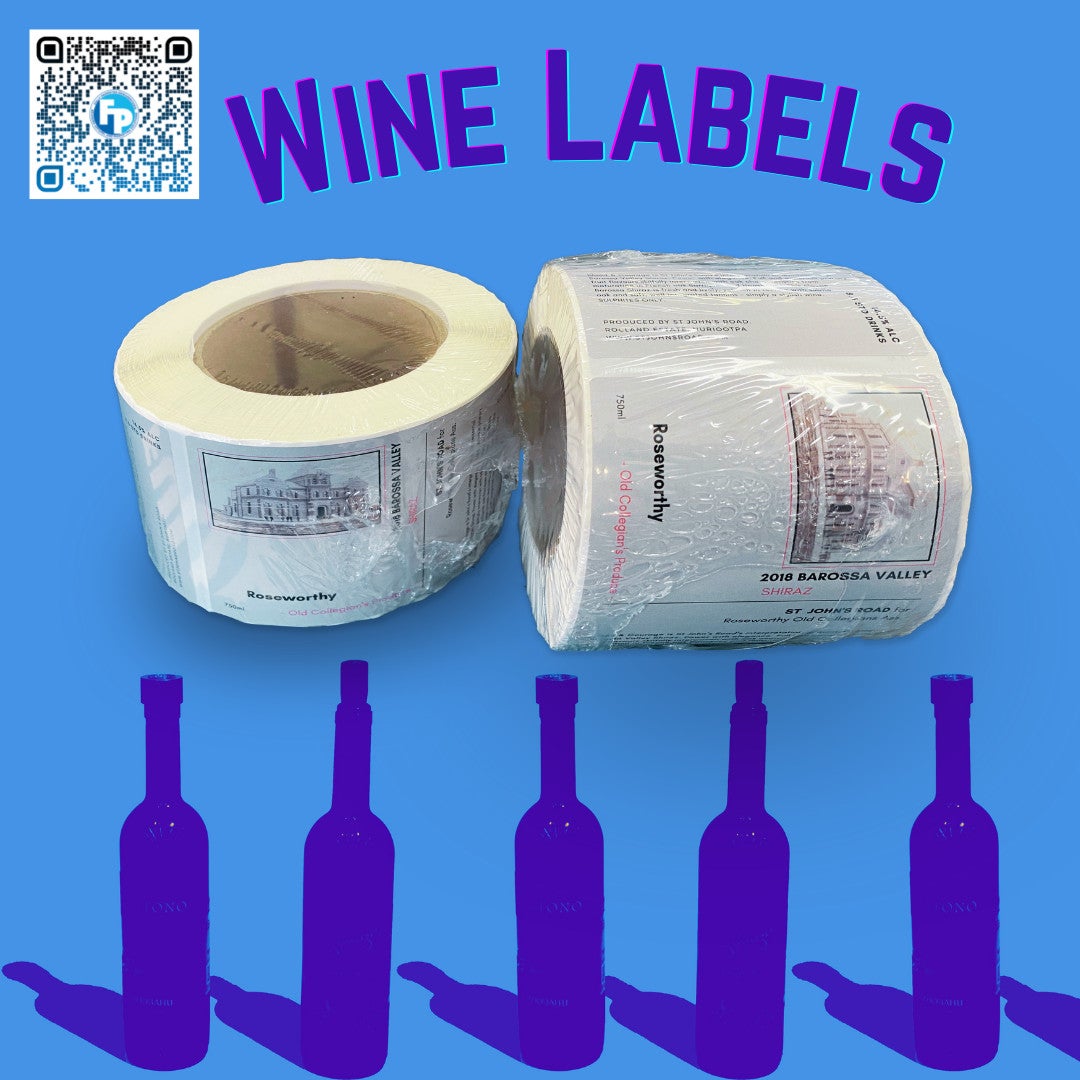 Got wine? What's a quality wine without a quality label? We have distinctive labels to make your product stand out.
Quality. Integrity. Value.
Branded Facemasks - Fully Promoted Edwardstown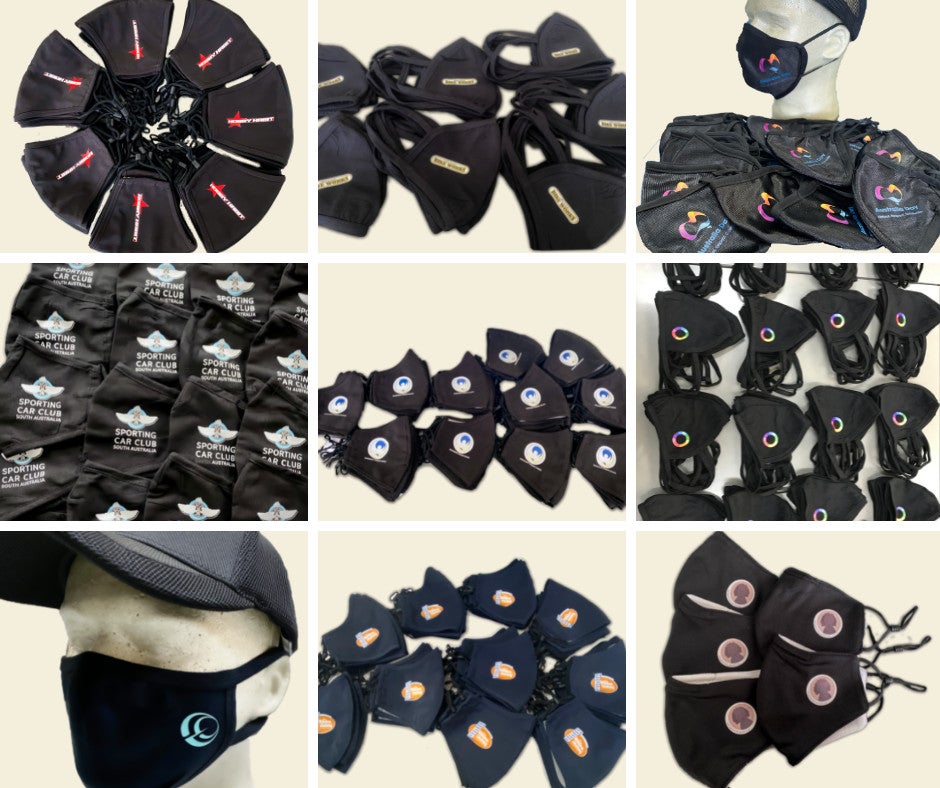 Custom Printed Polos and Face Masks - Fully Promoted edwardstown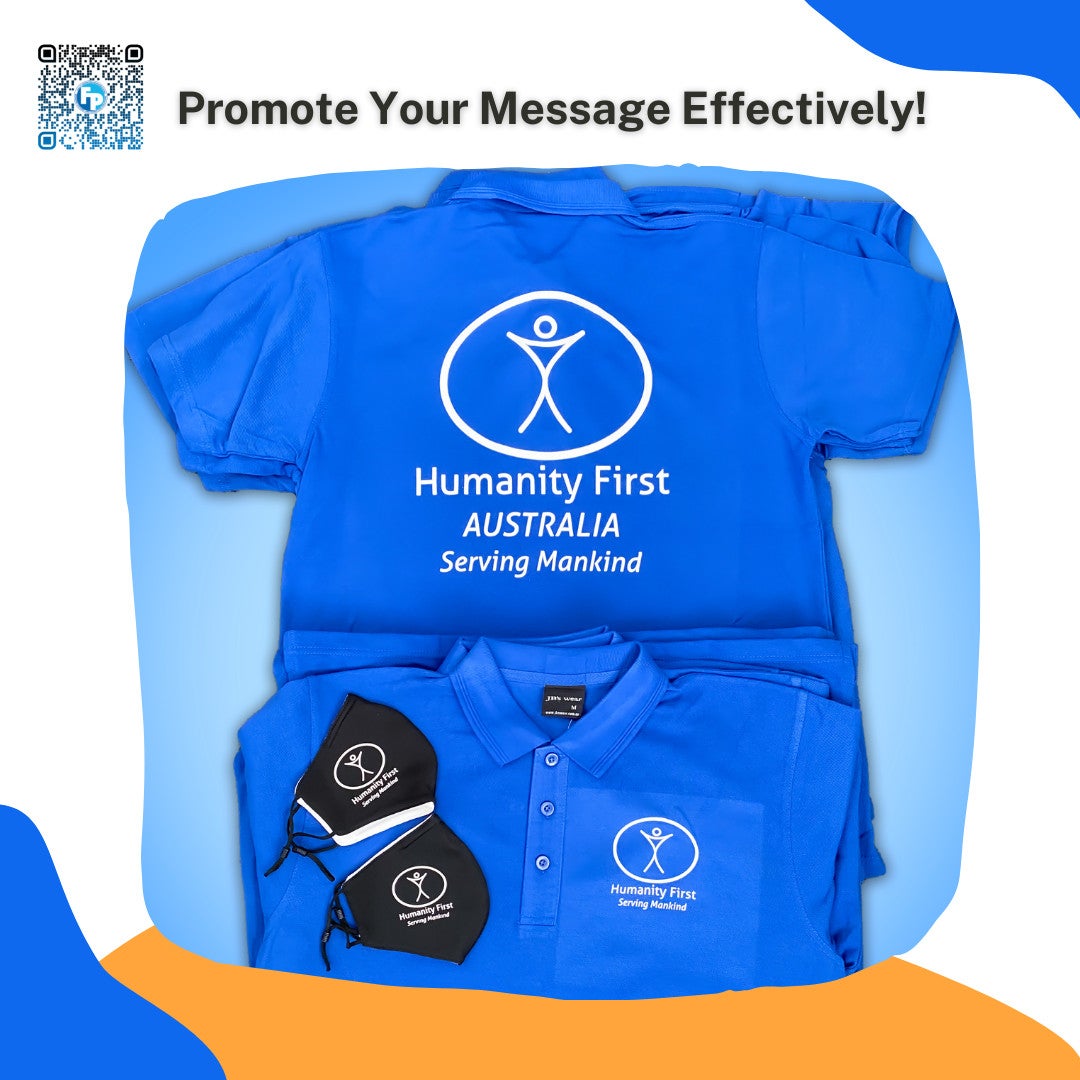 Custom printed shirts and Face masks are an effective way to promote the message for Any Charity or non for profit Organisations
BRAND IDENTITY-IVORY ROSE PHYSIOTHERAPY JUMPERS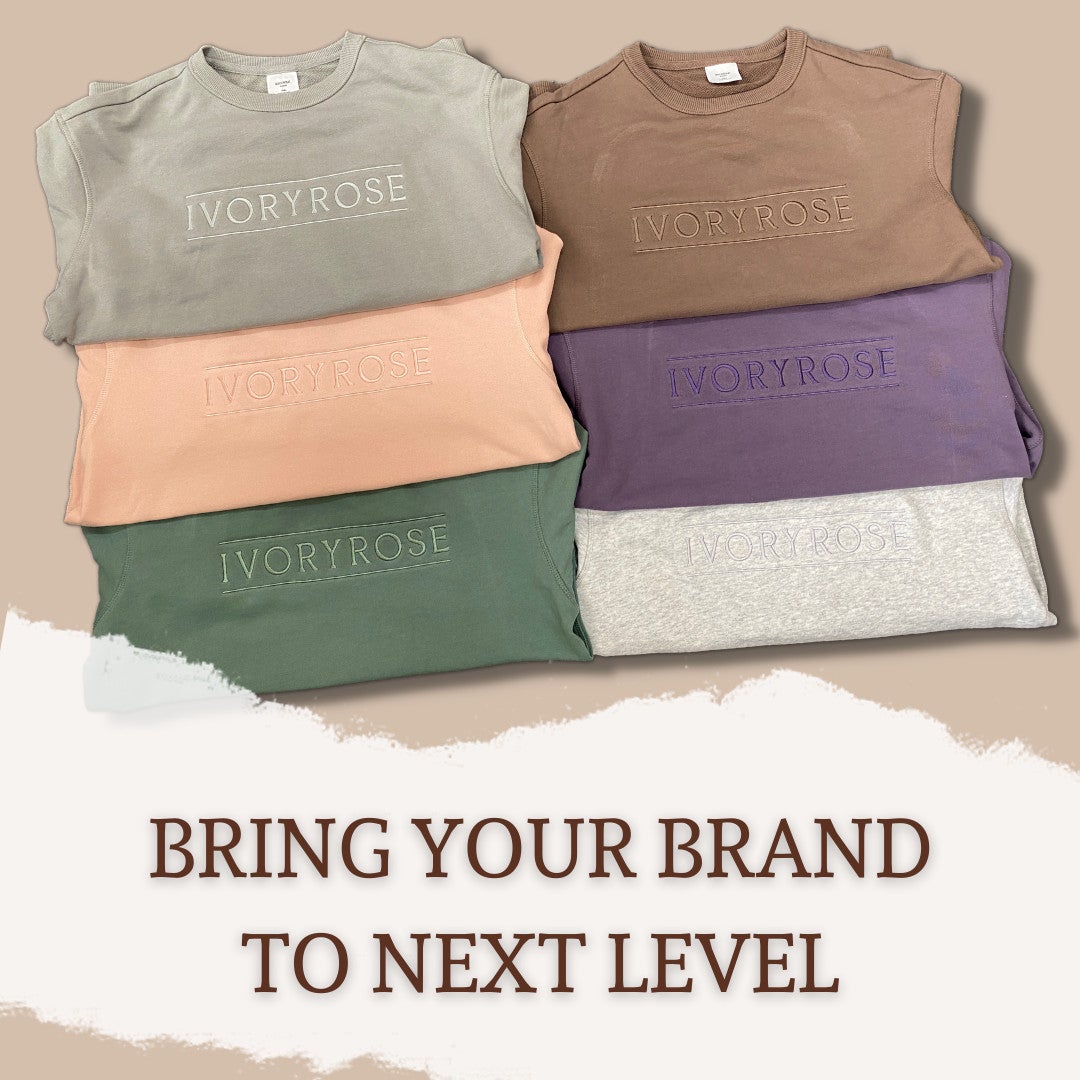 Case Study- Our work For Marion Council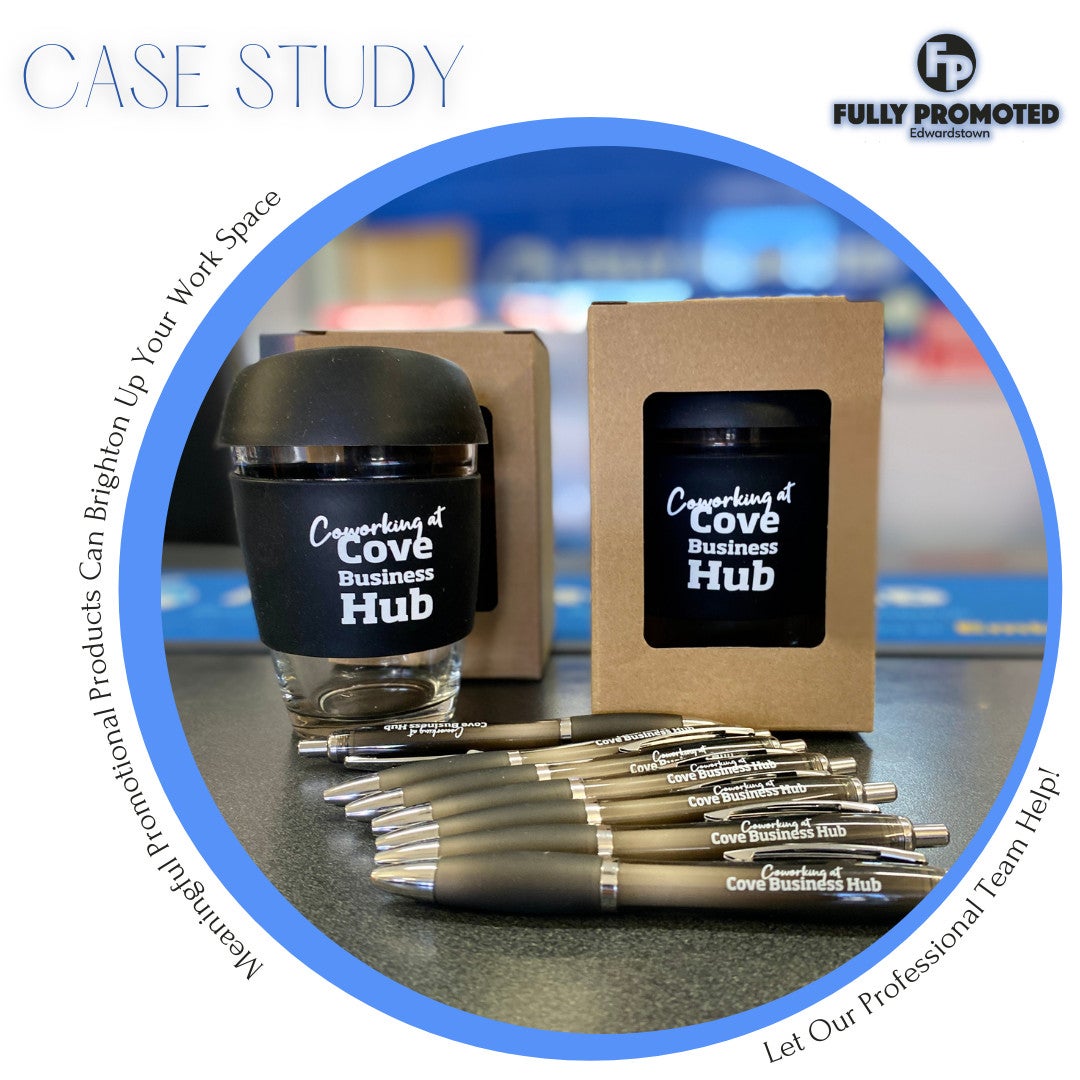 Our recent project, We worked on for the City of Marion, Provided Reusable Coffee Cups and Pens.
Helping them discovering meaningful products which will best represent the brand. Created exactly the look they want with perfect branding.
Custom Printed Face Mask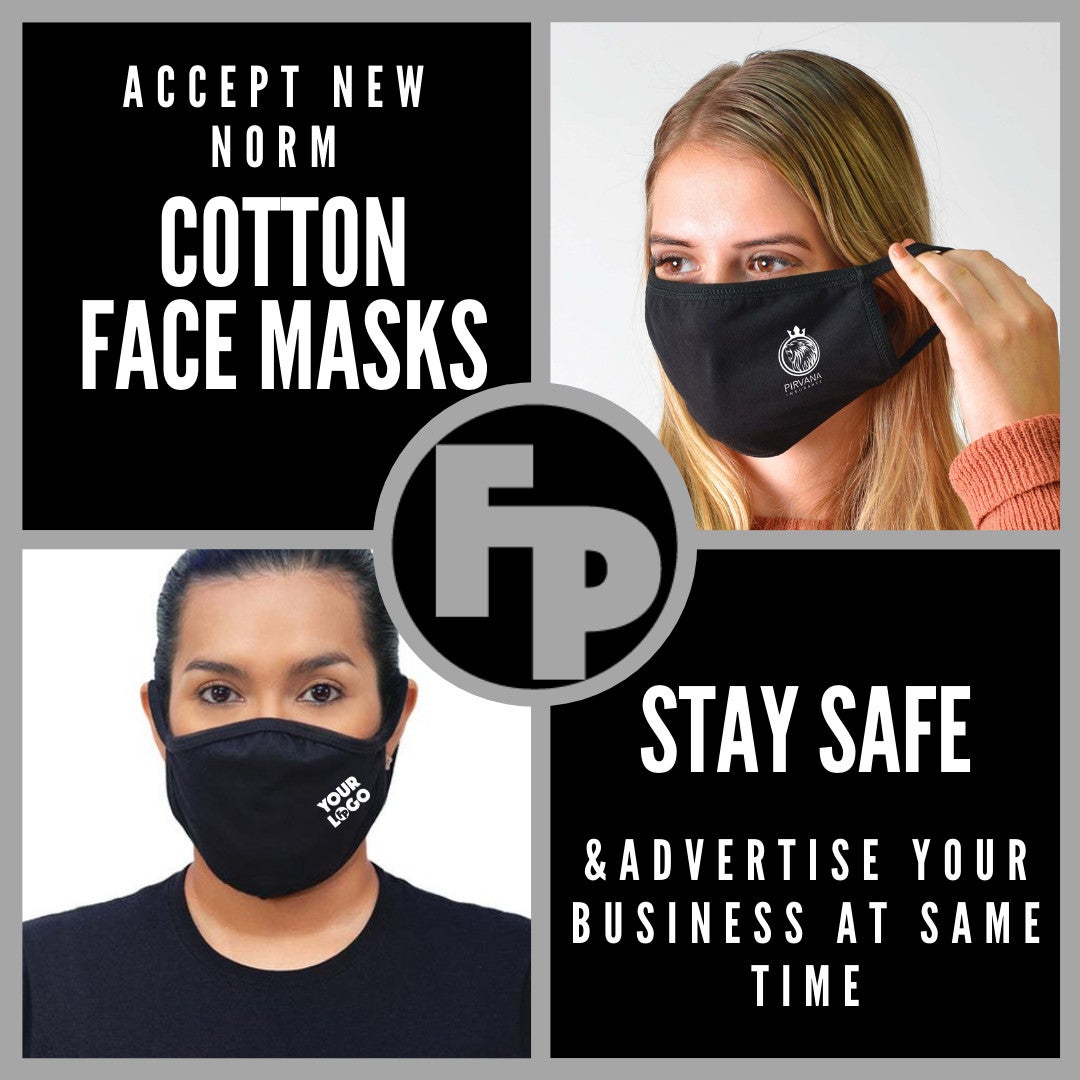 Let's keep you safe and increase your brand awareness

100% Rung Spun Cotton and can be branded with your logo or Business logo on one side and individual name on the other to ensure you are not mixing these up with other staff.
Multiple Position Embroidery on Workwear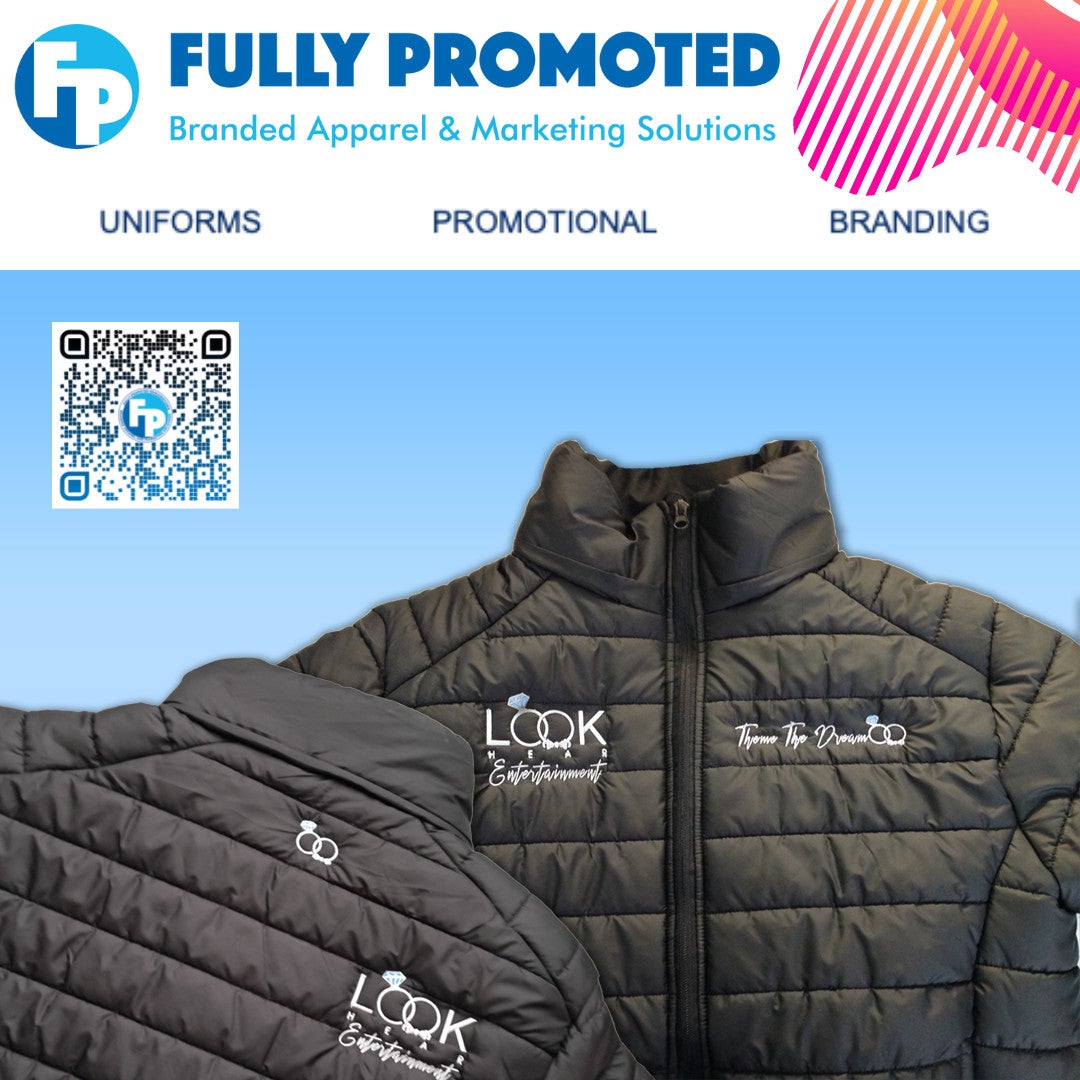 Embroidery is the perfect way to boost your brand exposure and bring your logo come to life.
Reversible Puffer Jacket - Both Side Embroidered for White Marquee Adelaide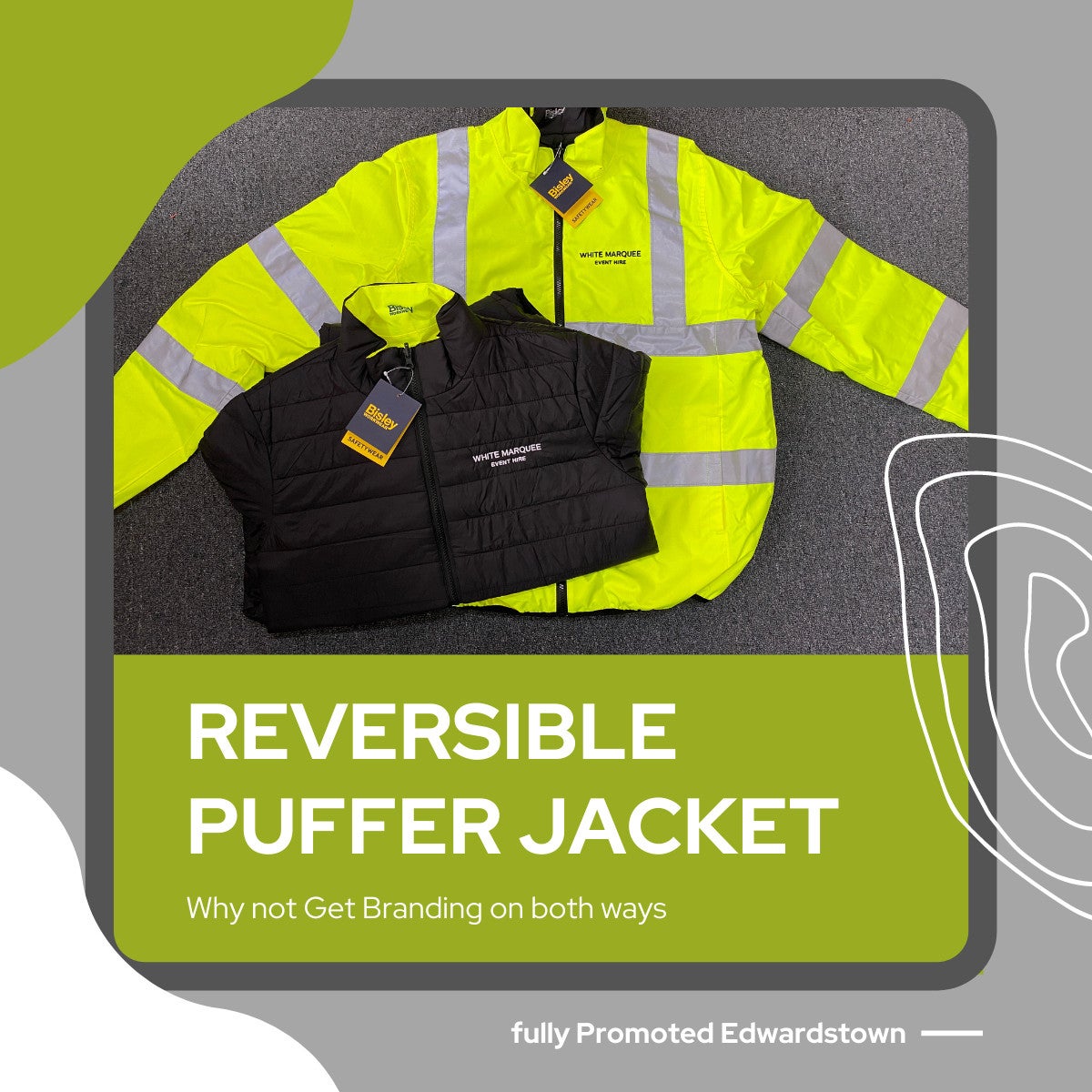 Give double exposure to your brand.
Embroidered workwear for Will Play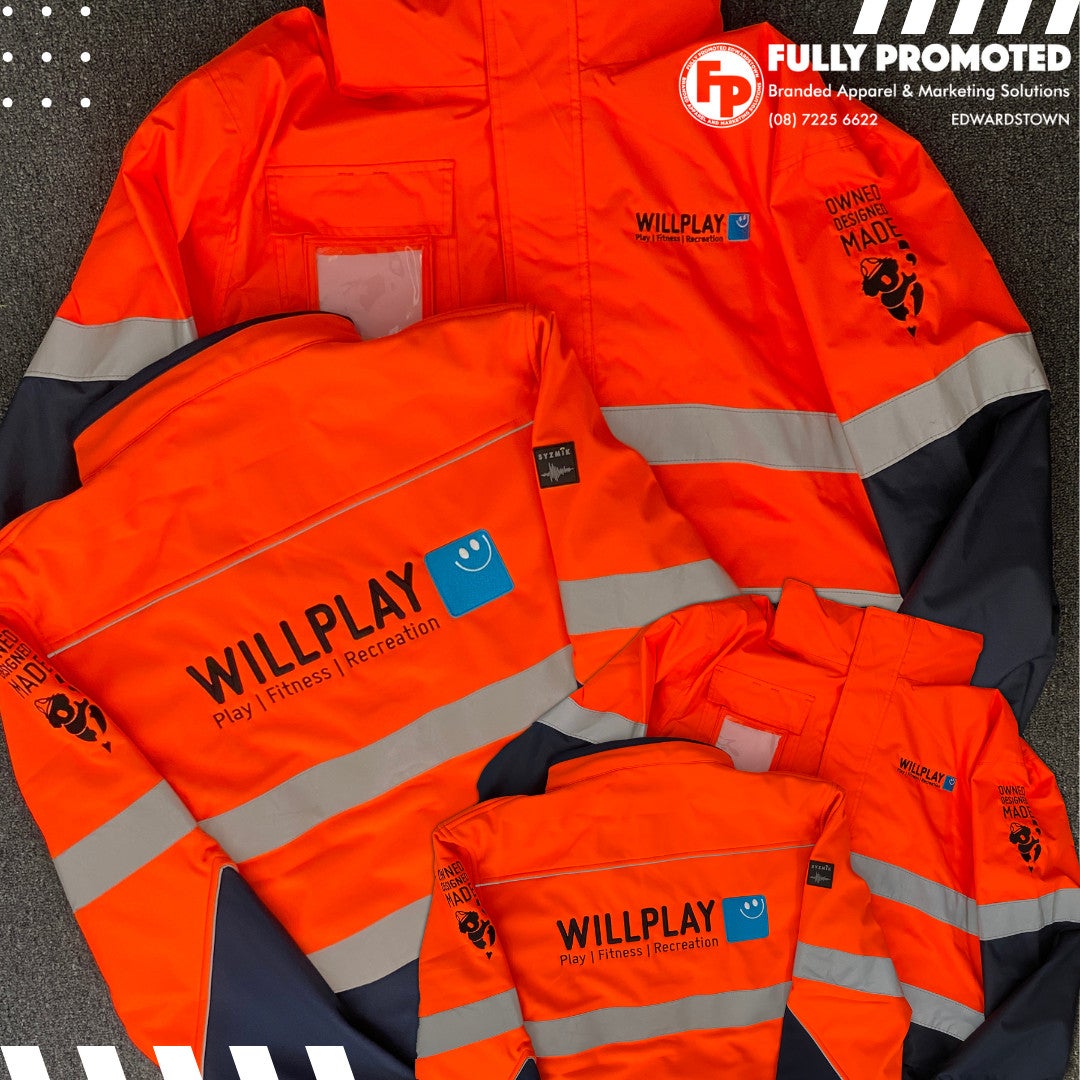 Custom Beanies - EOFY Promotion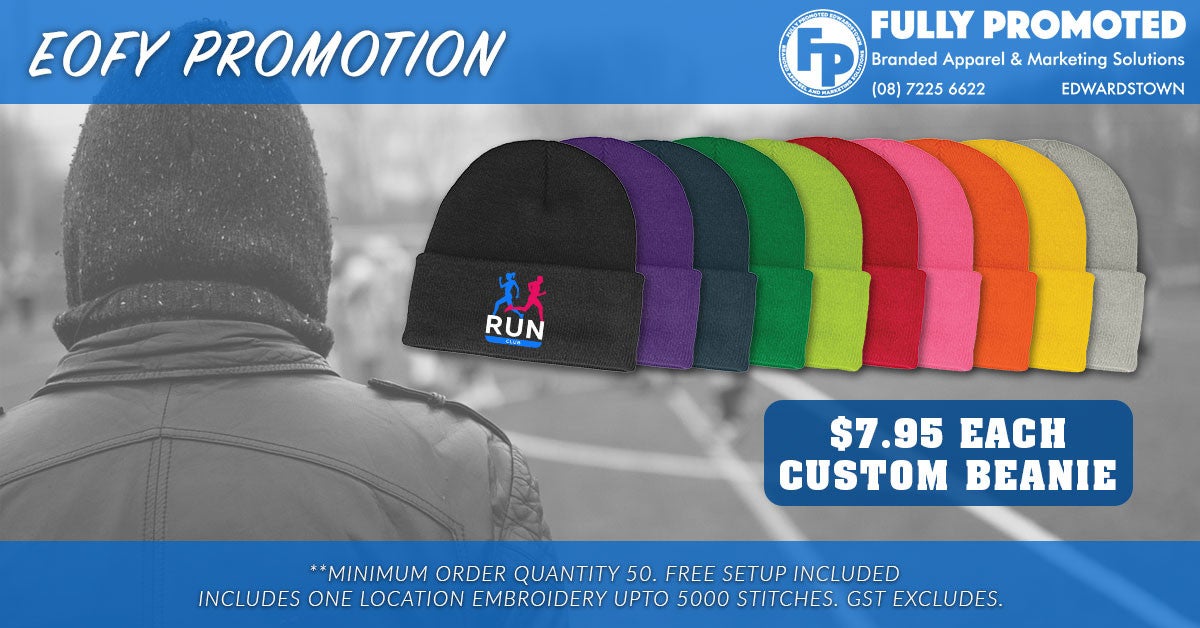 Corporate Wear for MLEI Consulting Engineers - Fully Promoted Edwardstown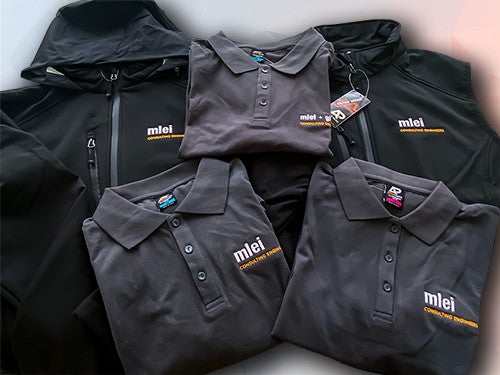 The purpose of branding is to create a distinct and lasting impression of a company.
Sublimated TeamWear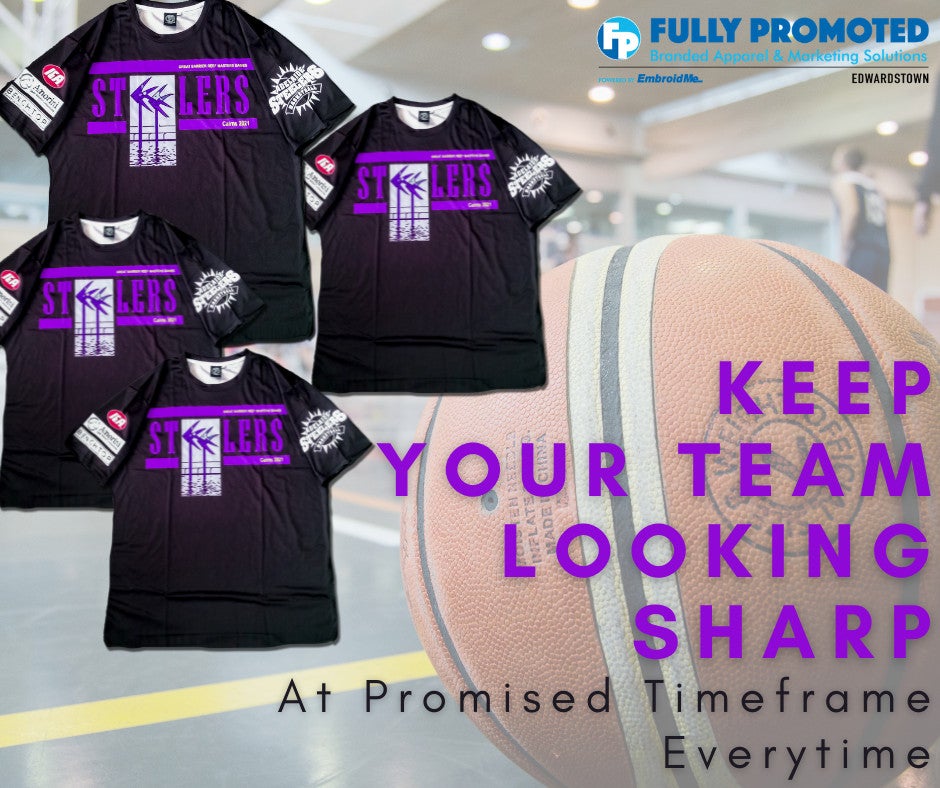 Need your Clubwear within a promised time frame
If Yes, Don't go anywhere else
Merchandise for Events or Conferences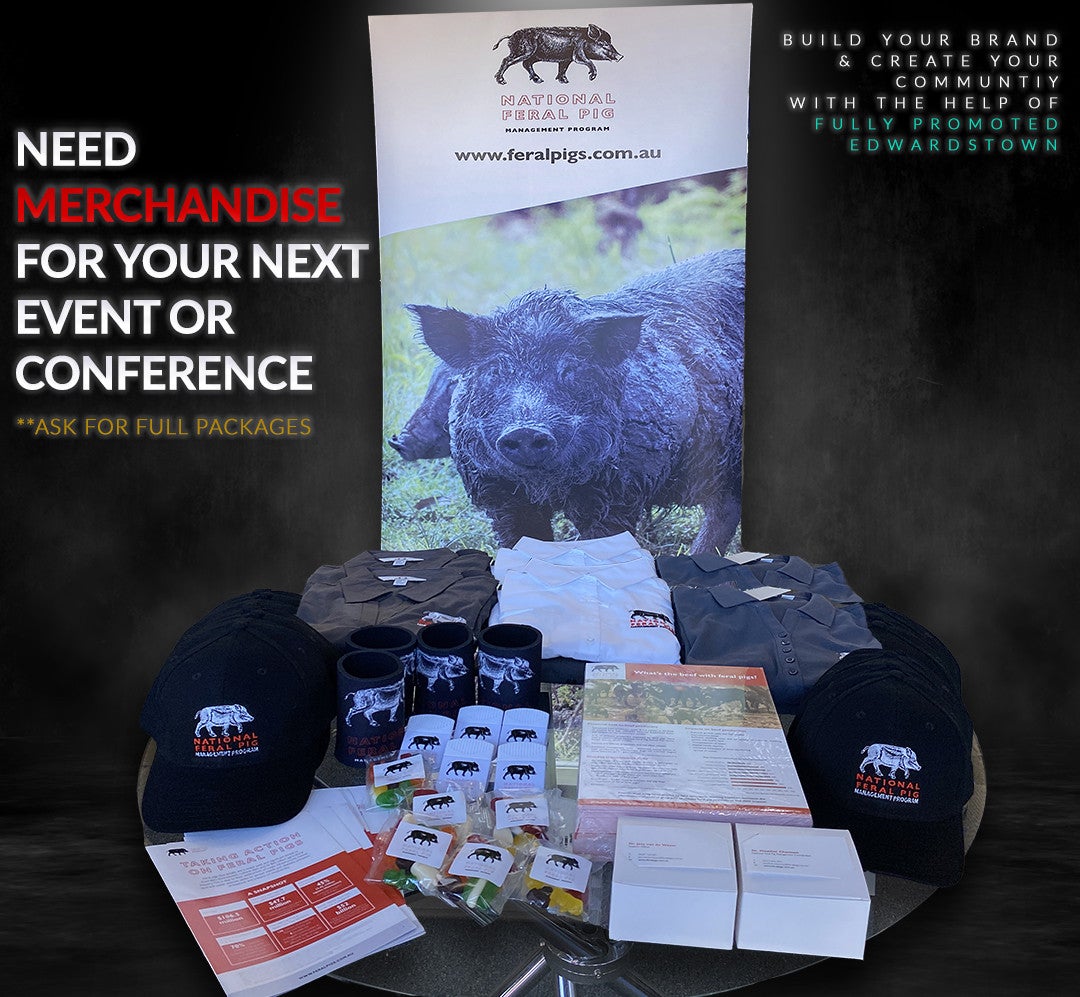 Now, we can proudly and confidently say that we can provide a full event package done and delivered within a week
Best of luck Australian Pork Company with their Beef Australia Rockhampton Conference 2021
Contact Us if you need any help with your upcoming event
250 caps & uniform with embroidery
500 pcs of Branded Mixed lollies
100 Stubbies
250 magnetic clips
1000 A4 Flyers Printed
500 A5 booklets Printed
1000 Business Cards Printed
Pull Up Banner
Rotary District 9510 Conference - Satchel Bags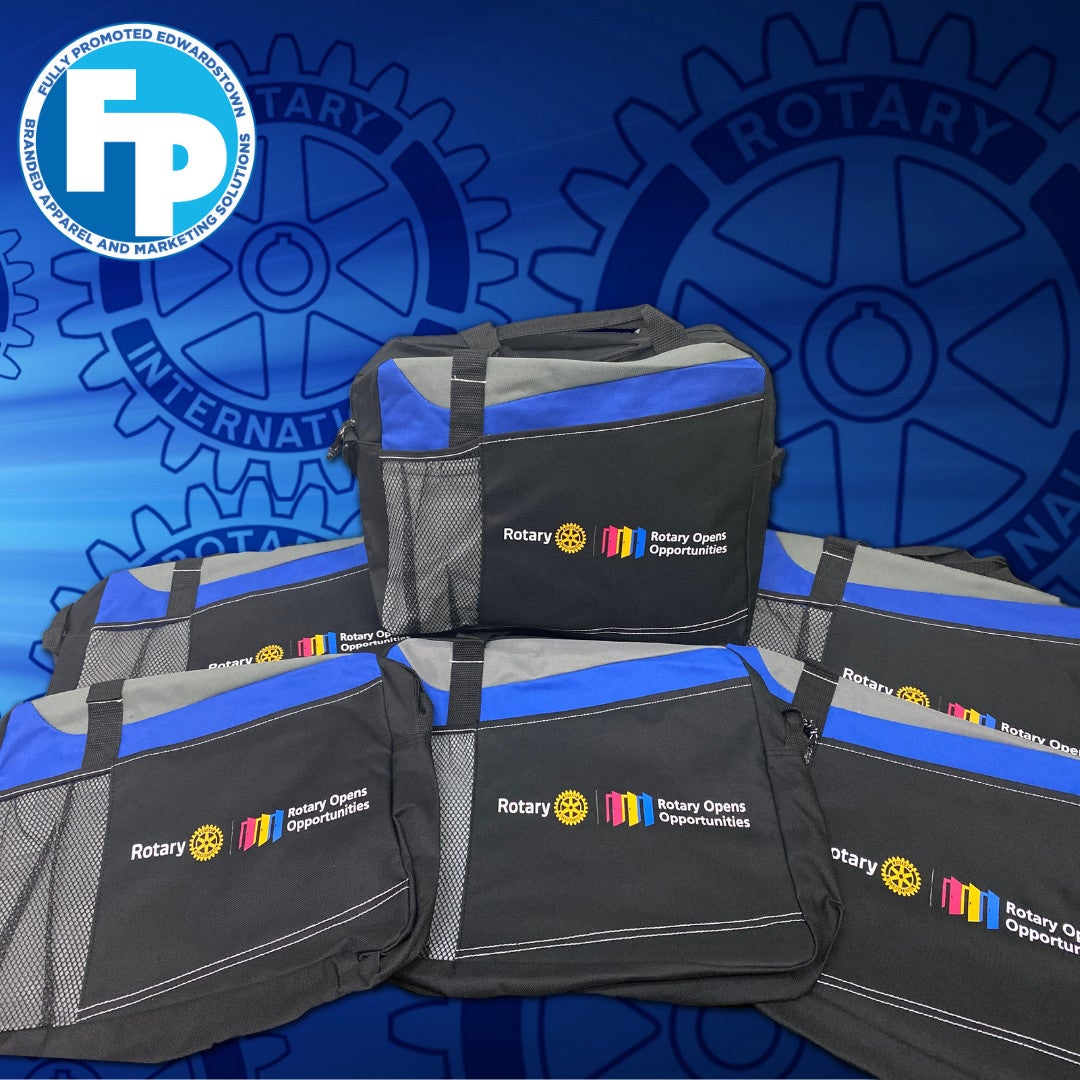 Fully Promoted Edwardstown honoured to do work for the people who are doing life-changing things in our world
Free Bisley Pack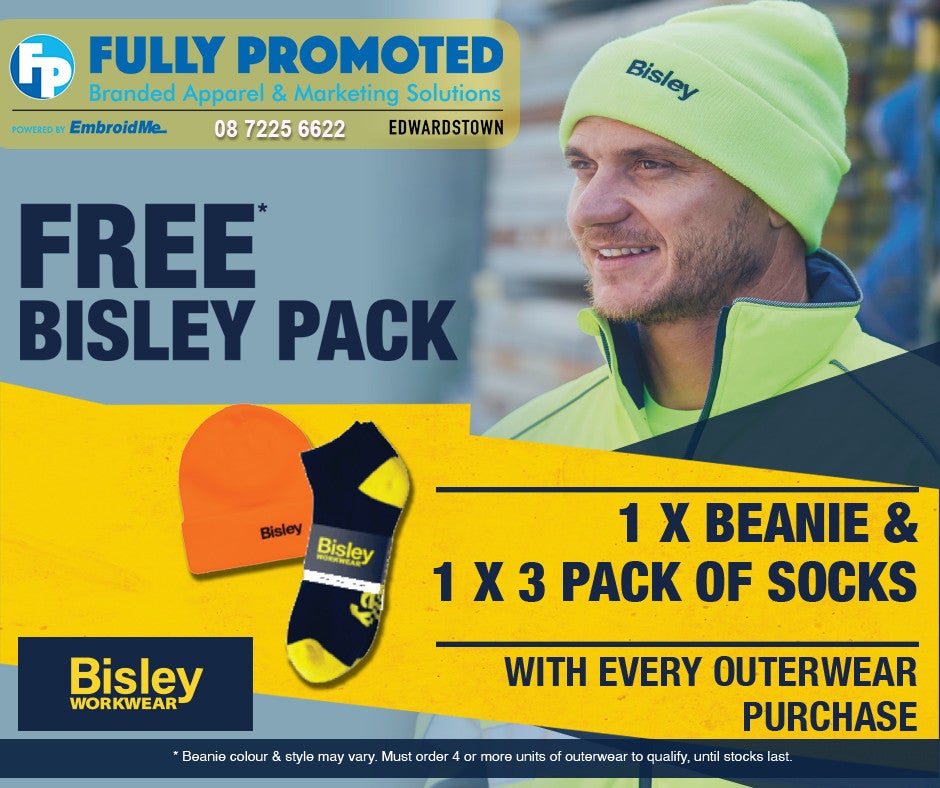 Gift with Bisley Purchase
Free Bisley Winter Warmer Pack
(beanie + sock pack )
Don't wait, Order Now!!
Trade Show/Expo Essentials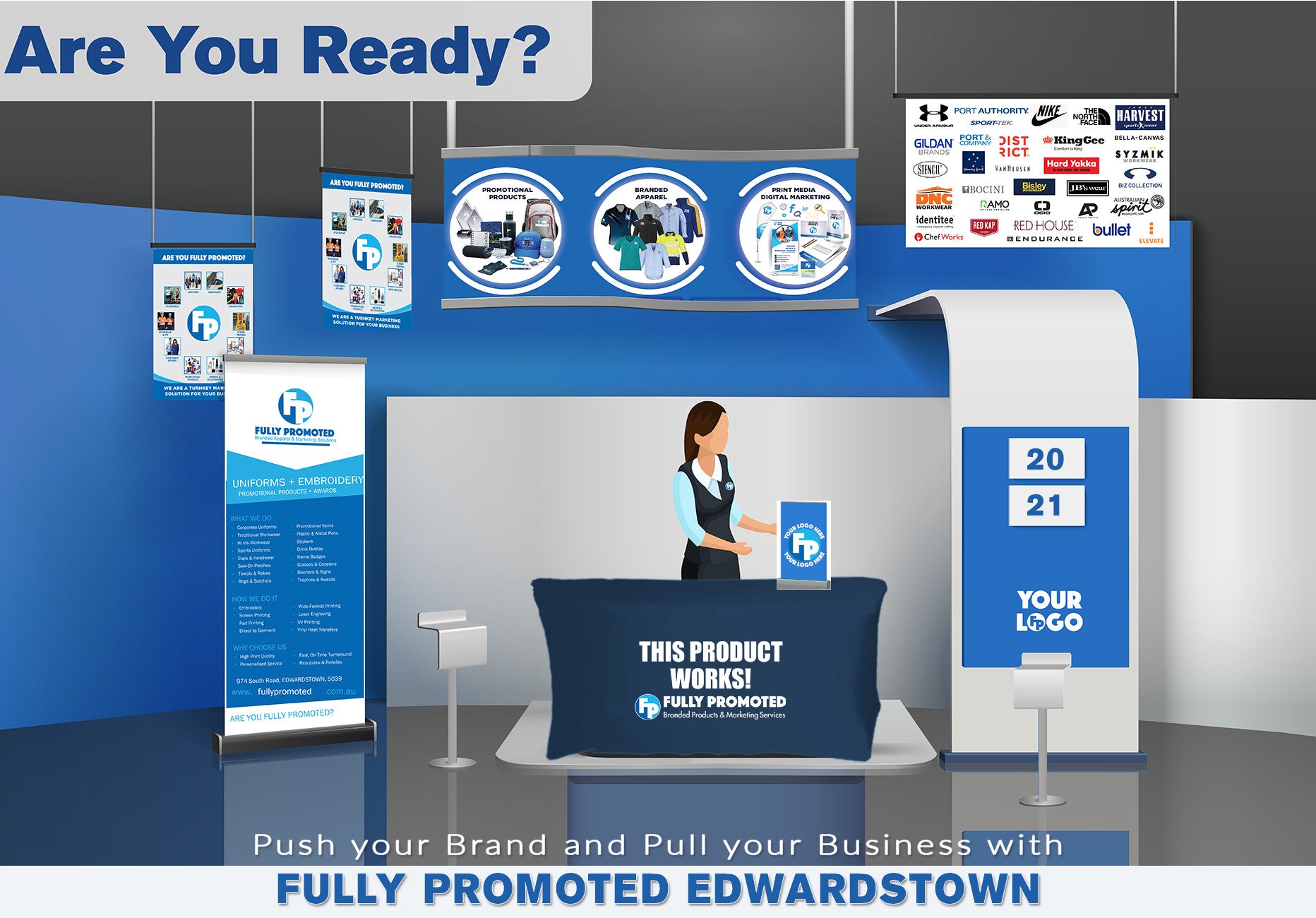 Make your brand stand out with colourful signage and promos that potential clients will use time and time again
Marketing Ideas to Stay Connected to Clients In 2021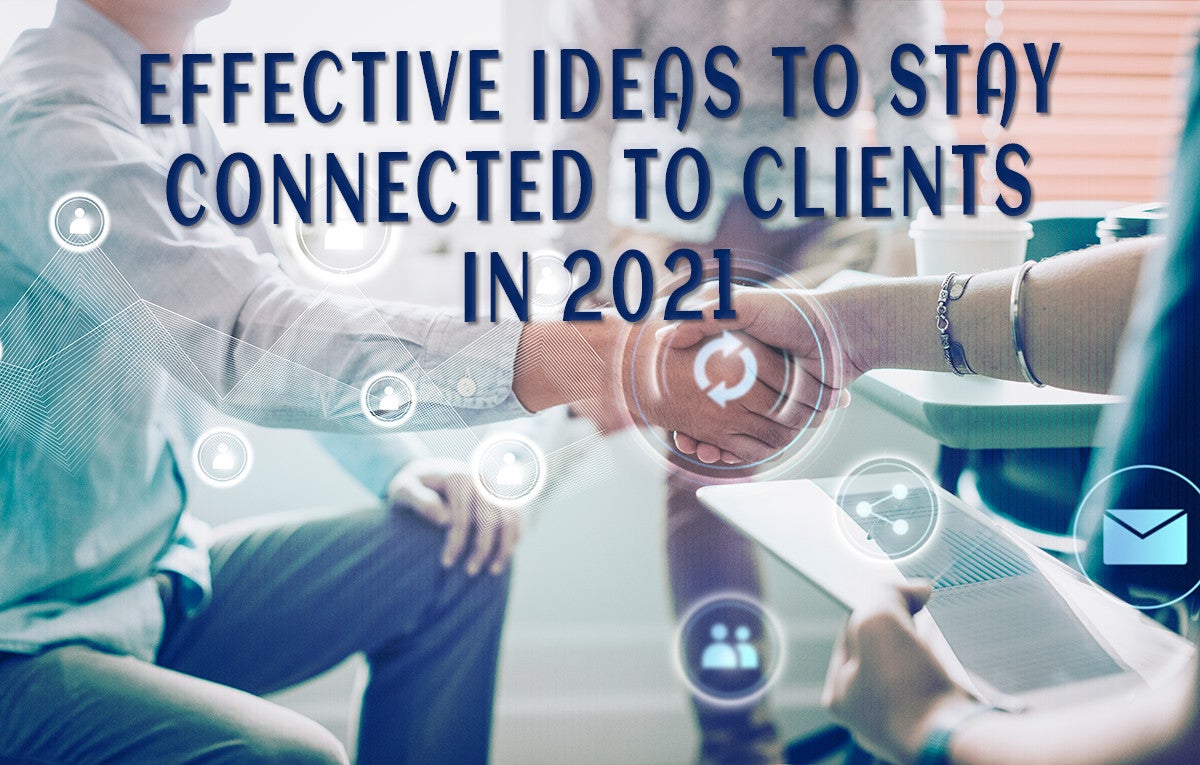 Your customers drive your business, which is why it's so important to note how they interact with your brand. Don't just reach out to them when you want their business; find ways to continuously show them you care.

1- Maintain Customer Relations:
Stay connected to your customers even if you can't be there in person. Answer customer's questions with care and respect. If your customers are happy, your business will continue to develop. Building lasting relationships with your clients will result in more business and referrals down the line!

2- Face to Face Interaction:
The importance of real conversations, in real-time and real rooms, should never be underestimated. But always use a customer's preferred method of communication to maintain a positive relationship.

3- Never Neglect The Power of Social Media
Customers are constantly reviewing and talking about brands on social media, and there is a good chance your company will be the topic of discussion at one point or another.

4- Post Video
Not surprisingly, video is one of the most efficient ways to convey a message to your followers. Whatever platforms you use, posting videos is a sure trick to increasing your overall engagement.

5- Use Marketing Tools to Automate
Don't be afraid to automate some of your marketing activities. Delivering a successful marketing campaign (in addition to running a business) is a lot of work! There are plenty of tools out there that you can use to automate email campaigns, social media posting, and more.
Colour Run Essential!!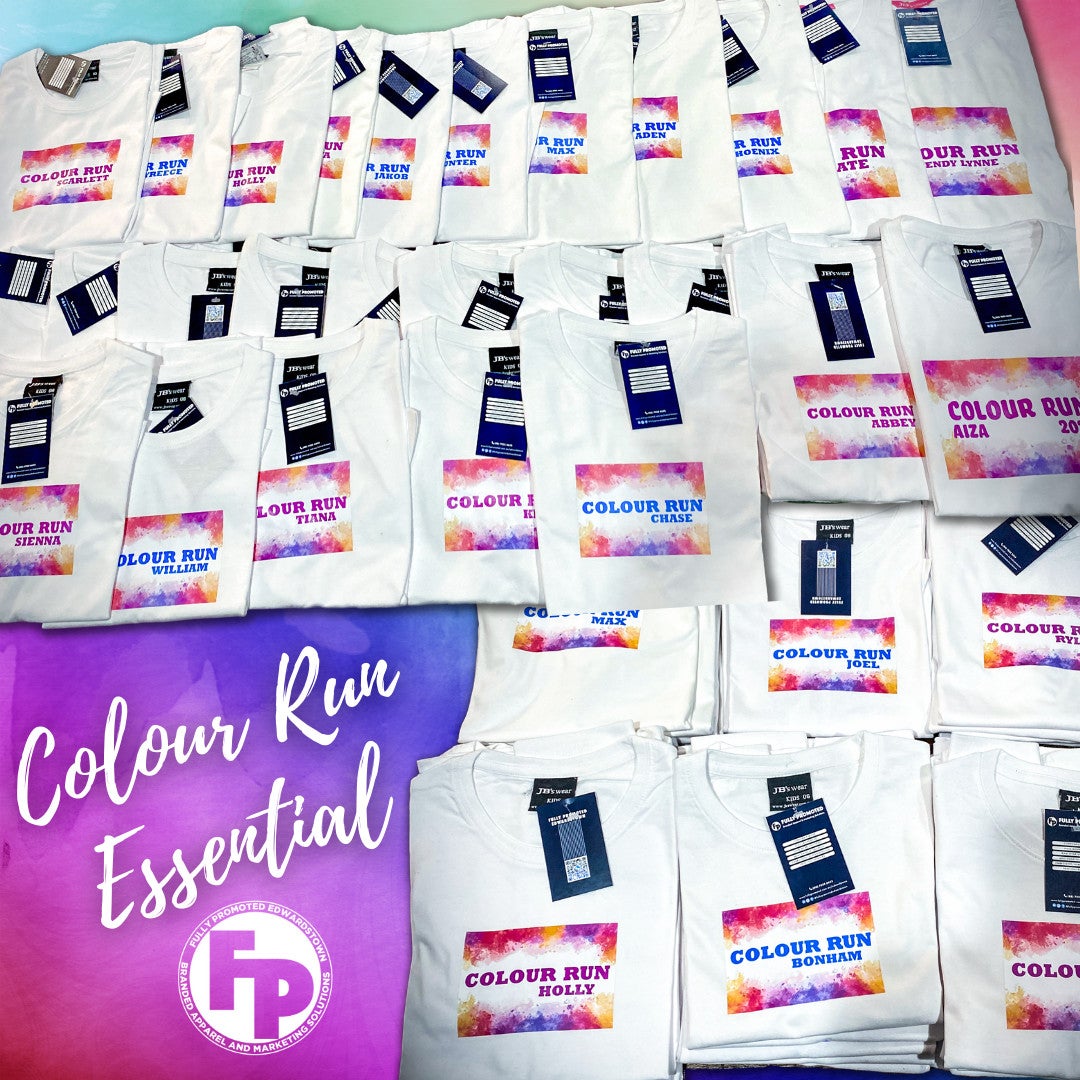 We offer hundreds of t-shirt and tank top styles in white
Send us your own logo right onto the shirt Or add your colour run team name or individual class student's name to the shirt for an even more personalized look
Add value to your brand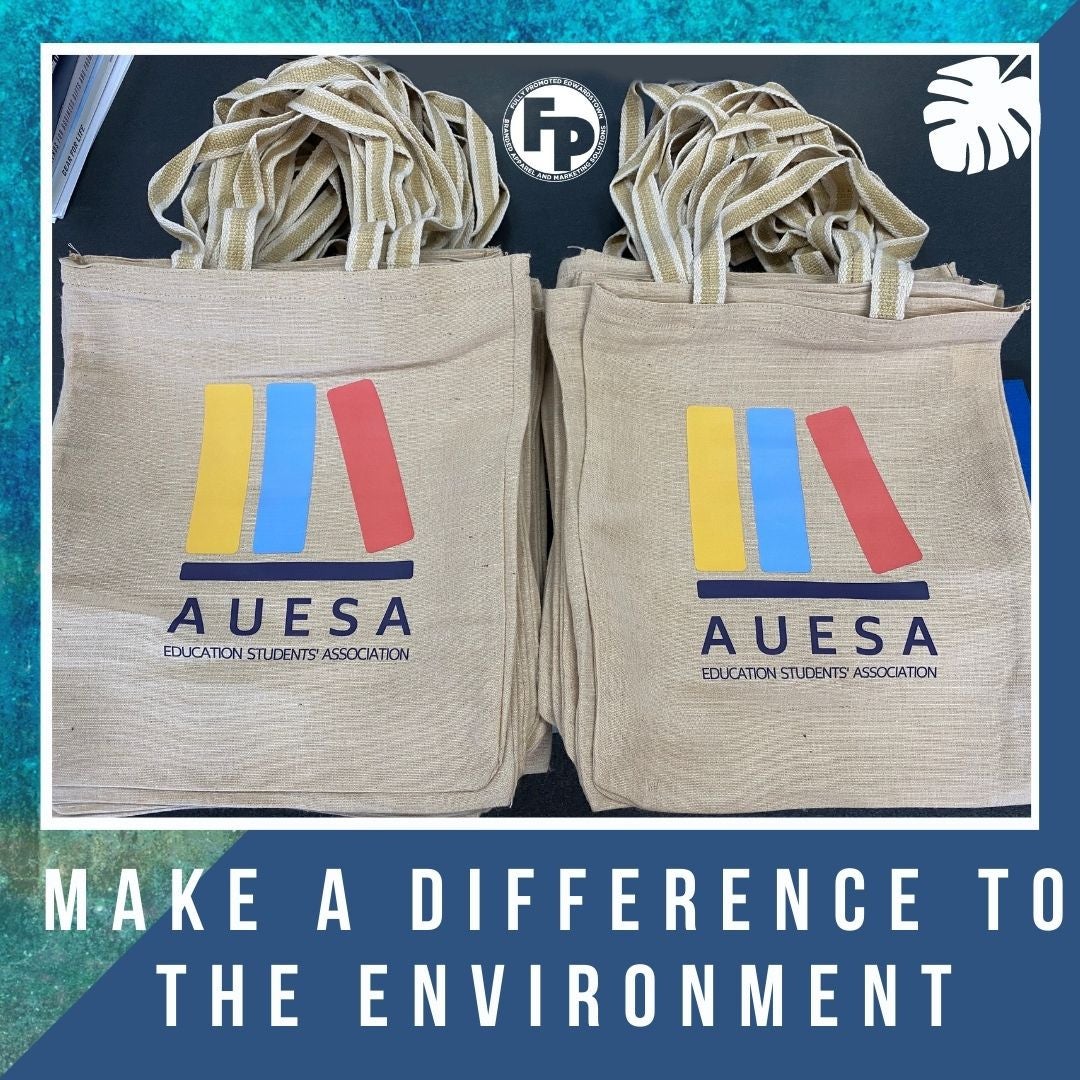 Engaging with your community can be a game-changer for any business.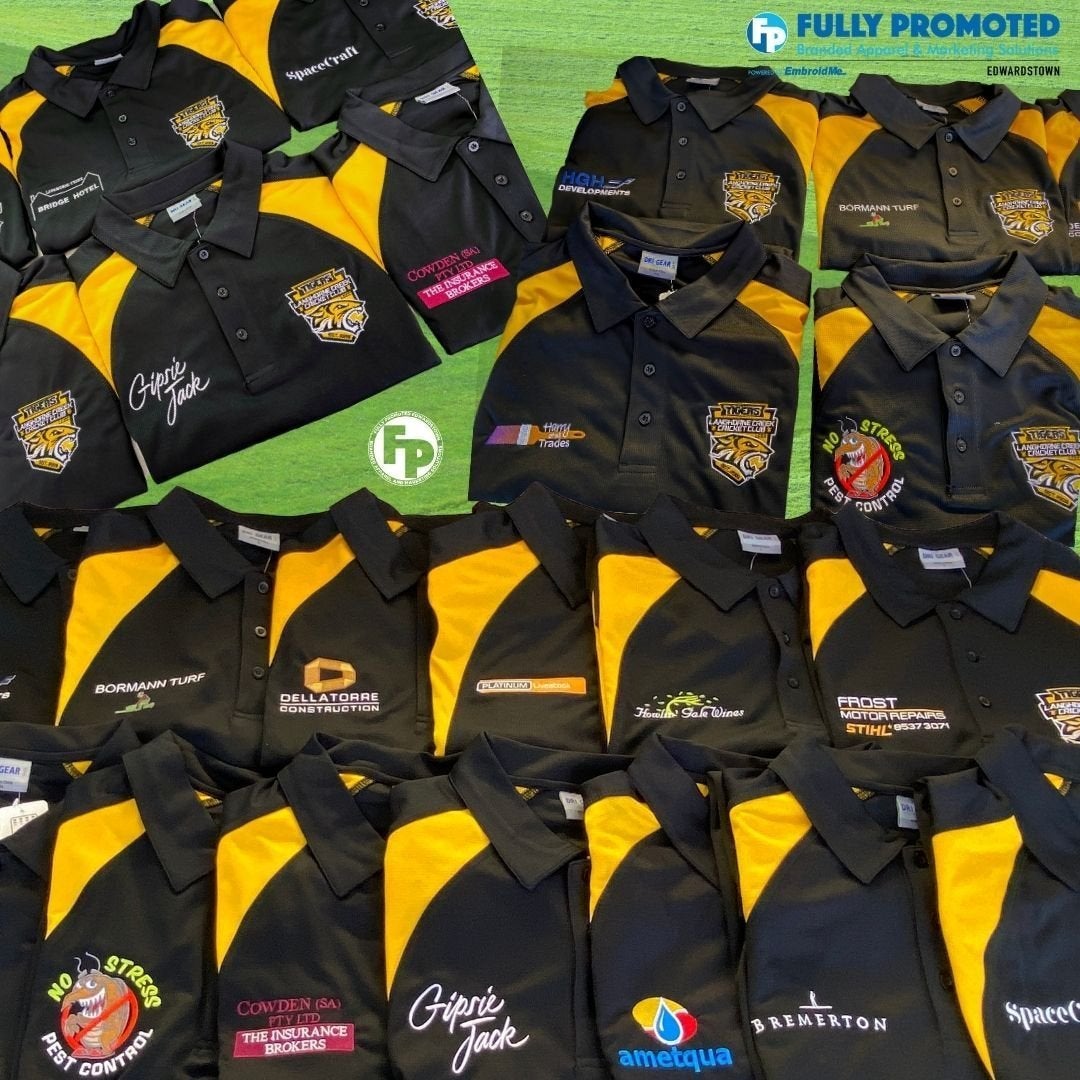 Serve with style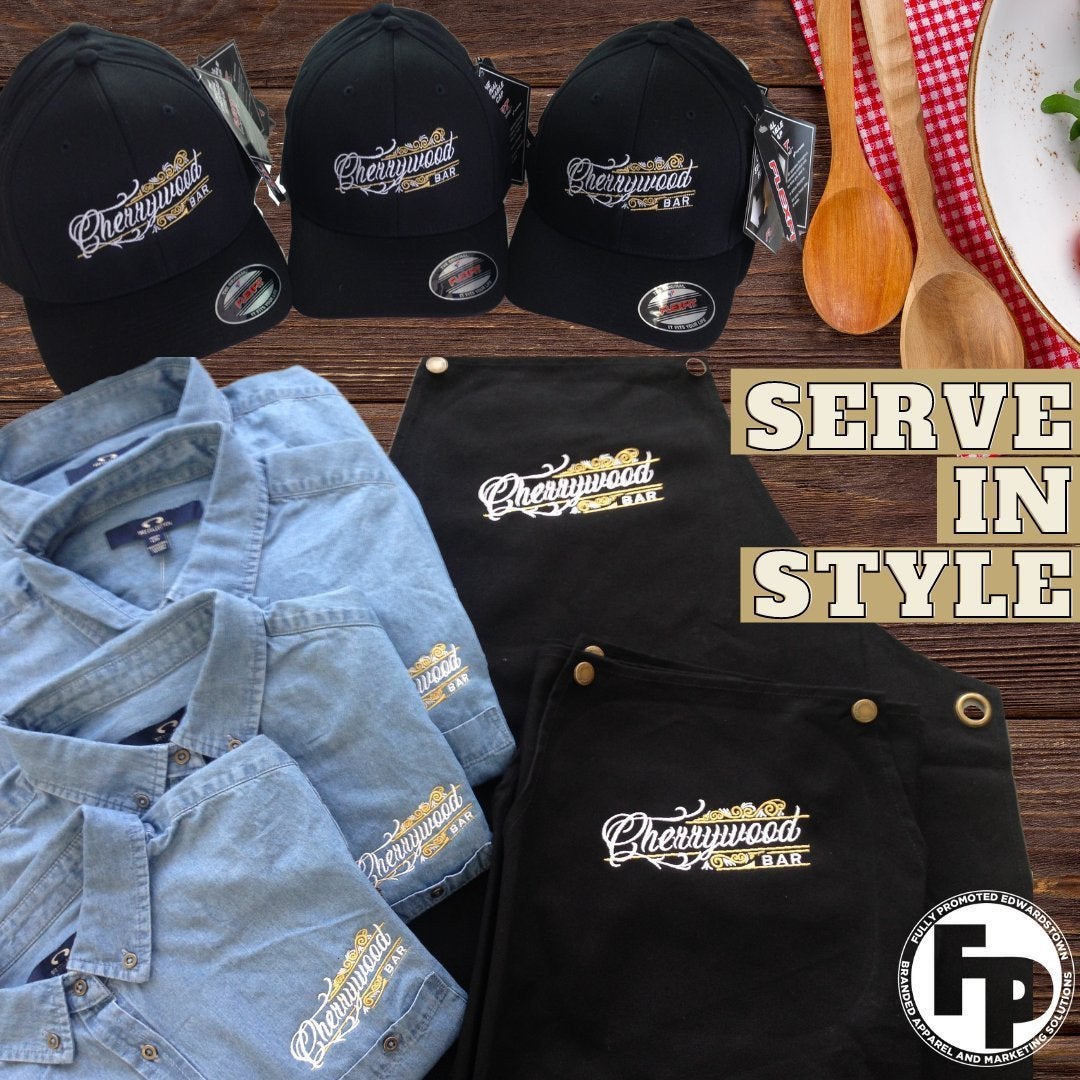 Promote your business with style
Uniform- Caps- Embroidery
Bulk Orders??? No Problem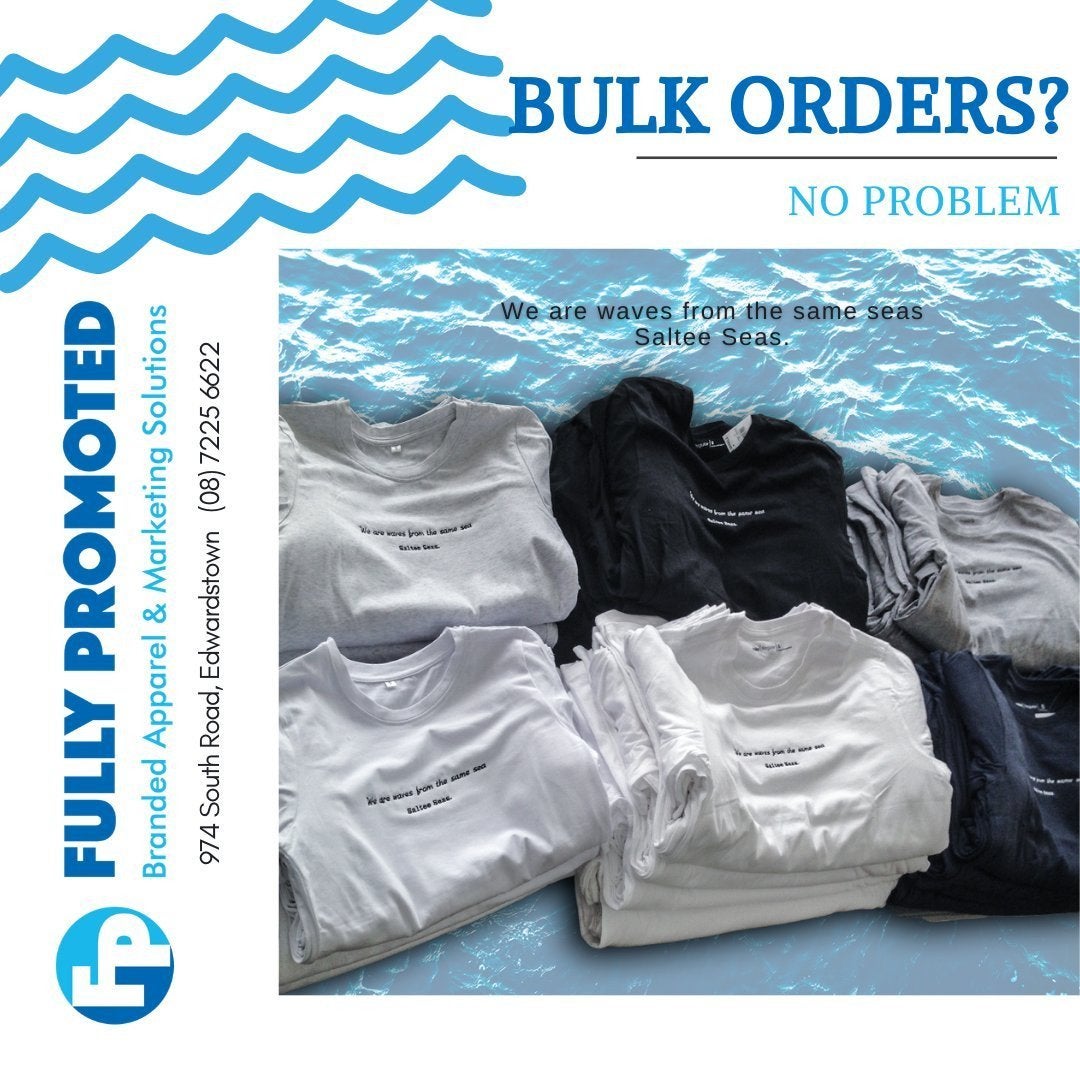 We are happy to cater to bulk orders for embroidery and Printing on time
Embroidered Aprons For MMR Winners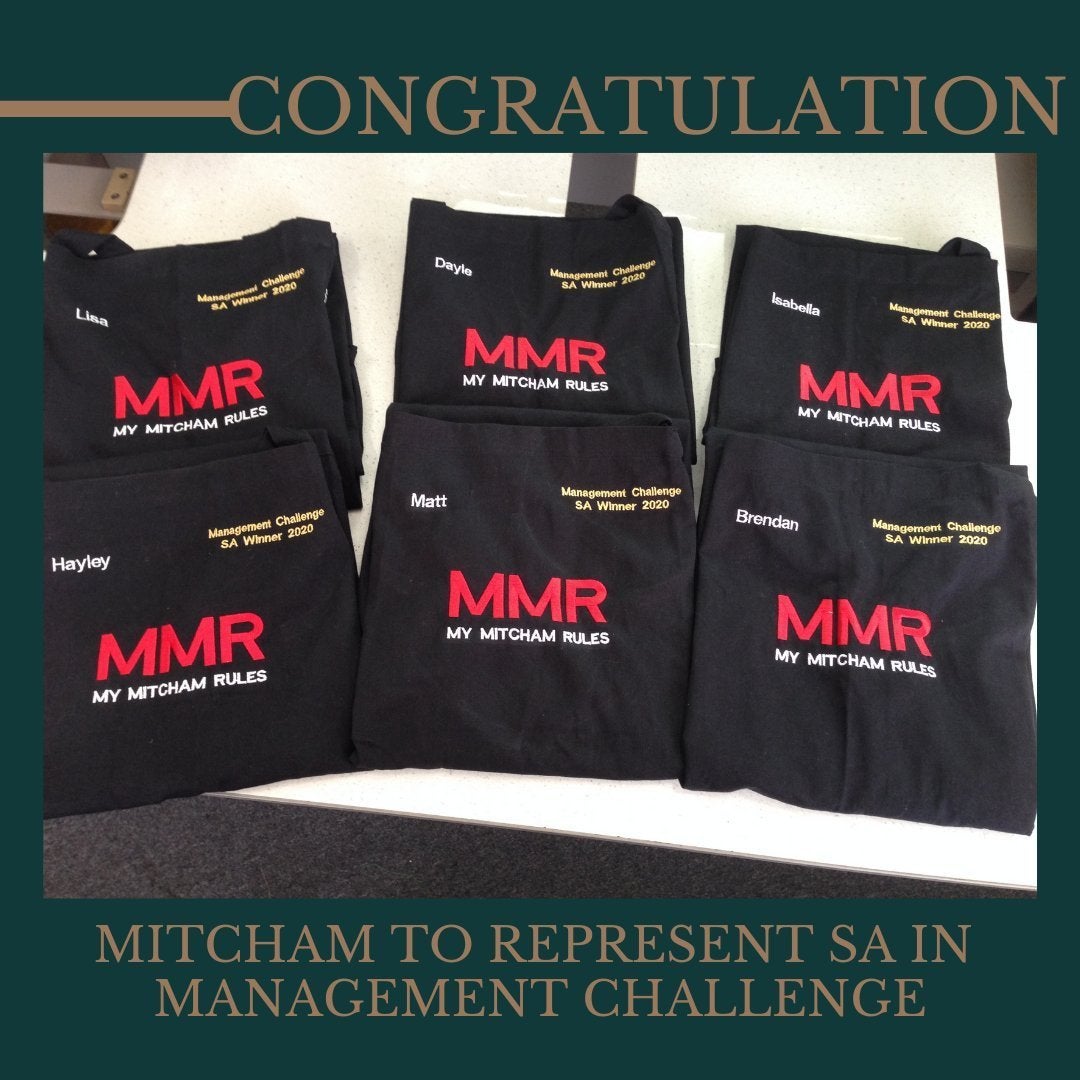 Perfect Crisp Printing and In-house Logo Design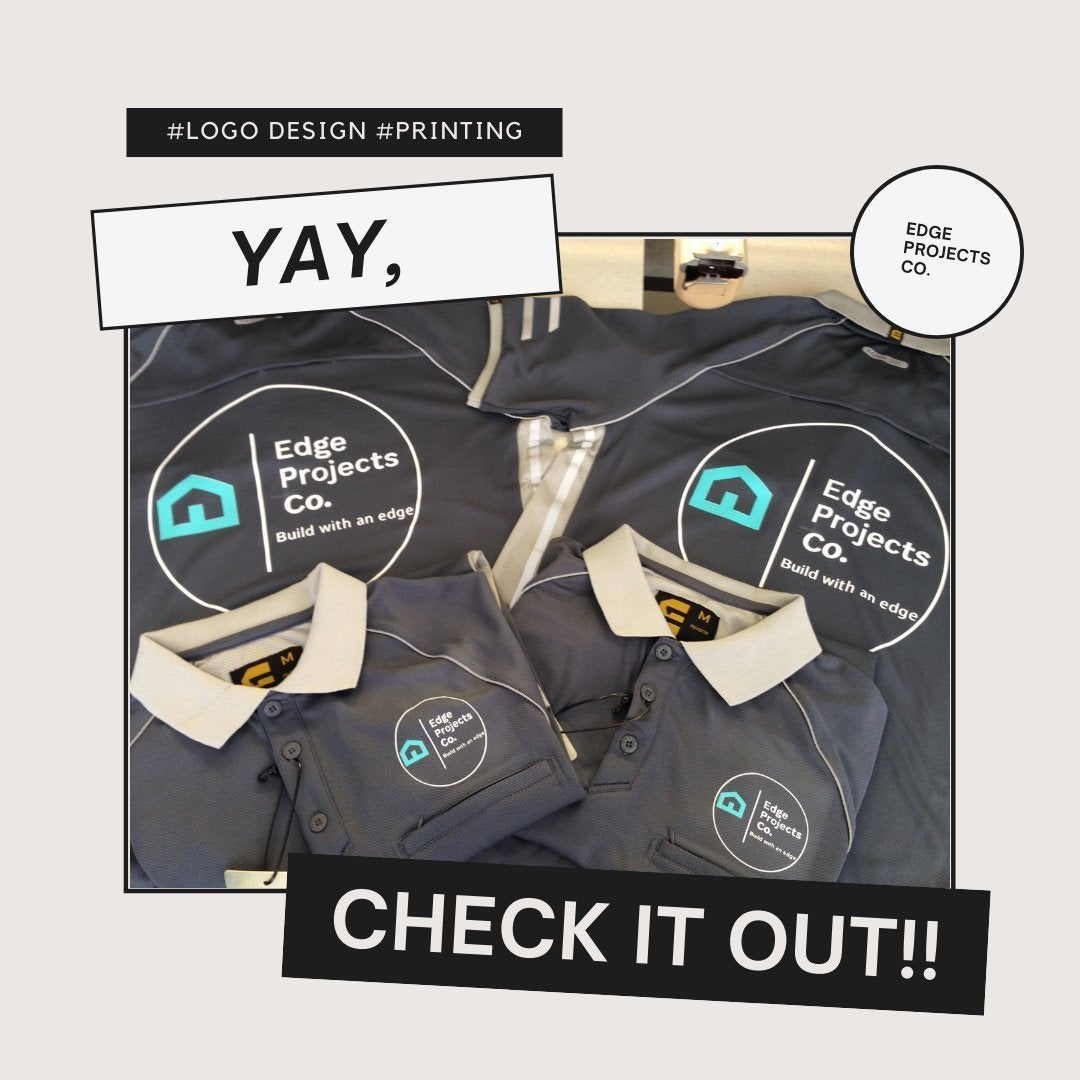 Top Performing Outerwear For Business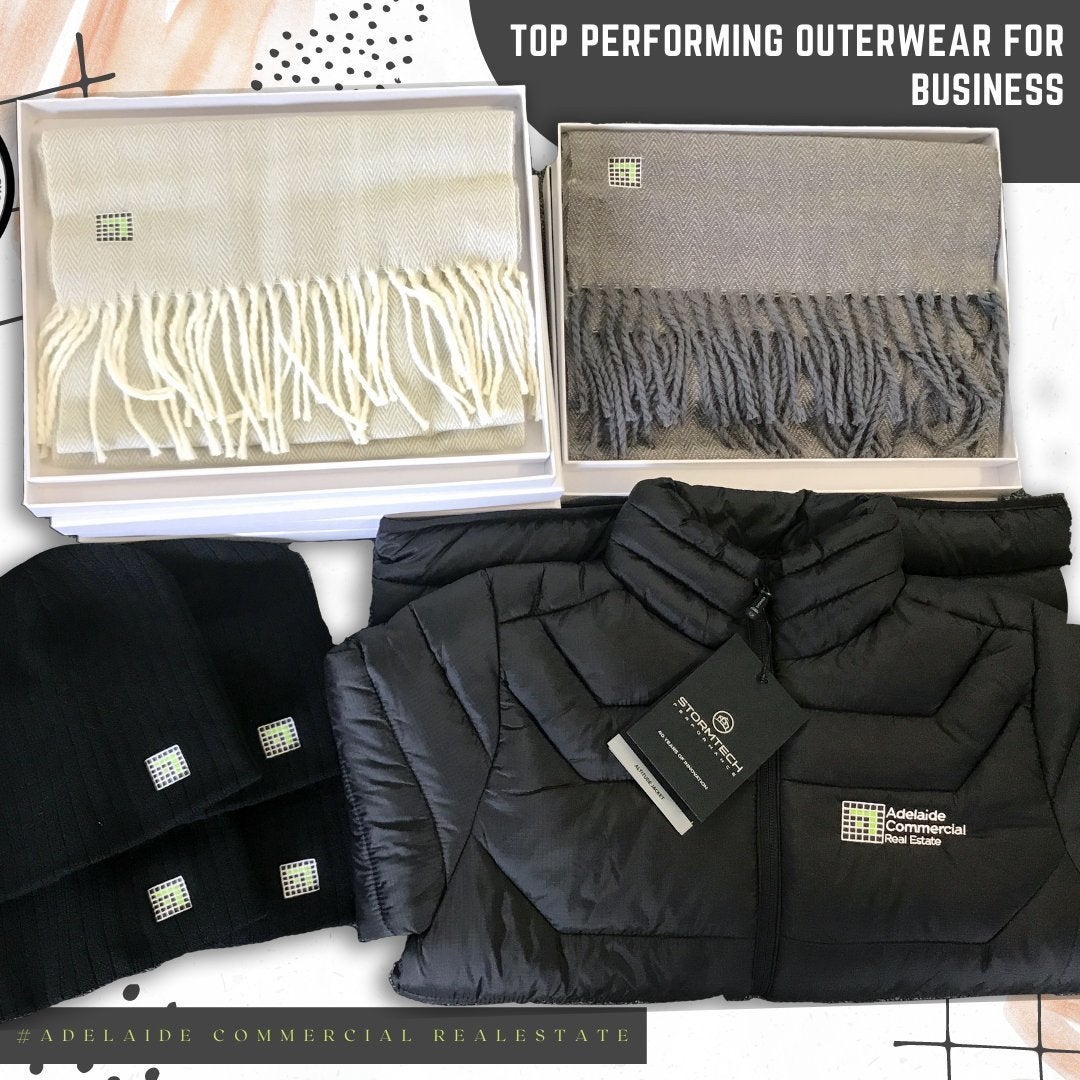 What makes you to stands out !!!
Stormtech Jackets, Scarves and beanies, direct from Canada, with elegantly embroidered logo.
Bunnings SouthAustralia Covid-19 Marshal Hi-Vis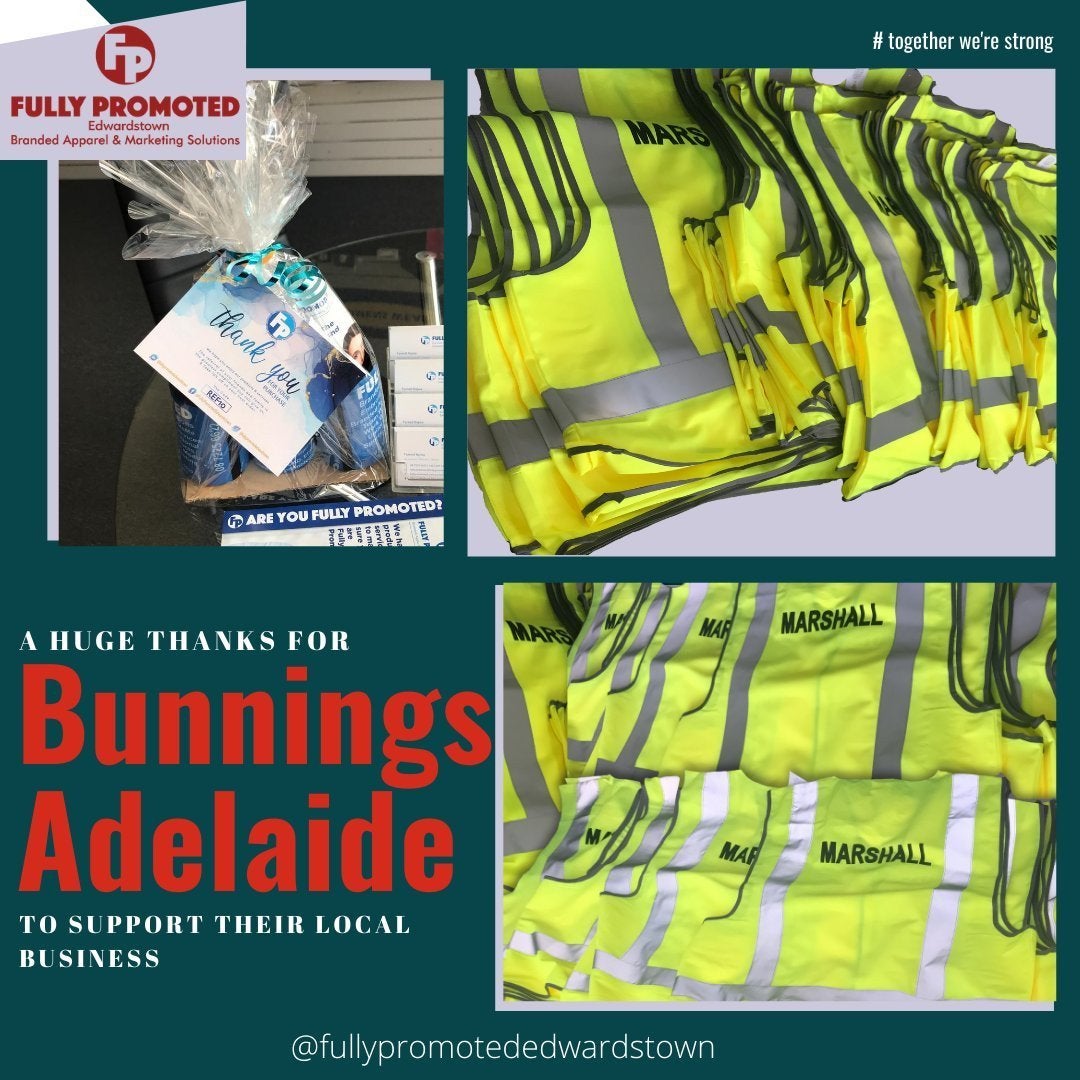 We feel super excited to complete our last minute order for Bunnings Warehouse Australia across the whole Adelaide.
InHouse Printed Shirts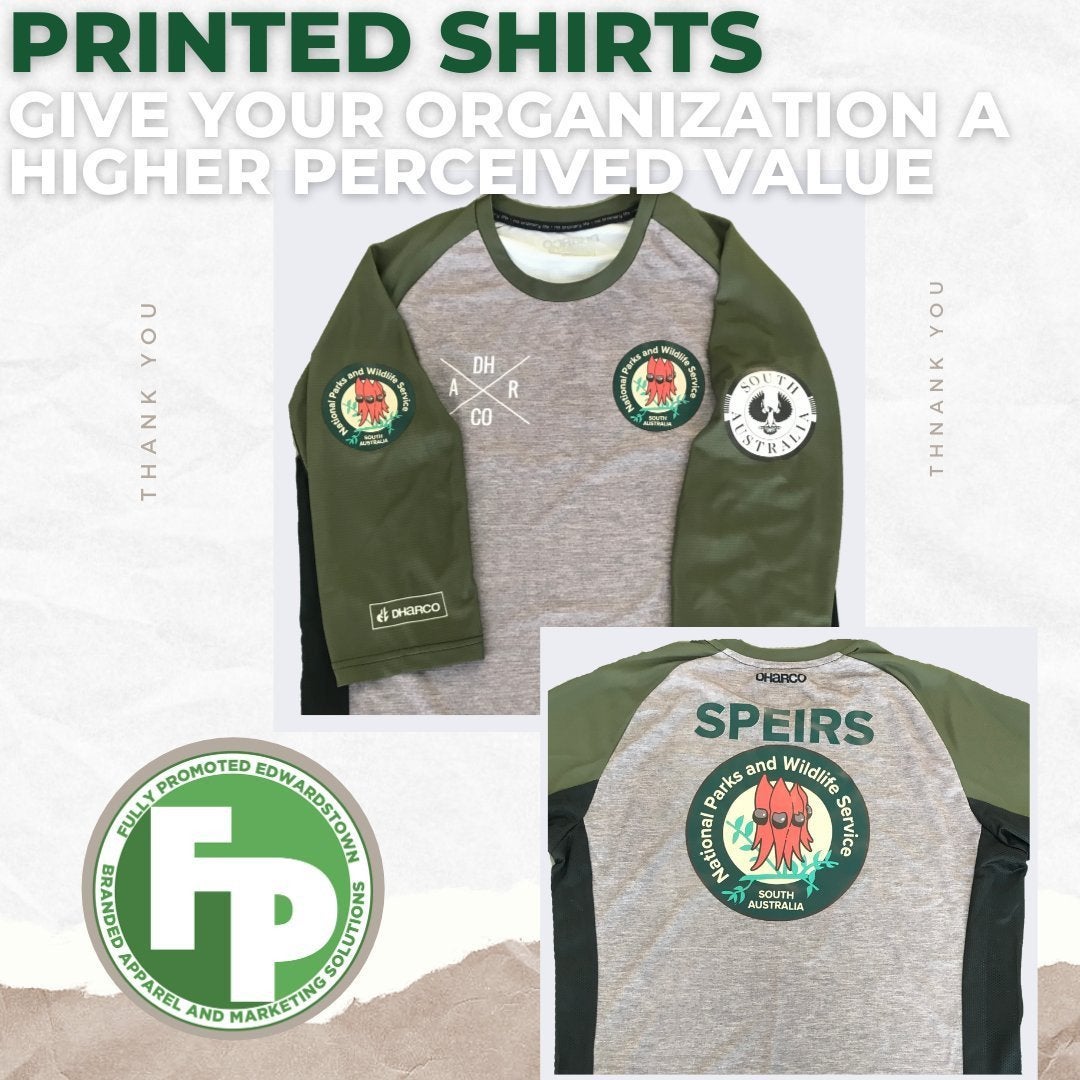 Printing can give your organization a higher perceived value, good reputation and respectability.
Embroidered Aprons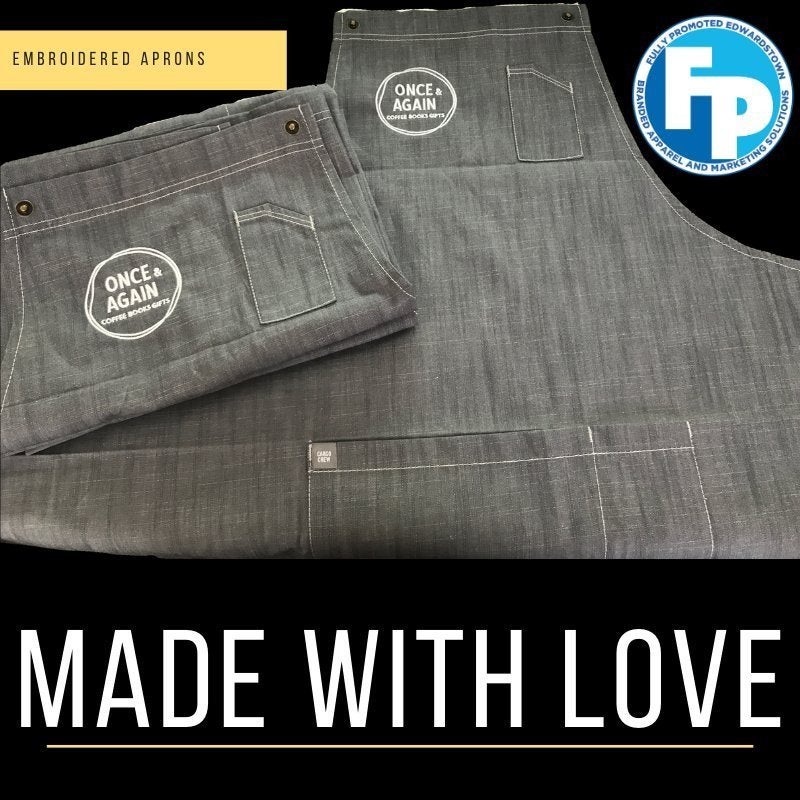 Fresh Look Embroidered Aprons
Caps are Impactful and Perfectly showcases a brand's identity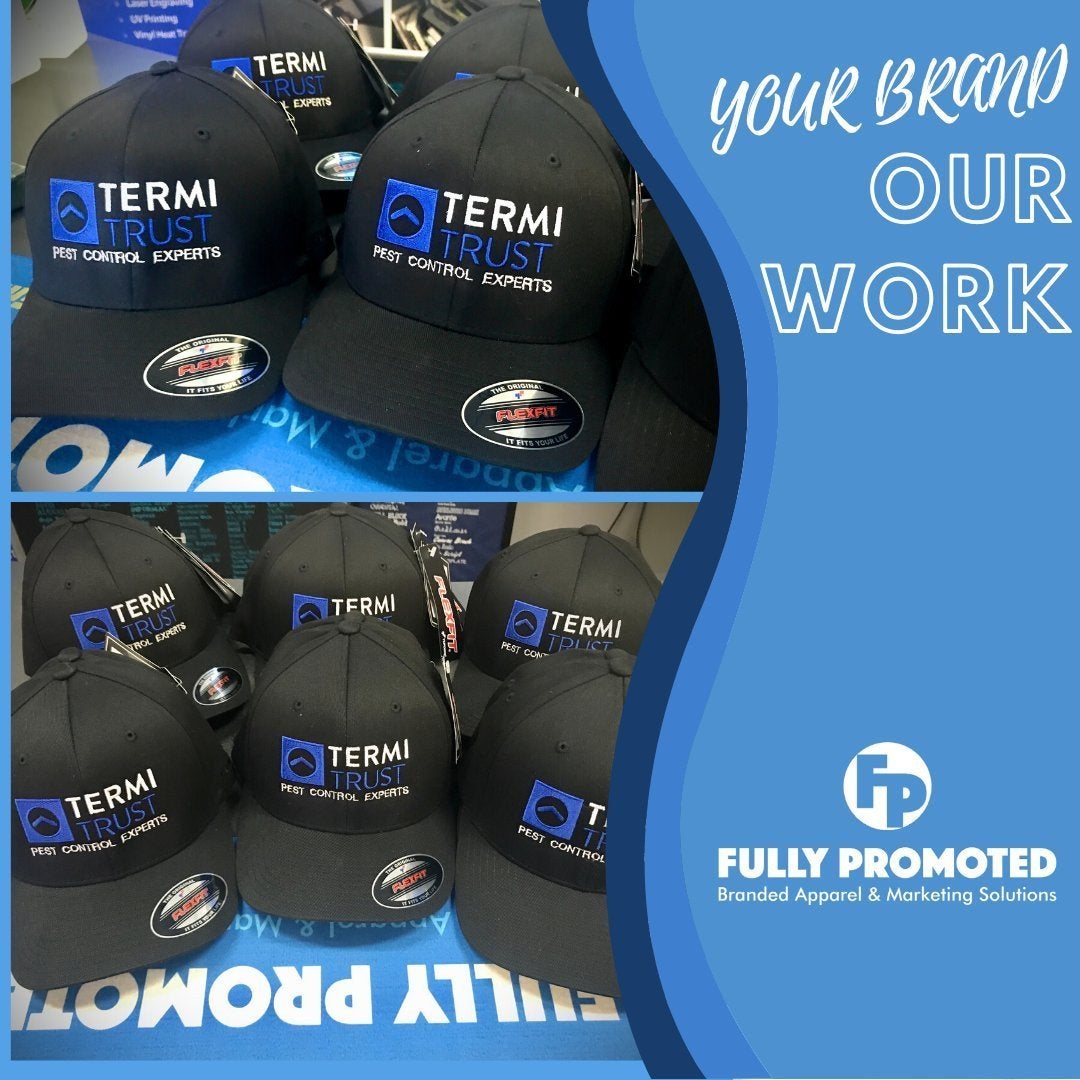 Sharp and Vibrant Printed Uniform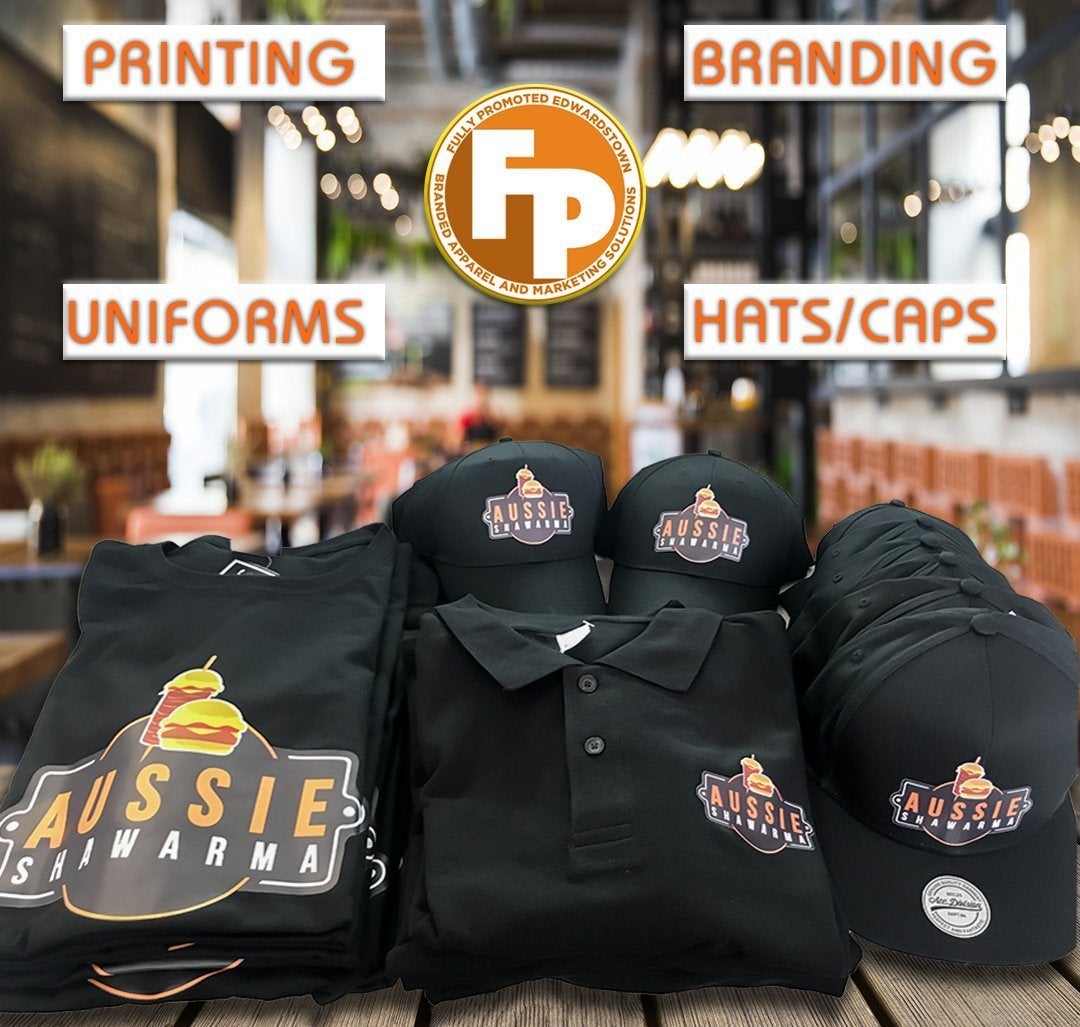 Vinyl Printing & Happy Customers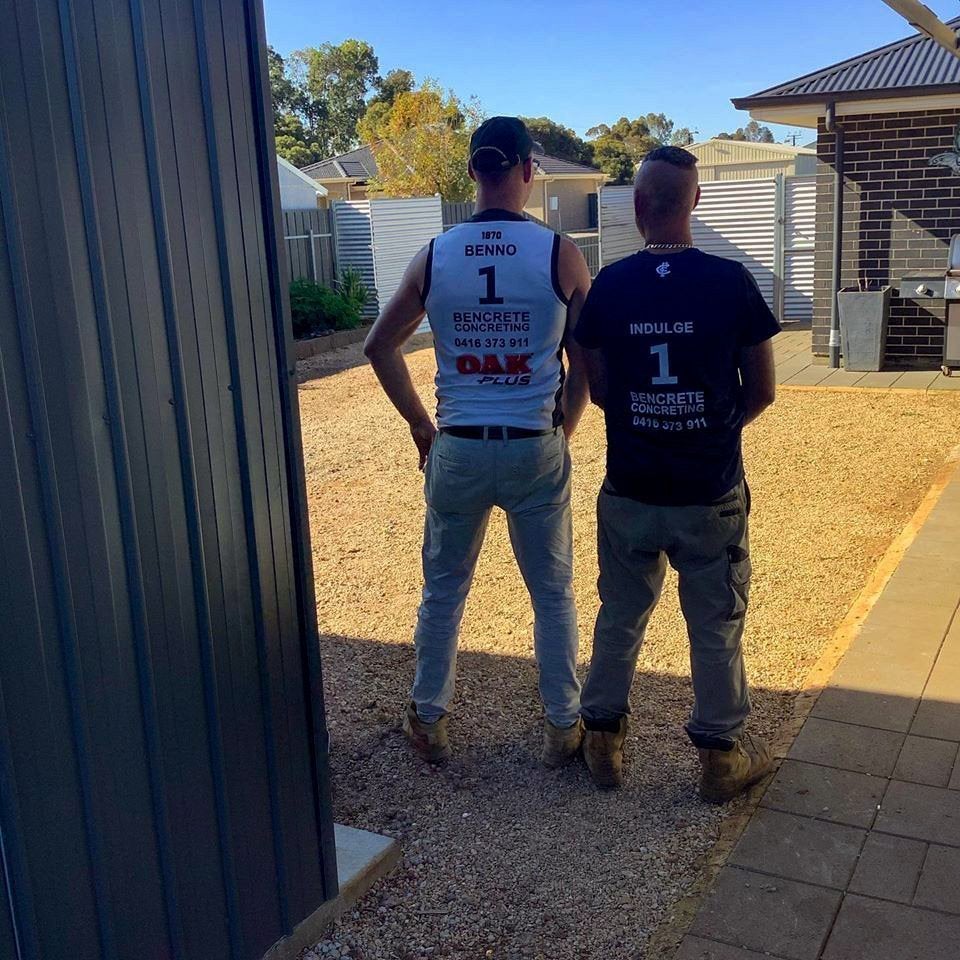 Embroidered Uniform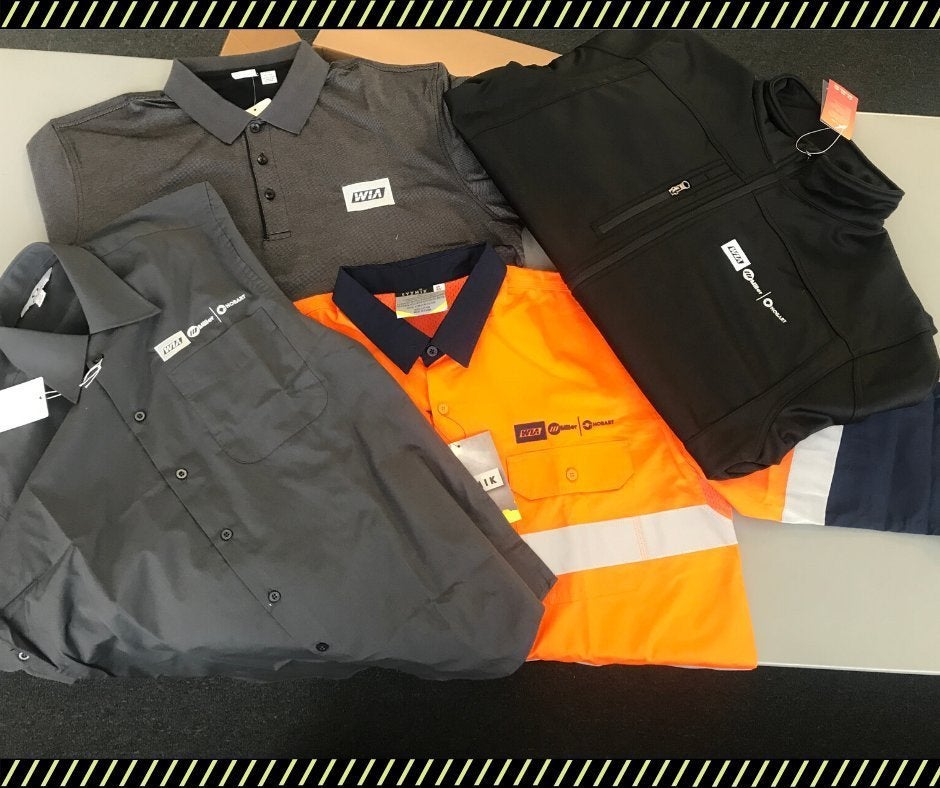 SGP Civil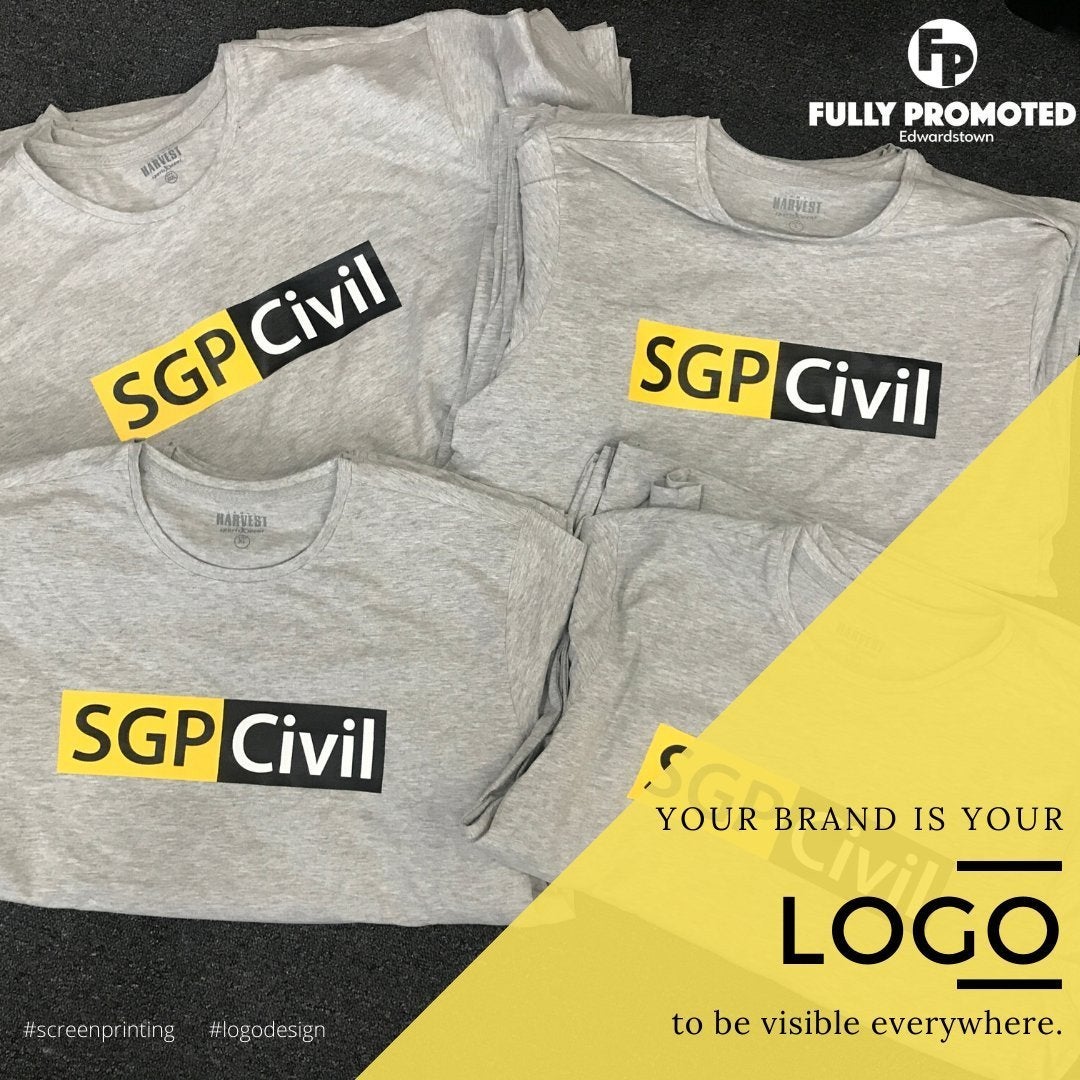 Fine and Crisp T-shirts with Eye-catching logo screen printing made our Client happy.
In-House Logo Designed, Emboridery & Printing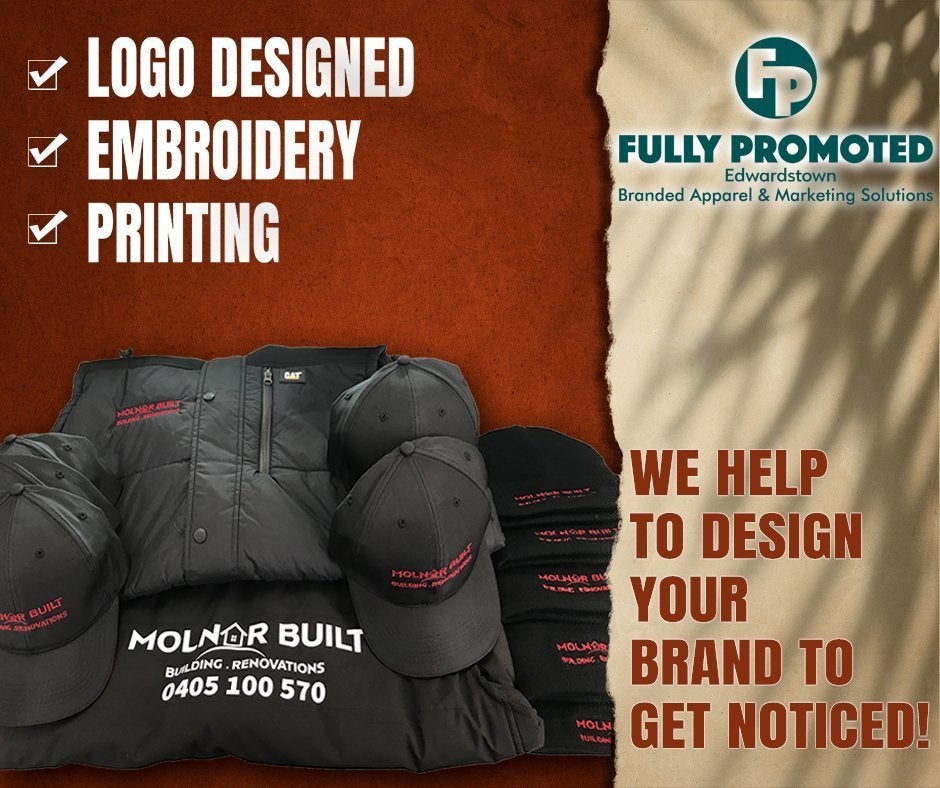 Uniforms and Table Cloth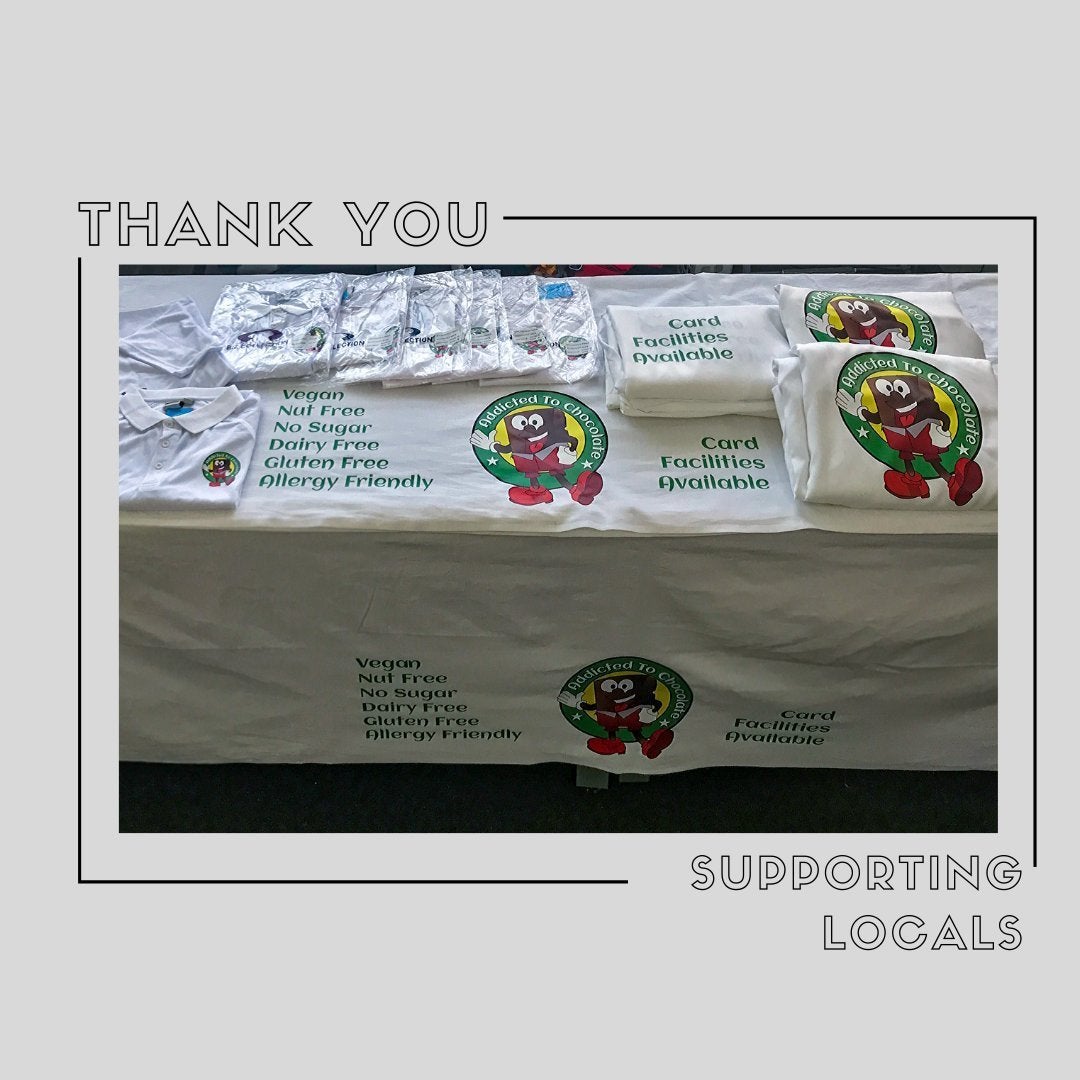 Feeling Proud to help our locals in sorting out uniforms and table-cloths Branding
Options Education Agnecy Adelaide
Options Education Agency Adelaide flew Australia to Kenya to attend 11th Australian Education Fair with their branded Printed shirts.
Revive Fitness Adelaide Singlets
Jim's Plumbing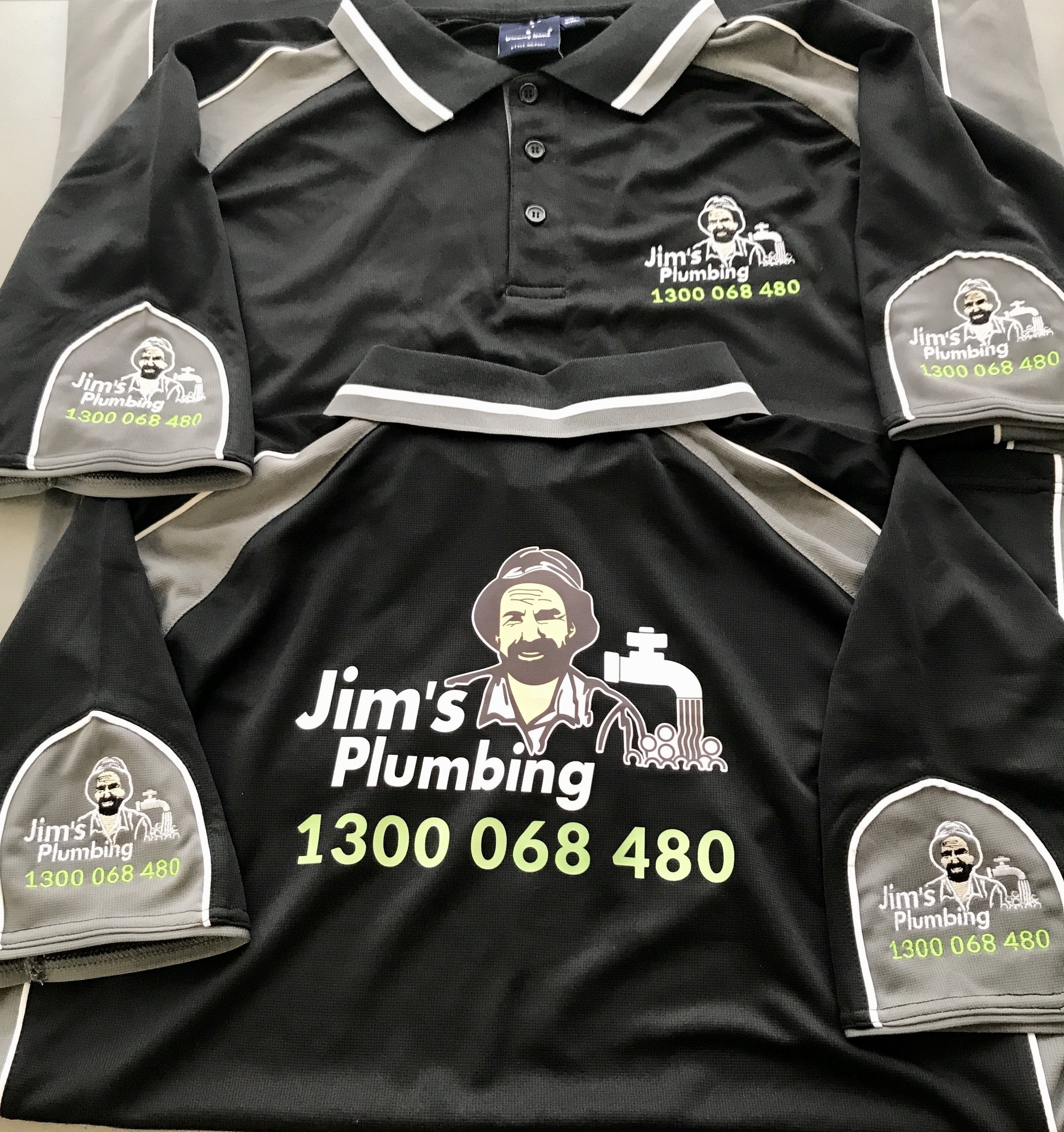 First impressions really do count in service industries and uniforms play a part in that first impression.
Jim's Plumbing Embroidery and printing made them visible and recognized.
Westbourne Church Day Camp 2020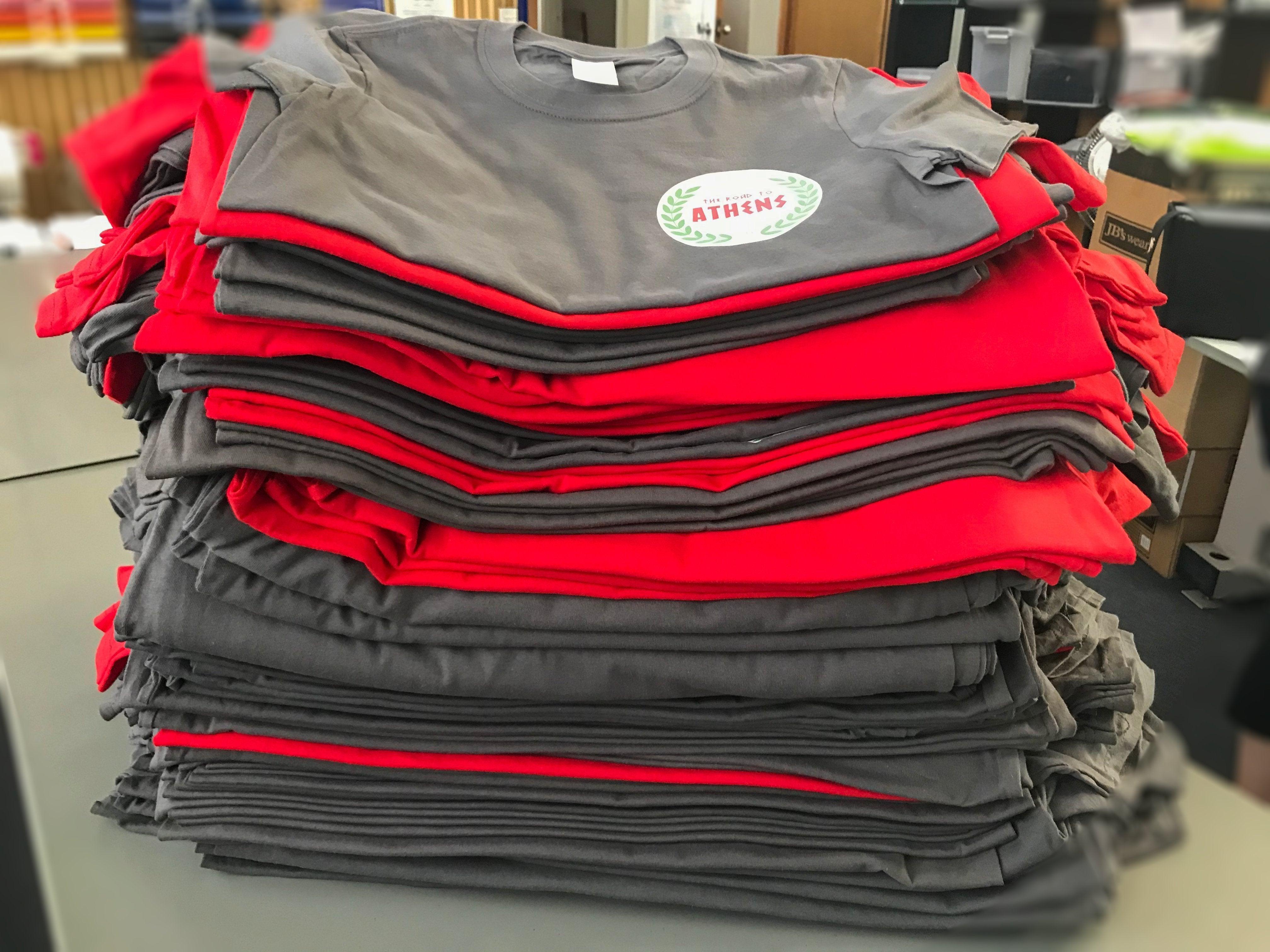 2019 Mercedes-Benz AMG Rally Tour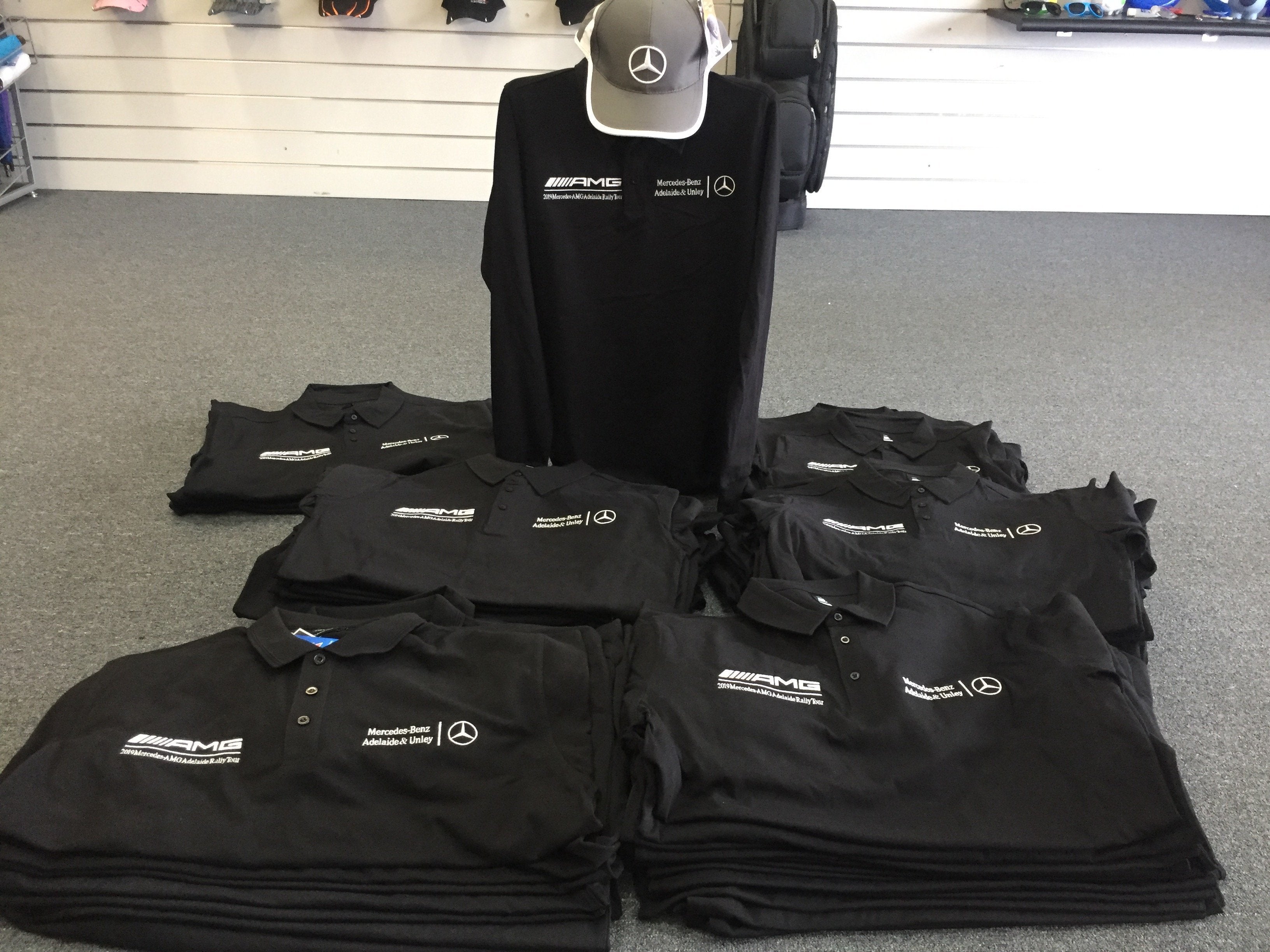 Personalised Wedding or birthday Gifts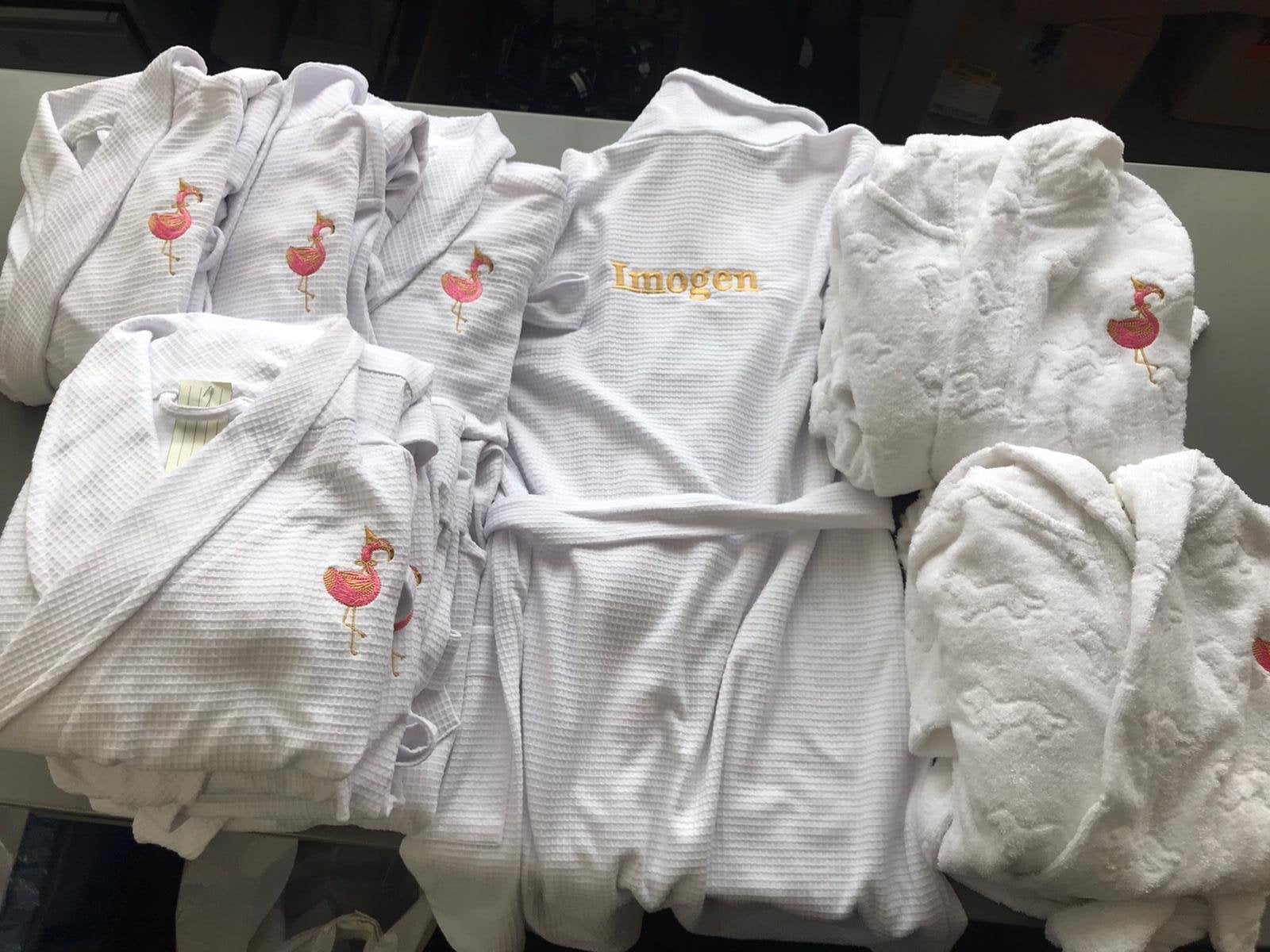 Create your own personalised bathrobe to bring that custom feel
Personalised Embroidered Hand Towels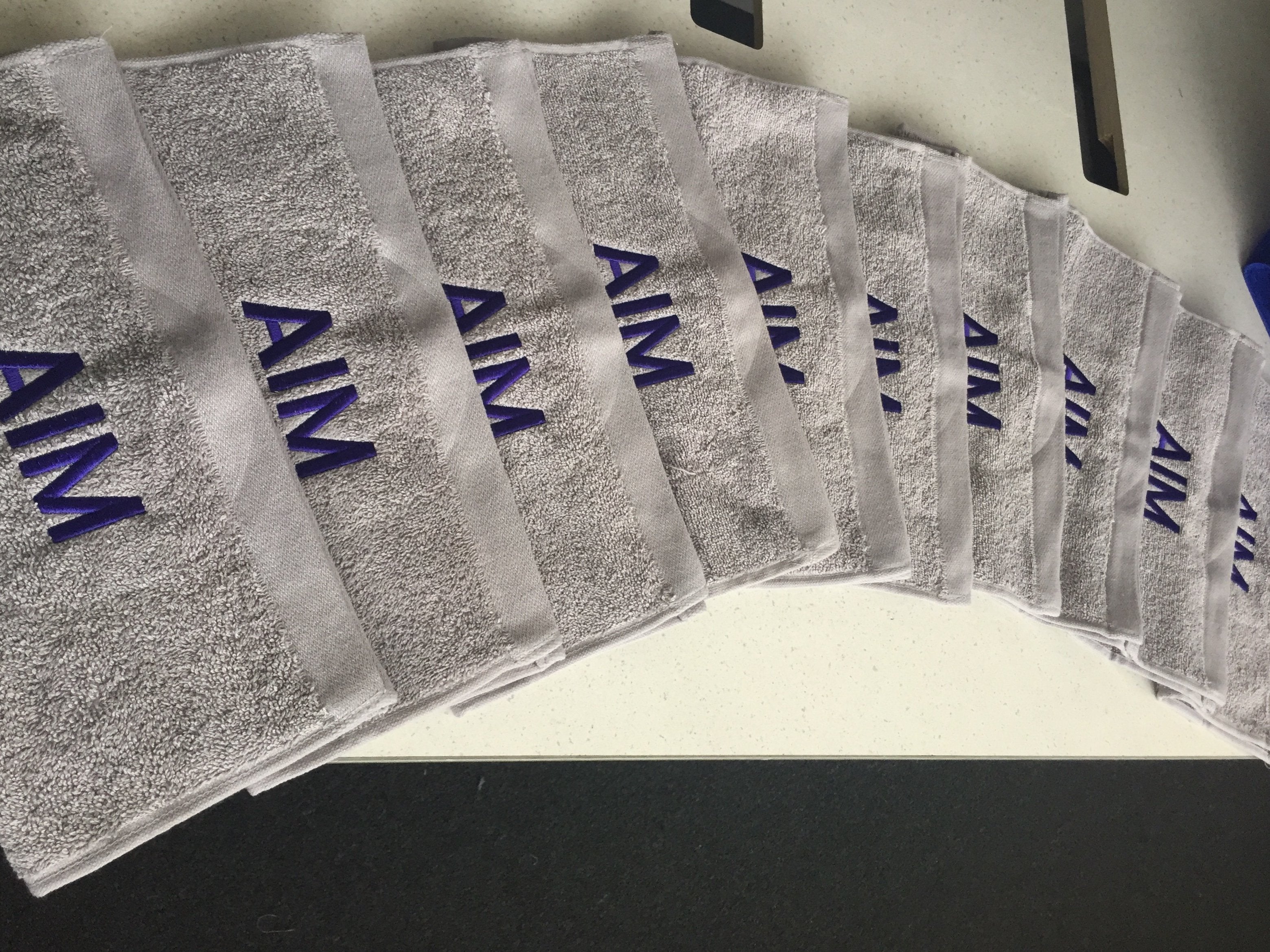 Give designer looks in your bathroom with customised embroidered hand towels
Digital Transfer Printing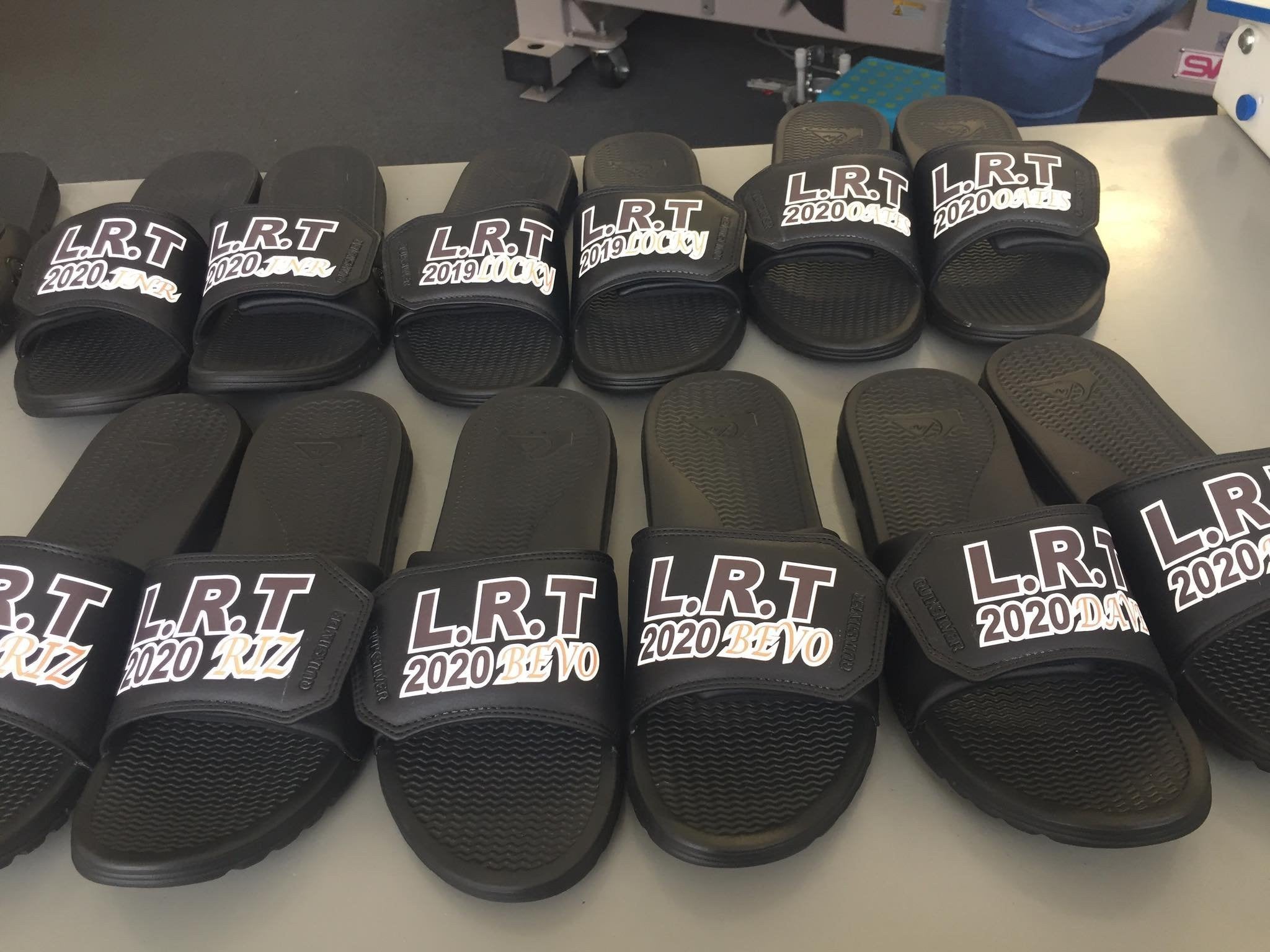 Plan to beach with your group of friends
Names printed on slides
New Uniforms for ALL CLEAN FACILITY SERVICES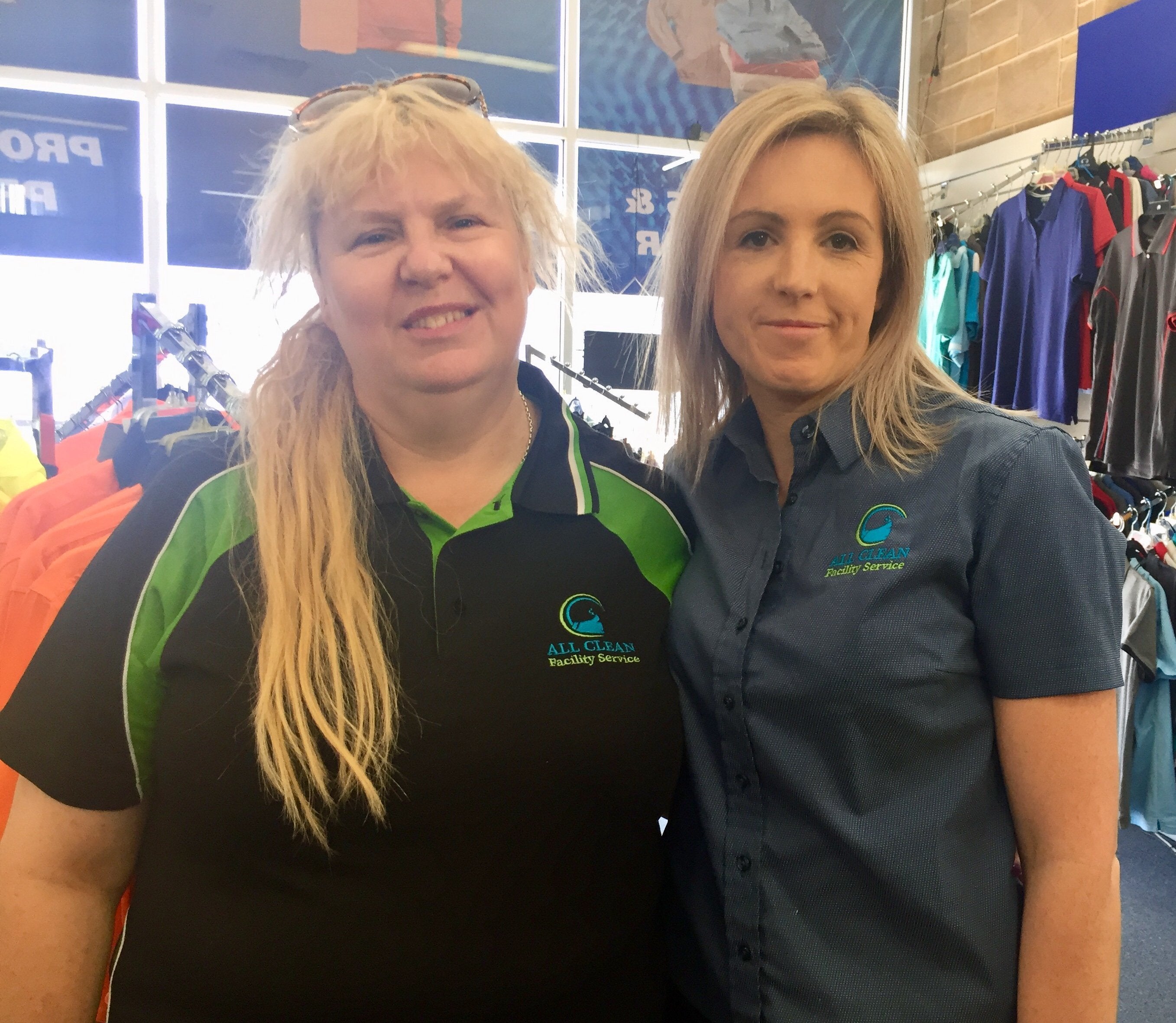 Ladies Jacquard Shirt with logo embroidery
New Uniforms 2019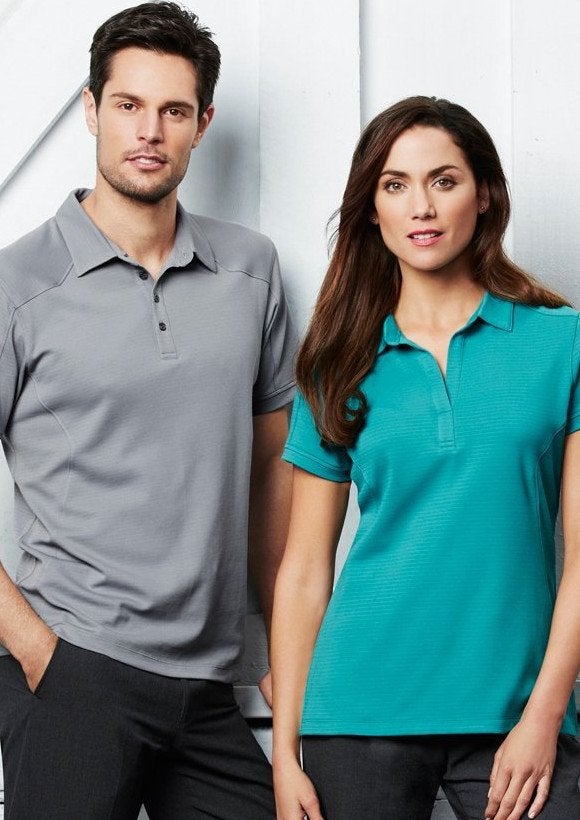 New Biz Collection is now available
Embroidery on Apron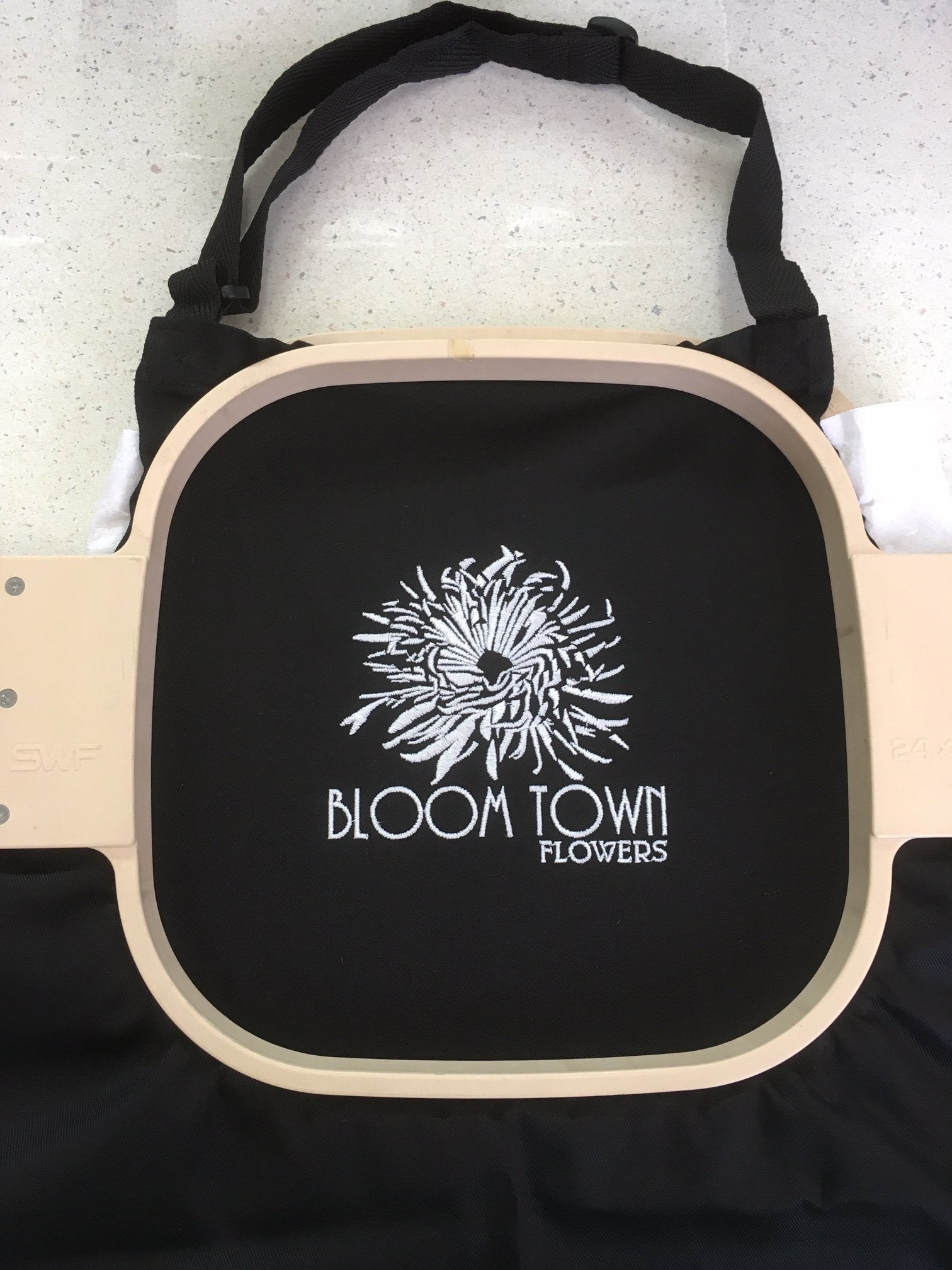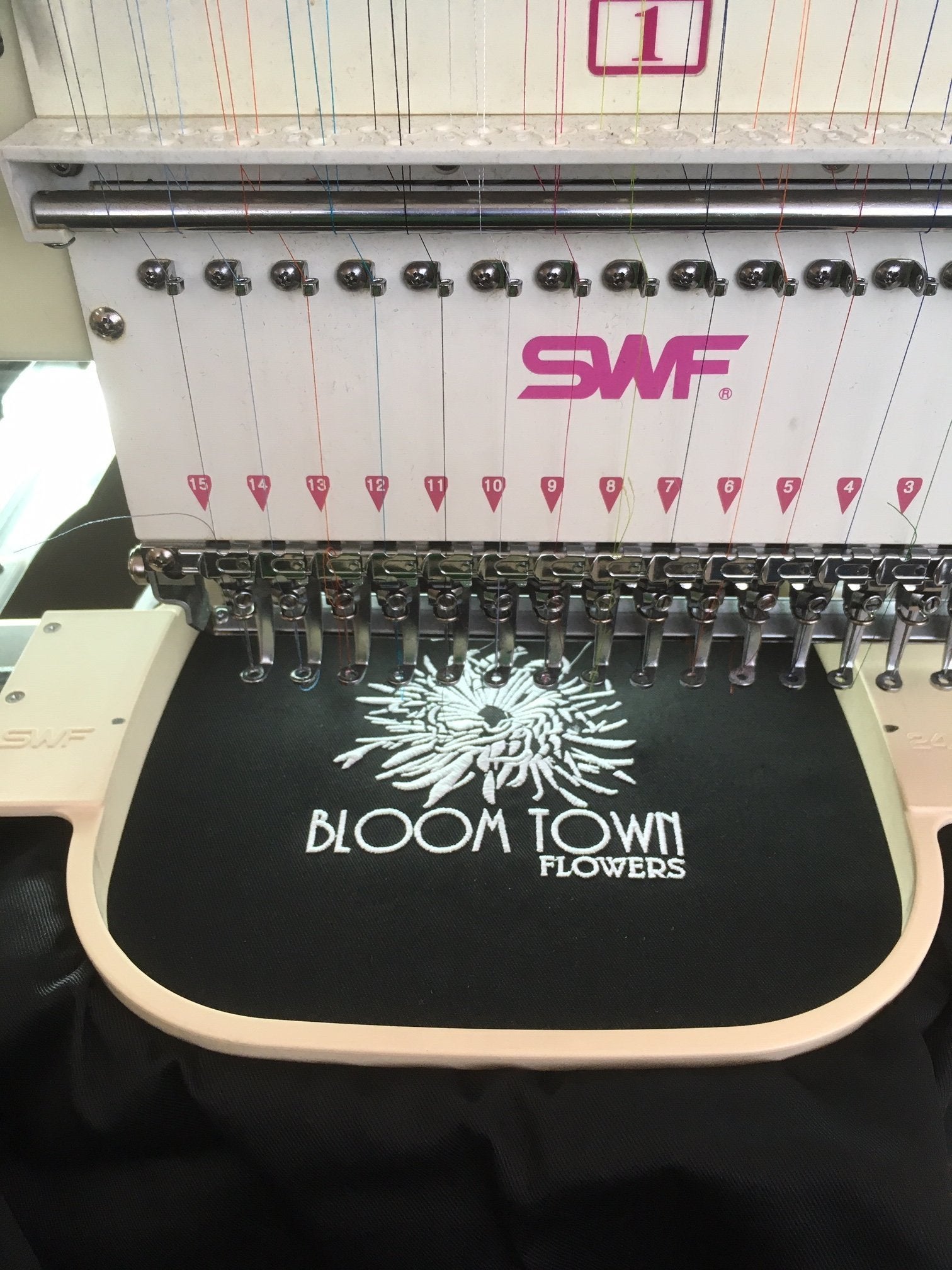 A Nice Embroidery on an Apron - You can customise your business on any garment. Let us show you how!!
Large back embroidery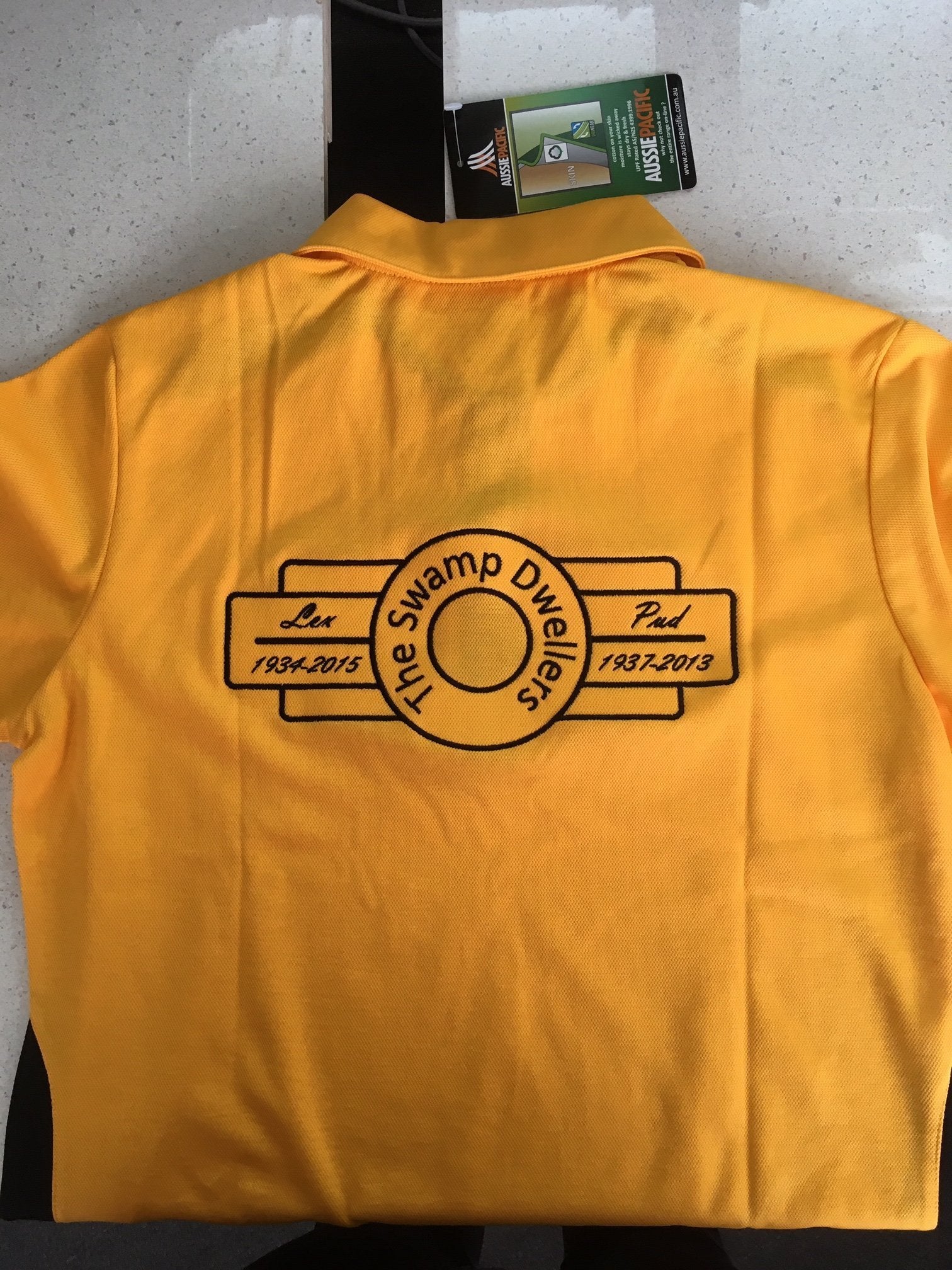 A large embroidery on back of polo shirt for a family reunion celebration.
Polo shirt with embroidery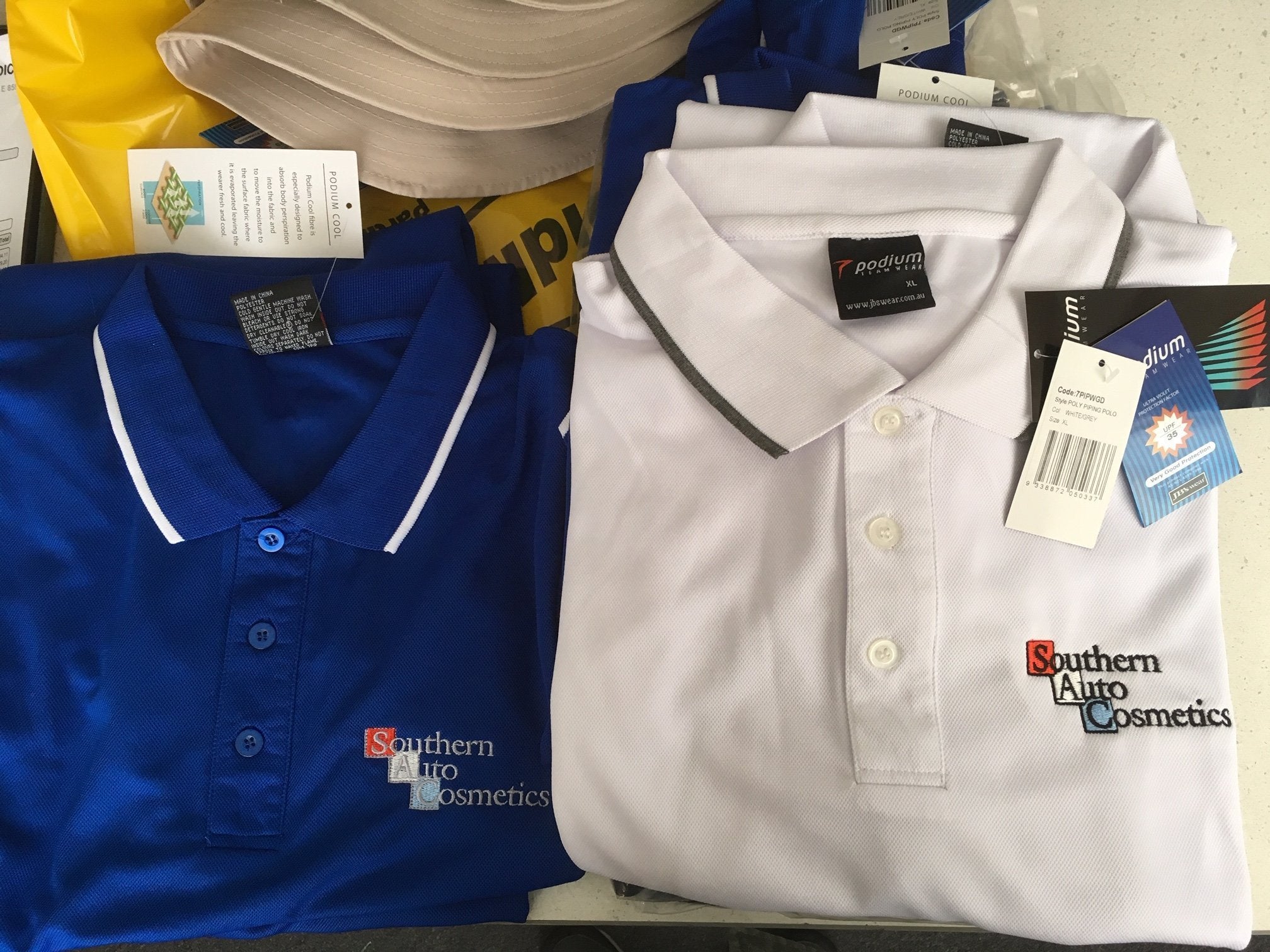 Southern Auto Cosmetics our loyal customer for many years.
Uniforms are always the "icing on the cake" for any business to make it stand out.
Car Club