Your Local Branding Experts
Do you need uniforms, event wear, team wear or promotional products? Drop into Fully Promoted Osborne Park for expert advice and the friendliest service in Perth! We love finding solutions for our clients - whether it be new uniforms or ways to promote your organisation with great quality promotional products and gifts. See our latest work below.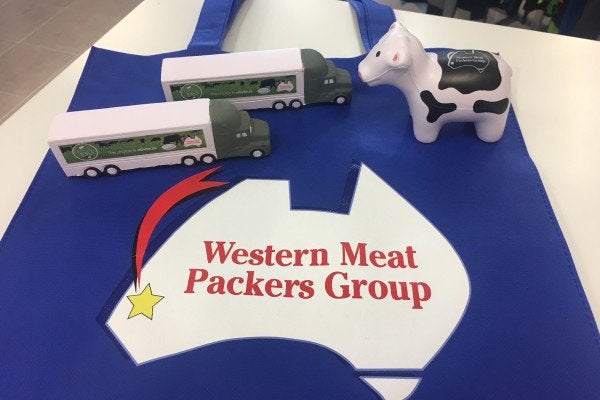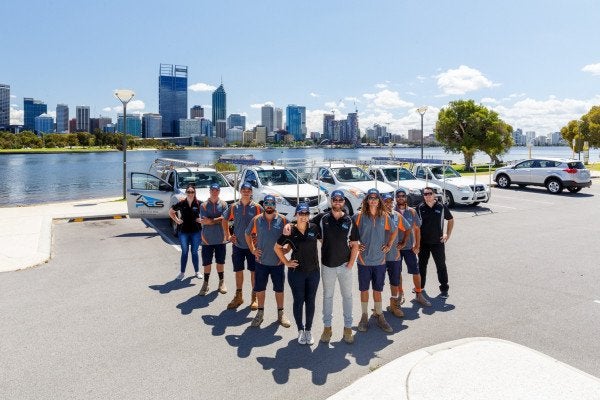 Fully Promoted (formerly EmbroidMe) Osborne Park have been supplying local businesses with high quality branded work wear, hi-vis safety wear, corporate apparel and promotional products for more than twelve years.

Our showroom houses an extensive range of samples for all work environments, from the construction site to the corporate office. We provide solutions for businesses of all sizes including the small owner-operator who may only require four polos, right through to the large corporate company who may require four thousand.

Whilst we are part of a large franchise group, the business is independently owned and operated by Kathy & Anthony Nicholas. We believe that establishing lasting business relationships is vital for the continued growth of our business. Providing exceptional service and quality branded products on time is our primary focus and generates great referrals and ensures the return of our customers.

We supply and brand polos, work shirts, business shirts, jackets, knitwear, retail uniforms, hospitality, health and beauty apparel, tshirts, sportswear, team wear, safety wear, caps and hats. We offer numerous decoration options, including in-house embroidery and digital cut vinyl, full colour digital prints, screenprinting and dye sublimation. We also supply branded event and promotional products including pens, stubby holders, bottle openers, mugs and hundreds of other promotional items.

Drop in for a chat and discuss how we can fully promote your business with branded apparel and promotional solutions.
I m really happy with my new company's uniforms. I went through some companies to get my uniform done but it took so long and they couldn't really help me until I find Kathy at embroidMe Osborne Park. Kathy has a really good knowledge and helped me get the right colour and design for my business. It was more than I was expecting, so I couldn't be more happy with my uniform and Kathy's attention and feedback. I highly recommend embroidMe ozzy park. Thanks Kathy :)
Davi Renato

Kathy at her team at Embroid Me Osborne Park have been supplying us with all our uniform needs for some time now. She is always friendly, polite and prompt. The turn around time and prices are great, especially for such high quality work. We will continue to rely on Kathy for all our embroidery needs in the future. Thanks so much for your hard work!
Maddie Taylor

Just purchased work uniforms through EmbroidMe Osborne Park and the quality is amazing! Have had so many positive comments on our uniforms in our small family business. The team at EmbroidMe are friendly and helpful from the get go. Will not hesitate to refer people to them.
Stephanie Nankiville

It is with pleasure that I post this review to Kathy and the team at EmbroidMe Osborne Park. The team has provides me with a relaxed, friendly, personalised service, they've offer great ideas, are very efficient and nothing is a problem. Our guys all compliment the shirts and jackets each time we renew them. Overall I wish other companies had the same consistently high quality service the EmbroidMe Osborne Park team provide. I have always highly recommend them and will continue to do so.
Facade Management Australia

We have been using EmbroidMe in Osborne Park for over 10 years. Always receive excellent service and advice to suit our needs and requirements. EmbroidMe has given us wonderful personalised service and provide products that our employees are proud to wear each day. So many positive experiences, which is why we have been a client for so many years, and many more to come.
Sarah van Bockxmeer

Superb in every way, great products, speed friendly service. Kathy is extremely knowledgeable and very well organised. We will be going back for more Shirts. Thank you.
Mo Masters

Kathy at the Osborne Park shop is very friendly, helpful and makes sure you get your uniforms as quick as possible. She really knows style and material so you can be confident that together you will pick the right one for your type of work.
Babett Fekete

A massive selection of products with very fast, efficient & helpful service from my first in-store visit, through the top-notch digital rendering of my designs, to the final production of my merchandise for Hotspur Saddlery!
Reg Percy

Great service great turnaround and best embroidery intown
Carrie Burgoyne