Fully Promoted Parramatta
Welcome to Fully Promoted Parramatta ( Formerly EmbroidMe Parramatta), Your one-stop shop for all your marketing services. We are Fully Promoted because that's what we do. We use our expertise, extensive product range, and in-store production facilities to fully promote your business, and help you get more customers, from supplying a complete branded uniform (work wear, corporate wear, team wear, hospitality and healthcare) with all types of embellishments including embroidery, screen printing and heat press to all kinds of promotional products. As the world's largest embroidery, screen printing and promotional products franchise, the team at Fully Promoted Parramatta can guarantee you products and services with world-class craftsmanship and excellent customer service. Also, we can capitalise on your mass purchasing power to offer you competitively low prices, with high quality and personal attention.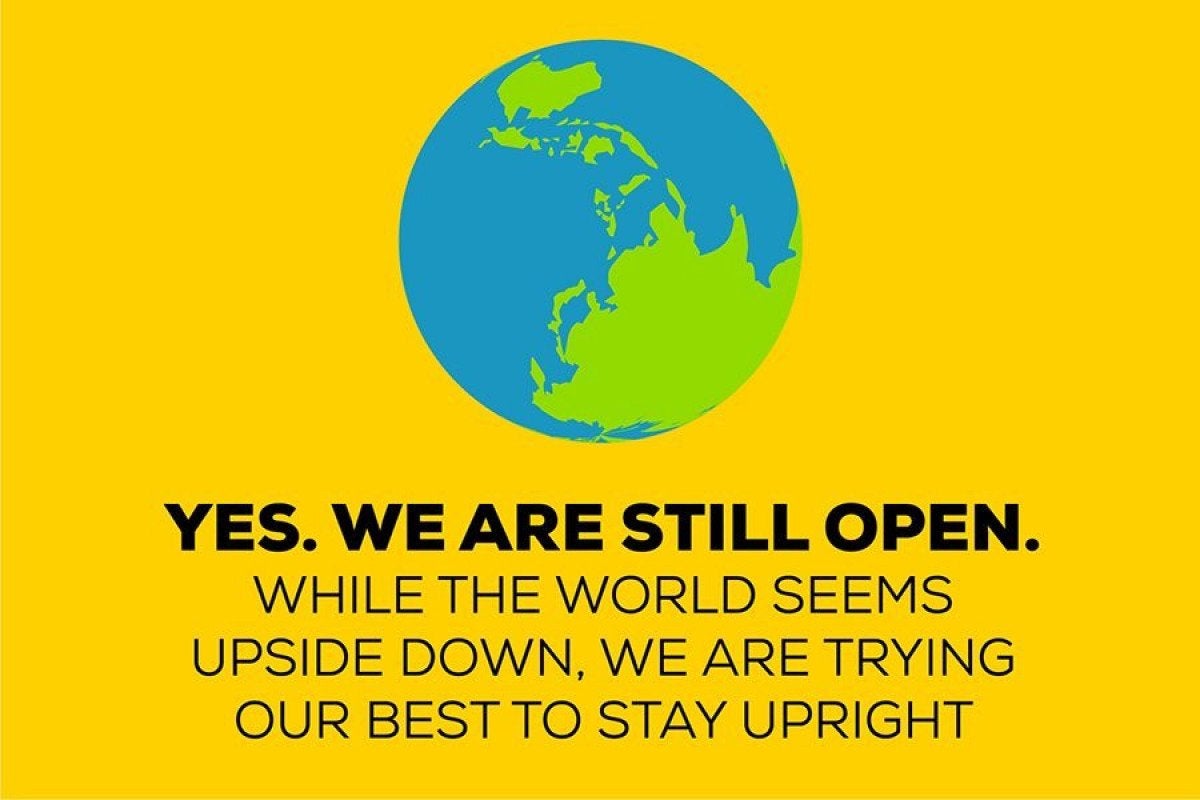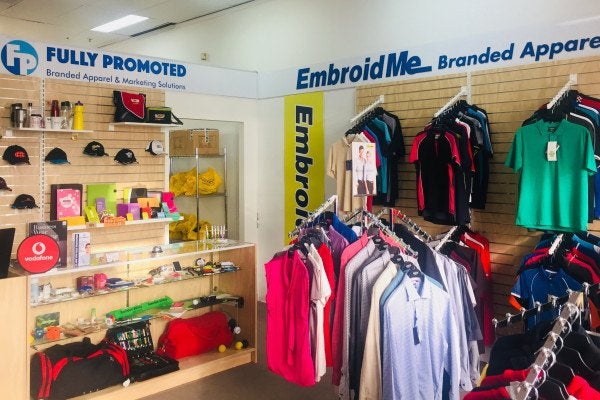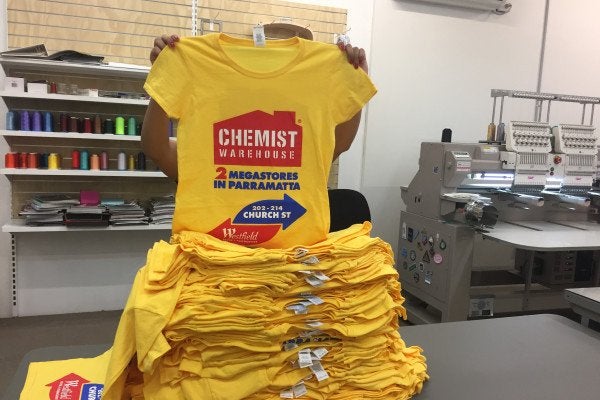 Our on-site production facility uses the latest computer controlled embroidery machines and digital printing technology on the highest quality products to produce custom clothing and uniforms for your business, team, club, school, association, birthday party, hen/bucks weekend ...

BUILDING BRAND AWARENESS

One of the most important aspects of a successful business is brand awareness. Our aim at Fully Promoted Parramatta is to help you to achieve that success with our large range of products carefully chosen from more than a million different promotional products available. Did you know that most people keep a promotional product for over 12 months? Having a product with your business name on it is the best and most cost-effective way to get your brand into your prospective customer's hands. We can provide the perfect promo items to advertise your products & services or to inform your customers about your latest offerings while building your company brand. Pens, magnets, cooler bags, umbrellas, battery chargers, USB sticks and more….. there are so many different choices to help you to promote your business.

Fully Promoted Parramatta can design and maintain an effective website. Today most people shop online. Your business or organisation can be the first and foremost impression in a potential customers mind if your website is well designed and properly created and placed. Talk to our sales team, who can walk you through the possibilities.

We can print your business cards, create and print fliers and postcards, wedding and birthday invitations, announcements, letterheads and envelopes, merit awards and presentation folders. Our design team can bring your sketches and ideas to life in full colour. Come and talk to our experienced and friendly staff to help you create your unique print requirement.

Also, we offer you digital marketing. We can help you with your Google ranking, increasing your customers through Facebook, Instagram and much more.

You can enjoy a one-stop global account, so you can coordinate all your national and international marketing needs such branded apparel, design your new corporate wardrobe, print your business cards or promotional products and digital marketing through a single point of contact. We are waiting to help you create a marketing campaign.

In Fully Promoted Parramatta, our professional team is always ready to assist you. If you need our services but you're busy and cannot leave your office, then no worries. We'll send our team to come to your office and assist you in every step from choosing your favourite products and uniforms to deliver your orders. It means you don't need to leave your office at all and all these services are free.

So, let us take the guess work out of your next project. Call us today to find out how Fully promoted Parramatta can help you to grow your business.
The staff at EmbroidMe Parramatta are friendly and helpful. I was surprised to discover how extensive their range of promotional products is. The quality of their garments and the embroidered logos is outstanding.
Karyn Clarke

Sahar and her team have produced uniforms for my clients and I have been really happy with the quality and final result.
Ian Renton

Thanks Sahar good service 👍
Stewart Robinson

Carmel Vincent
Parramatta Marist High School
Good quality, prompt service, friendly and helpful staff. Also, a pretty good range of products.
Hassan Qureshi

Had a great experience with Fully Promoted Parramatta - Highly recommended.
Anthony Gherghetta

We recently ordered in some flame retardant work shirts for our electricians and also had them embroided with our logo, we found dealing with Sahar and Fully Promoted Parramatta to be a very easy experience and would highly recommend them
PAULINE SPACKMAN

Great job. Professional team.
Scarlett Brook

Great service, knowledgeable & with friendly smile
J P R

Fully Promoted Parramatta is one of the professional company in terms of high quality uniforms and promotional products. I highly recommend them to business who look to professionally improve their businesses or new businesses who look to get known in the world of business. Thank you Sahar & Saghar for your wonderful advises for a smooth process and your friendly and professional services. I look forward to work with your company again.
Leticia miranque

Excellent service from beginning to end. I was able to email back and forth with the team at the time of ordering and they helped me pick the perfect solution. Production and delivery was much faster than expected and I was able to meet my tight deadline. Print quality is superb. Highly recommended.
P K

Sahar and the the team at Fully Promoted were a pleasure to work with. Excellent service and did a great job on our pens. Would happily refer them to all my friends.
Mark Horam